Album Review
Run the Jewels - RTJ2
4 Stars
There's not a single speck of emotion that wants it to end.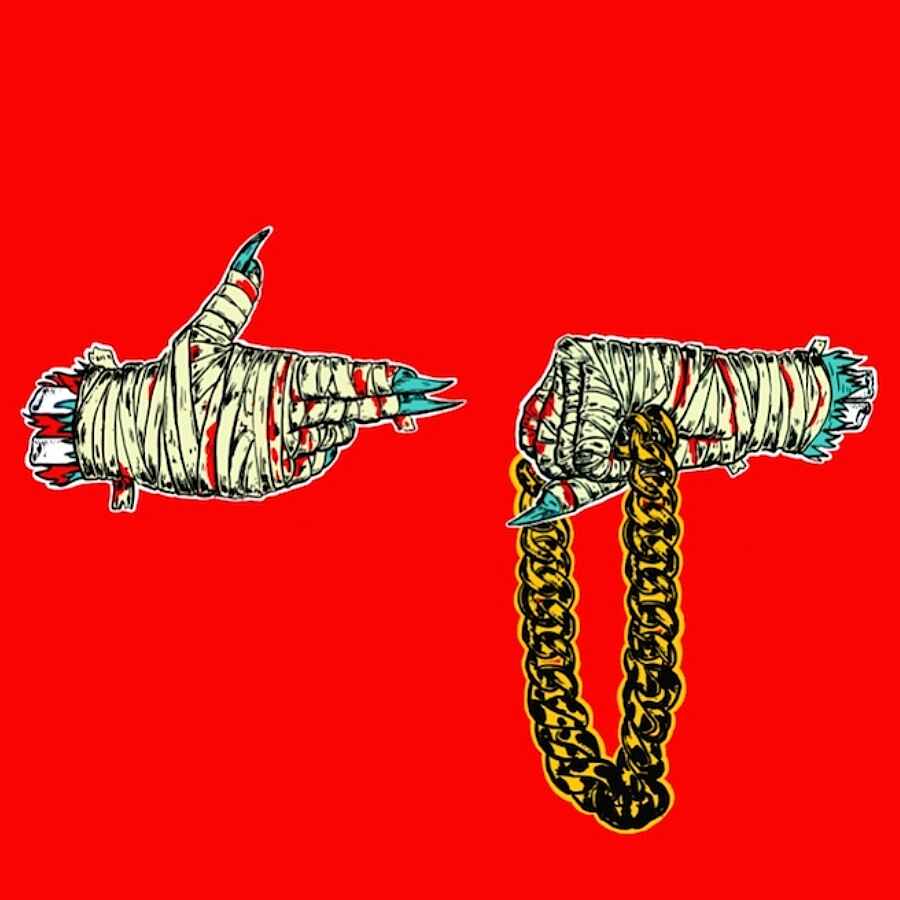 Not even a swarm of disease-ridden, flame-breathing monster cats could match the intensity of this record. So don't even try, 'Meow the Jewels'. 'RTJ2' has that shit covered. This hammerhead shot of adrenaline never needs recharging. Pumped on passion, politics and breakneck production, El-P and Killer Mike are 21st century superheroes in a musical disguise. They teach and tease with zero concern. See that cliff edge over there? Nope, didn't think so. Risks don't come into the Run the Jewels equation.
Instead, we're left with a record that pummels the senses at will. Without exception, every song opens with a straight-up psych assault of a sample, a digitised scream or a jolting thud of bass. No millisecond is left spared of something new and disarming. Lording up on a gross lack of restraint, it's a killer blow that keeps on killing, a reminder of just how mad music can be without drowning in self-indulgence.
Out goes normality, convention slam-dunked into the trash. Hyped-up producer BOOTS joins in on the overblown celebration. Zack De La Rocha turns back the clocks and comes off more relevant than ever on 'Close Your Eyes (And Count To Fuck)'. And everything's expressed in respect of the fuck the rules, Run the Jewels ethos.
Expectations are flipped on the grinding, downright dodgy 'Love Again (Akinyele Back)'. 'All My Life' gives a Trent Reznor-style synth line a seedy club sheen. Killer Mike's lines could be crazed conclusions from a lifetime's worth of discoveries - everything feels like a cutting statement and a deep realisation, whether it's the confrontative 'All Due Respect' or the swaggering roller coaster ride 'Blockbuster Night Part 1'. Jumped up on confidence from their previous collaboration, these two have gone not one but several steps further. Because what's to lose?
In the past couple of years, force has been disguised for flavour. Death Grips can thrash in with an overdose of internet samples and pummelling bass, even Kanye can flip the rulebook with every go-to producer around, but nothing comes out with the same satisfying taste as 'RTJ2'. This is a performance, a showcase of crazy that does nothing but dazzle. By the end, the whole thing threatens to circuit back with no 'opt out' option. And there's not a single speck of emotion that wants it to end.
More like this