Listen:
The Decemberists share 'Make You Better' from new album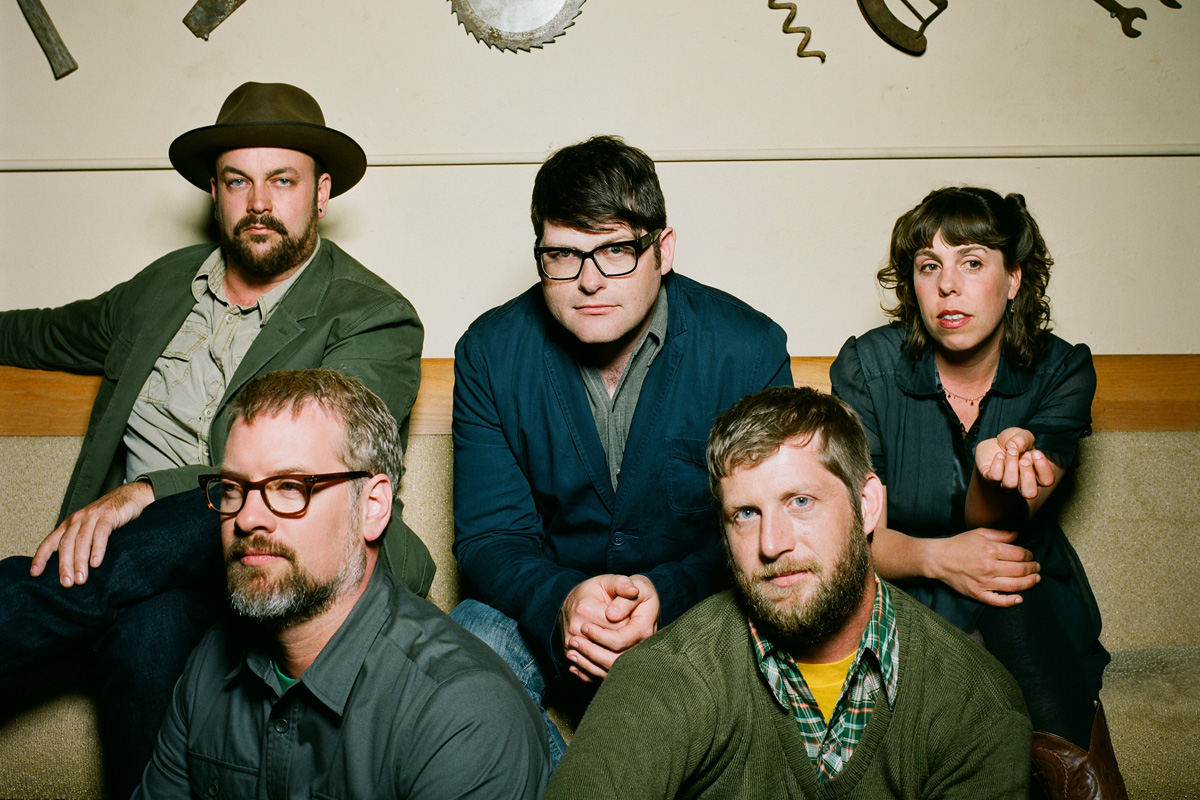 'What A Terrible World, What A Beautiful World' is released early next year.
Back in late October, The Decemberists confirmed they'd be releasing a new album early next year - by having frontman Colin Meloy busk on a Brooklyn street, accompanied by a mural of the record's artwork.
That record, 'What A Terrible World, What A Beautiful World', is the follow-up to 2011's 'The King Is Dead', and is set for release on 19th January via Rough Trade. It was recorded alongside long-time collaborator, Tucker Marine.
"Typically we book four or five weeks in the studio and bang out the whole record," explains Meloy of the recording process. "This time, we started by just booking three days, and didn't know what we would record. There was no direction or focus; we wanted to just see what would come out. We recorded 'Lake Song' on the first day, live, and then two more songs in those three days. And the spirit of that session informed everything that came after."
Meloy played two songs at the original announcement - old favourite 'The Engine Driver', and brand new number, 'Make You Better'.
As of today, that new one is now available to stream online. Listen below.
The tracklisting for 'What A Terrible World, What A Beautiful World' is confirmed as:
1. The Singer Addresses His Audience
2. Cavalry Captain
3. Philomena
4. Make You Better
5. Lake Song
6. Till The Water Is All Long Gone
7. The Wrong Year
8. Carolina Low
9. Better Not Wake The Baby
10. Anti-Summersong
11. Easy Come, Easy Go
12. Mistral
13. 12/17/12
14. A Beginning Song
The Decemberists head out on a UK tour in February 2015.
FEBRUARY
13 Glasgow O2 Academy
14 Leeds O2 Academy
16 Bristol O2 Academy
17 Manchester Academy
18 Birmingham Institute
20 Brighton Dome
21 London Brixton Academy