Live Review
Gerard Way, Koko, London
10th November 2014
It's his own flair and flourish that does the work tonight.
London's Koko is filled to the rafters. Quite literally; raise an eye towards the ceiling and there are fans lined across the upper most level of the old theatre, all leaning further forward to catch a precarious glimpse of tonight's headliner. Currently closing his first full tour of the UK – at least, as a solo star - it's obvious that Gerard Way still possesses quite the draw.
For some fans this evening is a first chance to see the former My Chemical Romance frontman in the more intimate confines of a room like this. The arenas behind him, his band seemingly another lifetime away, his set tonight is much more restrained, much more stripped back than his previous visits to ours shores. He is, however, just as potent.
Dressed in his increasingly recognisable blue suit, salmon pink shirt and matching hair-and-tie combo, and stood in front of his backing band, The Hormones, there's little embellishment when it comes to the stage set up. It's his own flair and flourish that does the work tonight; shifting from perfectly poised balladry to jagged tearing vocals, while keeping the audience squealing at his every other move, he's the epitome of showmanship throughout.
Even despite having only one album to his name thus far, Way still manages to throw the odd curveball. Halfway through the set, after the frantic 'Juarez' and dreamy 'Drugstore Perfume', he slides Japanese b-side 'Television All The Time' into the mix and still gets a rabid response. There's a full-on, watery-eyes piano rendition of 'The Water Is Wide (O Waly, Waly)' just to make things a little heavier, before he quickly shifts back up a gear with the wonderfully bouncy 90s tendencies of 'Get The Gang Together'. Even his encore isn't quite what's expected: 'Dasher' is a new song, about "a girl who falls in love with a reindeer".
While nowadays, he may be channelling his inner Jarvis that little more than he was able to before, there's still that look in his eyes, that fire in his belly. He's still the adored hero of legions of fans – the gleeful look on his face as they throw new pairs of socks at the stage, after a certain Twitter request, says it all – and that's not likely to change. He has, however, really come into his own as a solo star; it's not hard to wonder if those arenas might be somewhere in the distance once again.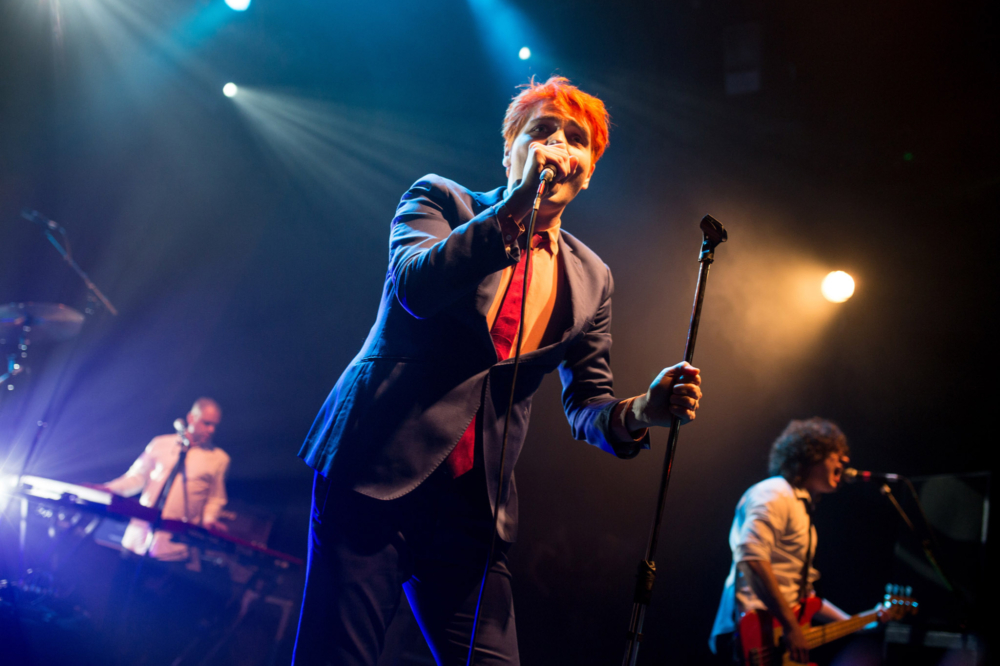 Photos: Emma Swann

Get your copy of the latest issue