Incident:
A Day To Remember fan 'in a serious condition' after balcony fall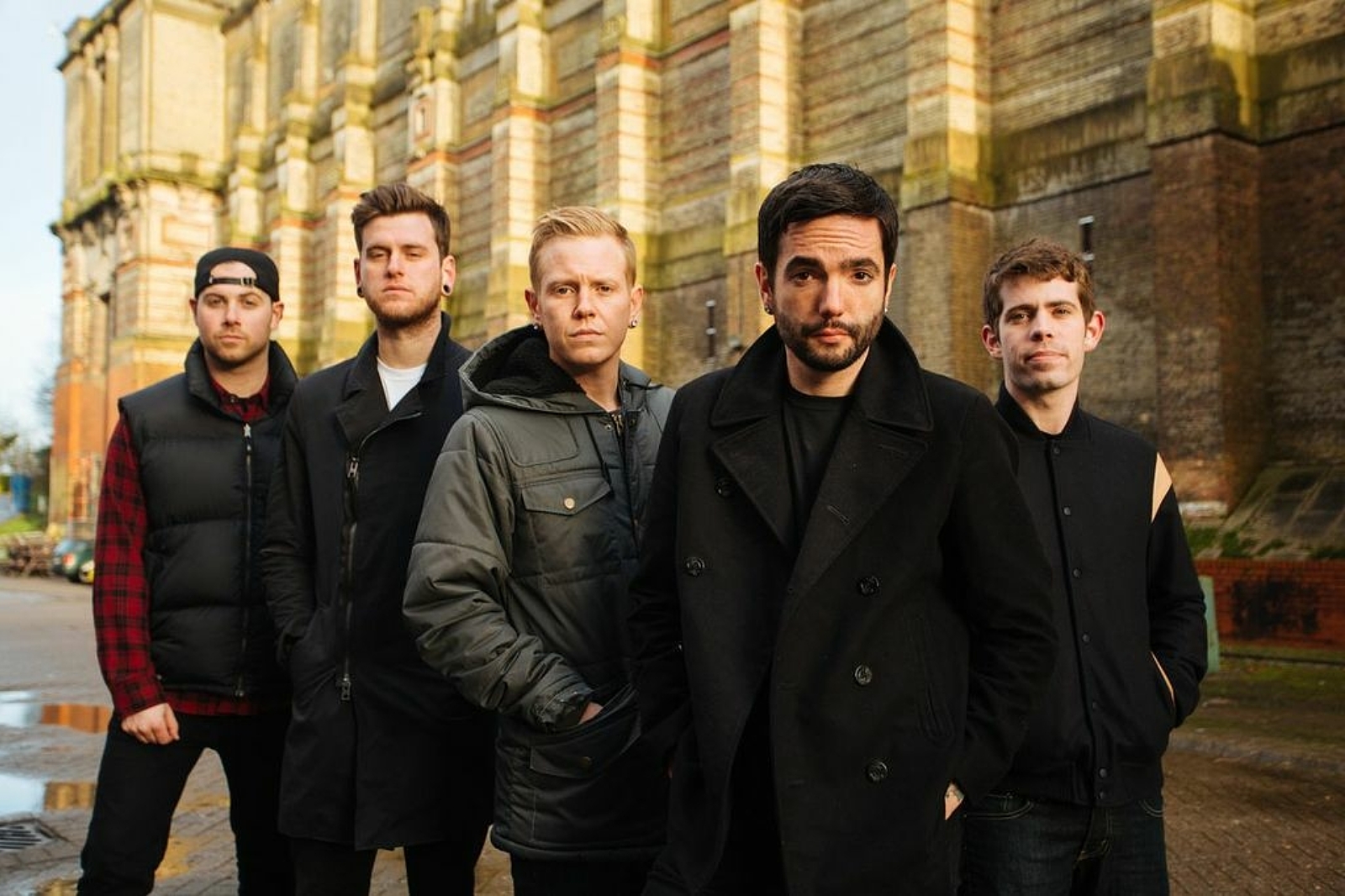 The 25 year old suffered severe head injuries after appearing to fall from the balcony during their Portsmouth Guildhall show.
A man has been seriously injured after an alleged fall at an A Day To Remember show last night (12th November).
The 25 year old man, who was attending the first date of the band's UK tour at Portsmouth's Guildhall, fell from the balcony around 30 minutes into the band's set.
According to reports, the fan has suffered severe head injuries and a police investigation into the nature of his fall is now underway.
The band - who were playing their first show of an eight-date tour alongside Lower Than Atlantis last night - immediately stopped the show after the incident, and consequently brought the show to an early close. The five-piece have since tweeted their well wishes to the fan in question, and have confirmed that all future shows will be going ahead.
Speaking on behalf of the venue themselves, spokeswoman Charlotte Stamp has made the following statement about the incident:
"Last night ... a young man appeared to dive off of the circle of the Portsmouth Guildhall, landing in the stalls narrowly avoiding the crowd below.
The staff of the Guildhall along with security and first aid immediately attended the incident and emergency services were called. The band along with the Guildhall management stopped the concert allowing police and emergency services to attend.
As with any incident of a serious nature an investigation will take place with all concerned.
We are advised that the gentleman is in a serious condition in hospital and our thoughts and best wishes are with him and his family.
We are thankful to A Day to Remember for stopping the concert, as well as the public for their cooperation."
The remaining A Day To Remember tour dates are as follows.
NOVEMBER
14 Plymouth, Pavilions
15 Brighton, Centre
16 Leeds, O2 Academy
18 Edinburgh, Corn Exchange
19 Nottingham, Rock City
21 Sheffield, O2 Academy
23 Newcastle, O2 Academy