Album Review:
TV On The Radio - Seeds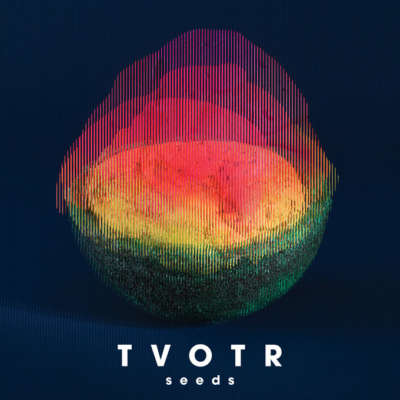 TV on the Radio leap ahead with a renewed sense of being.
Label: Virgin EMI
Released: 17th November 2014
'Seeds' should act as a transitionary release. Instead, it's explosive, stampeding and incapable of throwing caution to the wind. Remarkable, given this is TV on the Radio's first album since the passing of bassist Gerard Smith at 36. Instead of allowing his death to dictate subject matter, and rather than stopping altogether, they've attempted to create their most triumphant record to date.
Now a fully-fledged alt rock force, Tunde Adebimpe and co. are long gone from the dogged experimentalism of 'Desperate Youth, Blood Thirsty Babes'. Follow up 'Return To Cookie Mountain' marked their first magnetising flirtation with storming atmospherics and frenetic charge. It's become a staple ever since - Dave Sitek's production remains a frenzy with purpose. Sometimes it's unnecessary, like on 'Test Pilot', which seems to eek out a slow slur by the end of an otherwise sweet, simple piece of songwriting.
The proof in 'Seeds' comes in just how unimportant Sitek's production actually ends up being. Previously his reputation arrived as more than a tagalong. TV On the Radio have always sounded like a unit, but here - and perhaps as a result of Smith's tragic passing - they come as a pack. They bark with the same venomous fever on 'Happy Idiot', and they slip into more sombre moments like 'Trouble' with graceful ease. "Everything is gonna be ok!" they collectively decide on that song, the LP's highlight. Instead of edging through to the other side, together they tackle loss by sticking to their strengths, surging forward in the process.
"There's a sense of a band regaining their momentum."
This is a patchwork record. 'Careful You' sees Sitek dabbling in bleepy-bloppy blog pop, as if Flume's stepped on the scene. Following that is 'Could You', a song bearing a riff lifted straight from Temples' nostalgia cruise, of all things. Jolting psych isn't the best look for TV on the Radio, and given how seamlessly some songs bleed together, it's a strange addition. 'Lazerray' also sticks out like a sore thumb, but in a good way. Amped up to an extreme, this is the most stomping, forthright piece they've recorded since the seminal 'Wolf Like Me'.
On 'Seeds', the band extract the best moments of 'Dear Science' and 'Return To Cookie Mountain'. Repeated formulas don't make for quite the same highs, but there's a sense of a band regaining their momentum, after tragedy and the slight blip of 'Nine Types of Light'. Instead of sewing the seed for a brighter future, TV on the Radio leap ahead with a renewed sense of being.
More like this