Watch:
Mark Ronson airs new throwback video for 'Uptown Funk'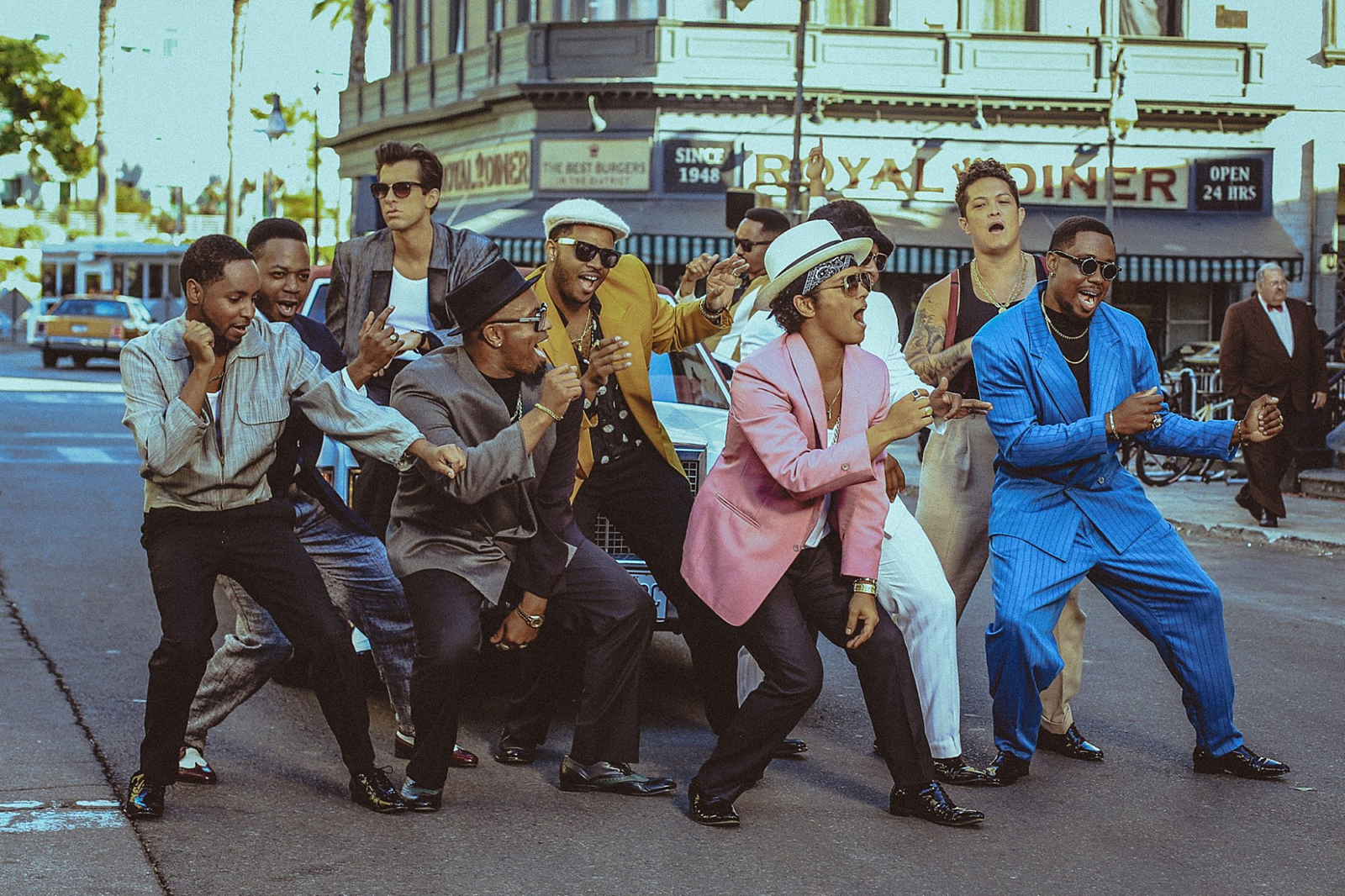 Bruno Mars also stars in the new clip.
Mark Ronson has unveiled the video to accompany his new single 'Uptown Funk', which features vocals from Bruno Mars, who also appears onscreen.
The funk throwback video, which captures the funk era spirit with synchronised dancing to boot, can be seen below.
It sees Mars dressed in a salmon pink suit, while Ronson perches himself on a white stretched limo before the pair visit the salon and are seen with curlers in their hair. Lovely.
Ronson tweeted of the video earlier today: "Here it is, for you and yours … the world premiere of the video for 'Uptown Funk'.
It's the first song to be taken from Ronson's fourth studio album 'Uptown Special', which is due for release on January 27th and is Ronson's first new material since his 2010 album 'Record Collection'.
'Uptown Special' will reportedly feature a wealth of collaborations, including; Hudson Mohawke, Andrew Wyatt of Miike Snow, James Ford of Simian Mobile Disco, Kevin Parker of Tame Impala and DJ Zinc.
Ronson and Mars will perform the single on Saturday Night Lives' Thanksgiving show which is being hosted by Cameron Diaz, on Saturday 22nd November.