Savages and Bo Ningen London show to be streamed live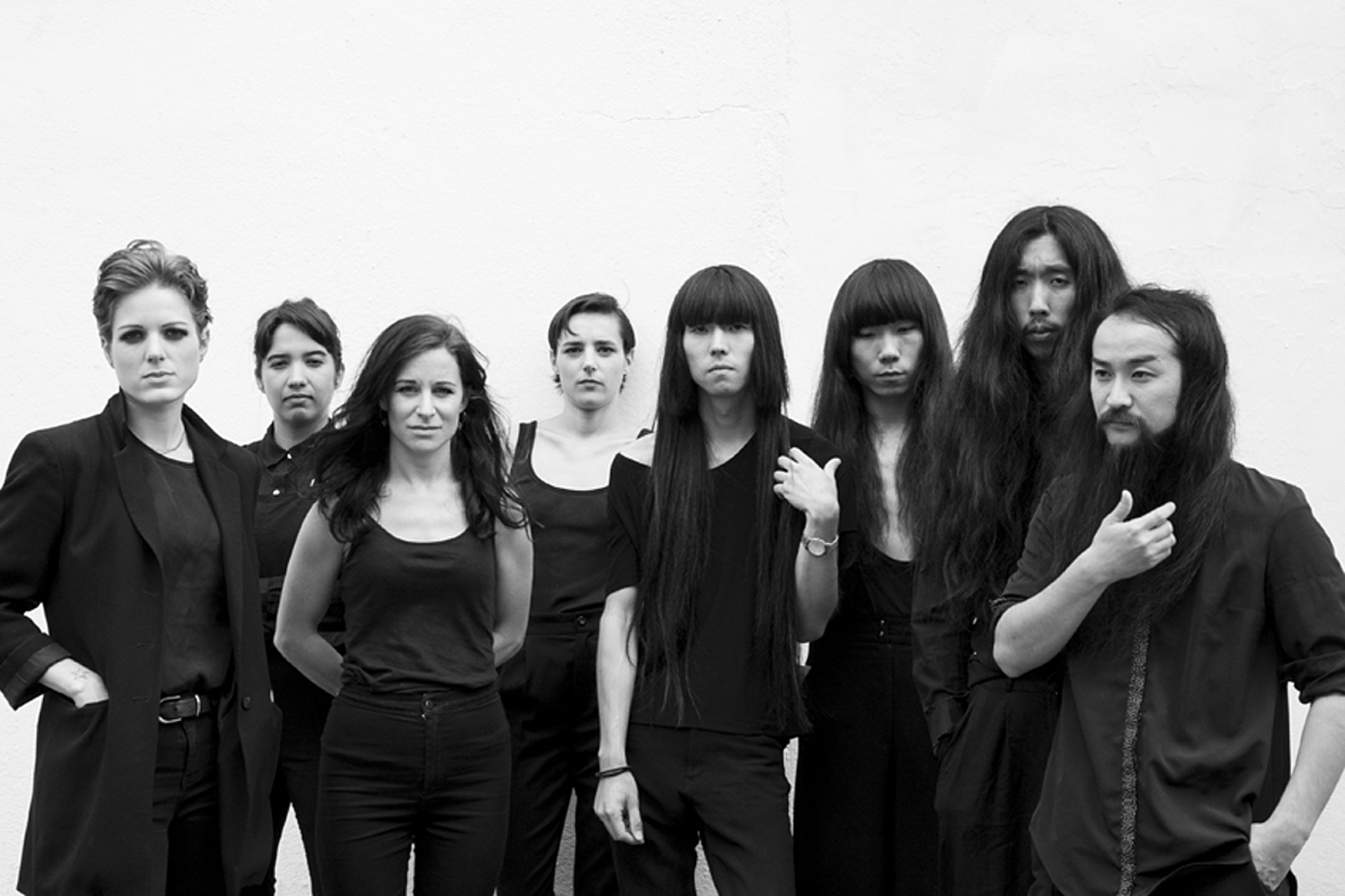 The show will be streamed from Oval Space in Hackney, East London.
Savages and Bo Ningen are set to play together at London's Oval Space on 19th November, and the performance is set to be streamed live on the night by Boiler Room.
This event follows the release of their collaborative EP 'Words To The Blind', which features a 37-minute long track of the same name and was released on 7th November by Stone Recordings/ Pop Noire.
It will see both bands perform a 'simultaneous sonic poem' and is said to be "a ferocious battle of improv, noise and poetry".
Savages' Jehnny Beth featured on a re-recorded version of Bo Ningen's' Nichijyou' in 2012, while last year Savages released their Top 20 debut album, 'Silence Yourself' and earlier this year Bo Ningen released their third album, 'III'.
The Barbican's website described this week's event as "a unique experiment inspired by the Dadaist concept of simultaneous poetry – when poems were being recited at the same time in different languages, adding up to a powerful overall effect."
Tickets for the one-off date are now sold out but you can watch the action as it happens here.