#STANDFORSOMETHING
Los Campesinos!: "You can form a real connection"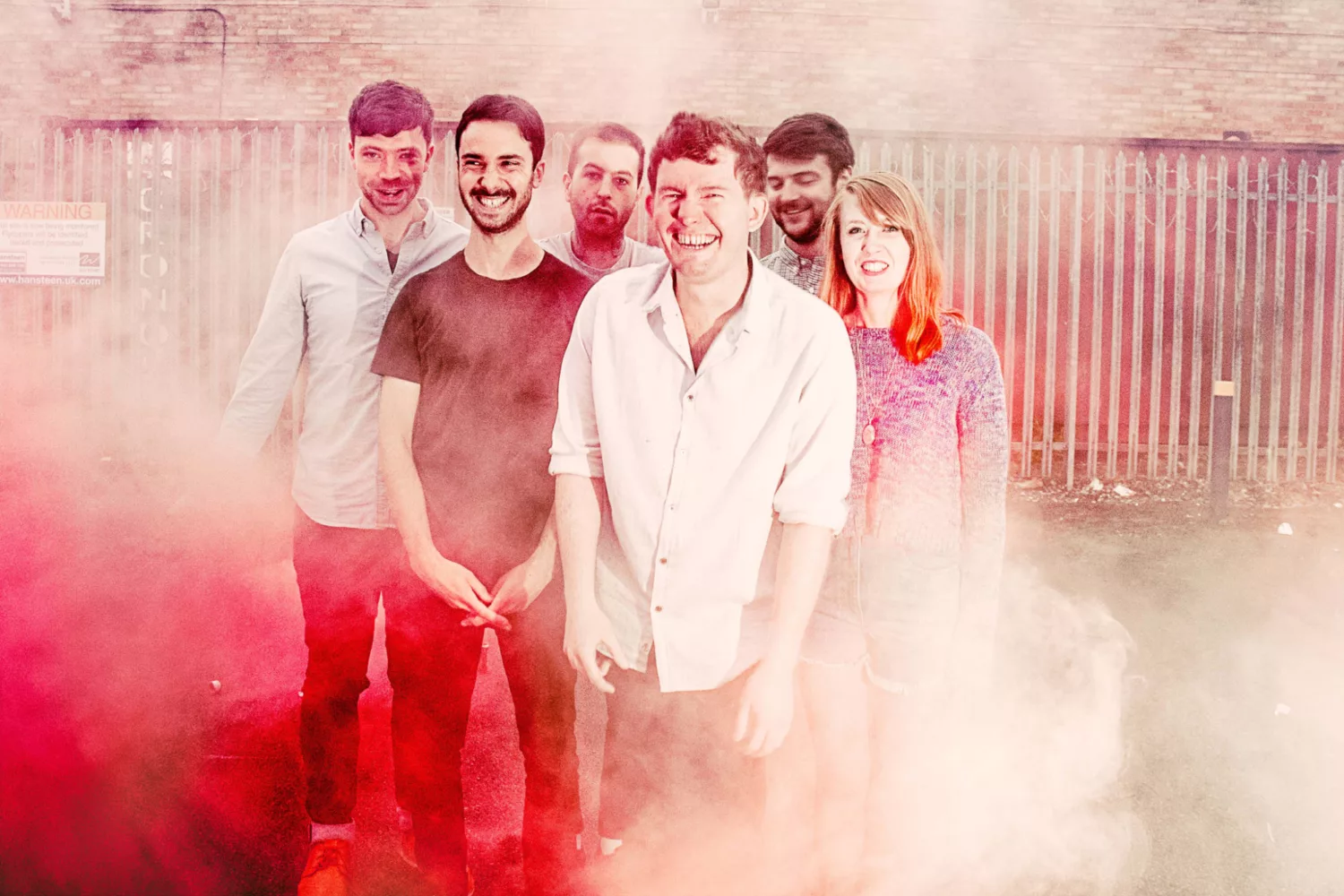 The Welsh six-piece are looking forward to cramming themselves into The Flapper for this weekend's Dr Martens' #STANDFORSOMETHING show.
We've now officially reached the halfway mark on the Dr. Martens #STANDFORSOMETHING Tour but have no fear, nothing's slowing down any time soon. Whilst the likes of Funeral For A Friend, Eagulls and We Are The Ocean have already trashed venues across the country, now comes the turn of Birmingham. If it's up to Los Campesinos! it's going to be a memorable evening.
"I think, what with the show coming after festival season, it'll be a really nice move from big outdoor audiences to a sweaty, indoor club vibe," offers up the band's frontman and ringleader Gareth Campesinos. "They are different sort of thrills, playing to massive crowds and to intimate, whites-of-your-eyes style audiences, and if I had to pick, I'd go for the latter. When you're practically chest to chest with your audience, you can form a real connection that's so much harder to replicate with a barrier between you."
Having spent summer playing a handful of festivals - "we had our first ever visit to Brazil, playing a massive outdoor gig in Sao Paulo" - heading into the tiny environs of The Flapper will be a welcome change. And even though the band's 2014 may have been a little more quiet than usual, a year on from the release of their latest record 'No Blues', they're still having fun playing around with their newest songs.
"We've always been very lucky to have a massively supportive fanbase, and they always seem to take to new material with a similar fervour as we have to play it. We've five albums in our arsenal now, so it's tough to juggle what songs to play live, but judging by reactions from the audience, we manage it okay. It's a year since we recorded the album now, and we're all still fond of the songs, no embarrassing regrets, which is a nice assessment to be able to make!"

Get your copy of the latest issue