Guide:
Today Forever: A comprehensive guide to Ride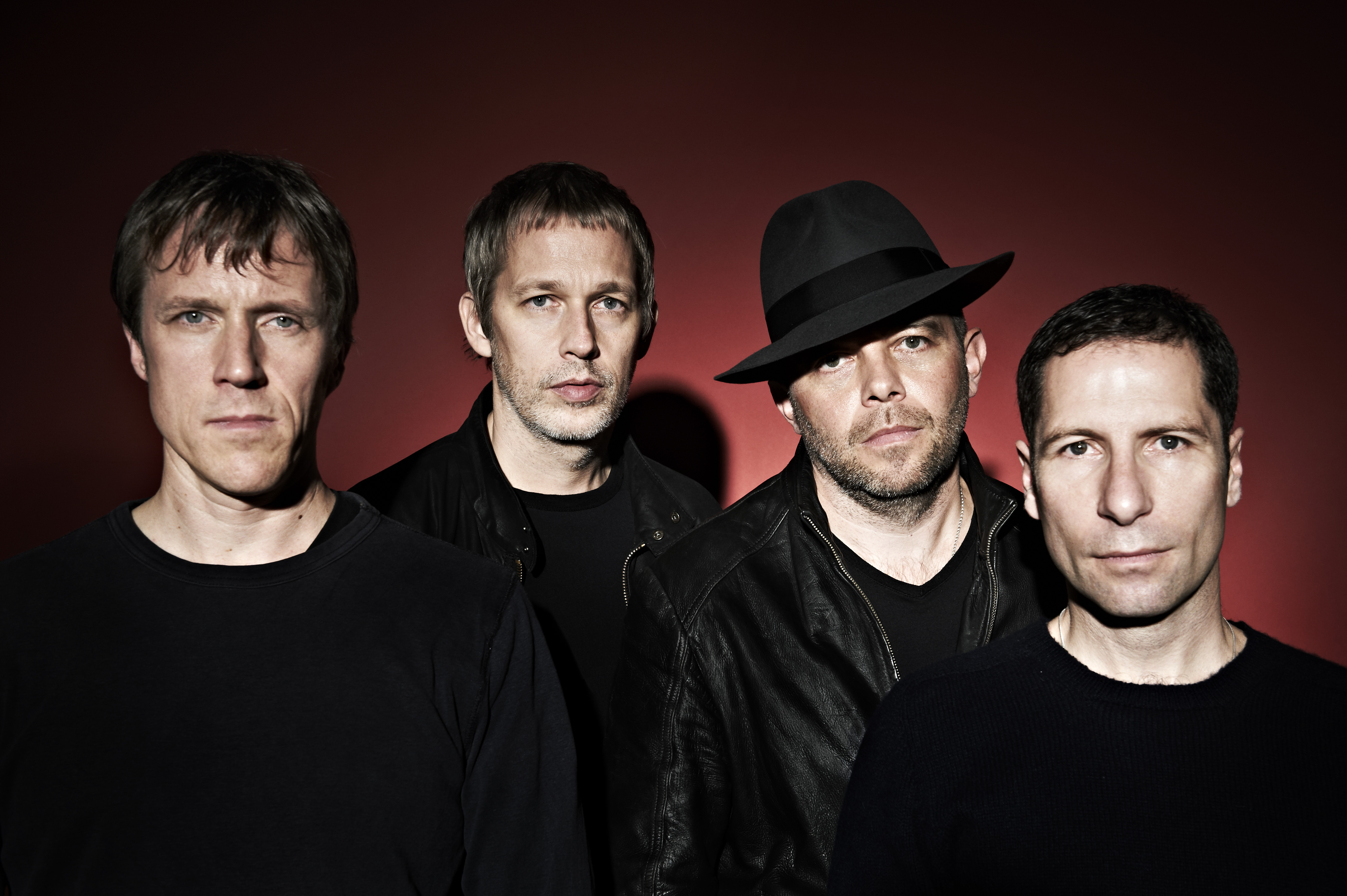 For a generation of indie fans, Ride were THE band.
Long before Creation Records head Alan McGee stepped foot into King Tuts in Glasgow in 1993 to discover Oasis and promptly change the course of UK musical history, it was a rather more unassuming but no less talented group of young men from Oxford who were Creation Records' darlings as well as the most feted group of their era. For a generation of indie fans, Ride were the band. Forget The Stone Roses reuniting, or Slowdive, or even the long-delayed comeback of My Bloody Valentine. Ride's impending reformation next summer (2015) for a series of gigs and festival shows is the one anyone with a love of shoegaze, loud guitars and blissful pop melodies has been waiting for. 
Perhaps the thing that makes this reformation more exciting is that there hasn't been an incessant media clamouring for Ride to reunite nor has their been endless retellings of their story. Instead, the members have been quietly going about their own respective careers while the band's influence and stature has steadily grown. The most thrilling aspect of being a music fan is discovering something new that can change your life and musical outlook. It's a fair bet that young music fans in 2014 who may be entirely unaware of Ride might hear 'Leave Them All Behind' for the first time and be utterly blown away. 
In anticipation of the band reconvening and as a primer for anyone who may be intrigued as to who this band are, here's a guide to Ride, illustrating what makes this band who burned so brightly in the early 90s special and why you should be prepared to get very excited indeed.
I Don't Know Where It Comes From
Ride were formed in 1988 in Oxford by school friends Andy Bell and Mark Gardener, before recruiting drummer Loz Colbert at the Oxfordshire School of Art & Design and local bassist Steve Queralt. Like many young bands in the UK's indie music boom of the 1980s, it was a shared passion for The Smiths and the incendiary aggression of The Jesus and Mary Chain that shaped their musical ideals, as well as the staggering progression of their fellow contemporary noise based bands My Bloody Valentine and Sonic Youth. 
Ride always had a gift for melody and beauty within the sonic maelstrom that marked them out as different. Their gift for transcendent rock and melodic pop caught the ear of Alan McGee in 1989 and they became Creation's flagship band, responsible for reviving the fortunes of a label mired in the doldrums of the lower reaches of the indie charts. 
The three EPs that followed set the tone for the band's career. 'Ride', 'Play' and 'Fall' are all glorious pieces of early 90s indie rock. 'Drive Blind' is perhaps the key early Ride song. It's a piece that rises and swells with moments of chaotic aggression and a strong, pulsing throb. Light and airy vocals float over a powerful, hypnotic charge.
One Way Ticket To Ride
For Ride success came quickly and they swiftly became one of the biggest bands in the country. The press proclaimed them leaders of the nascent shoegaze scene and debut album 'Nowhere' was a huge critical and commercial success. 
It's easy to see just why the public caught on so quickly. Ride's music was challenging and progressive yet instantly accessible and the band were young, full of vitality and in floppy haired front man Mark Gardener they had the 90s first indie heartthrob. 
As the band reached 1992 their music began to take on even more nuanced and mind bending qualities with the mesmerising trance of epic single, 'Leave Them All Behind', not only Creation's first ever top ten single but a statement of intent aimed at the countless imitators who sprung up in their wake.
Ride's second album, 'Going Blank Again' is perhaps their masterpiece. It was the culmination of the band's early period and expertly perfected their formula. While My Bloody Valentine were more experimental on 'Loveless', Ride managed to marry progressive tendencies to some of the best pop melodies you could hope to hear. The glorious 'Twisterella' still makes your heart swell with joy and promises to be a highlight of their gigs.
First You Look So Strong Then You Fade Away…
For the Ride the drop off after the success of their first two albums was severe and debilitating. Burned out by constant touring and promotion the band went into a kind of hibernation before re-emerging into the new day-glo britpop wonderland of 1994 with a new classic retro leaning sound that was out of step with the bold brashness of the time. 
1994's weak 'Carnival of Light', despairingly referred to by the band at the time as 'Carnival of Shite', received a lukewarm reception while 1996's final album 'Tarantula' was recorded by a band splintered apart with Gardener almost completely sidelined in favour of Andy Bell. Indeed, the album was so unheralded Creation swiftly deleted it only a week after its release. 
If anything, Ride are reforming to right the wrongs of their whimpered exit and recapture the glory years where it seemed they could do no wrong.
Riding it out
This is not the first attempt the band has had at reforming. In 2001 they came together to take part in a Channel 4 documentary about Sonic Youth, performing an improvised twenty minute noise rock jam. Perhaps the time wasn't right though to fully engage in a reunion in a UK music scene populated by mostly acoustic leaning anthemia groups like Coldplay and Travis. 
Following Ride's split in 1996, Mark Gardener has ploughed a solo furrow, playing low-key acoustic gigs and releasing a solo album in 2005. Loz Colbert has played with the Jesus and Mary Chain and is currently part of Gaz Coombs' live band while Steve Queralt has removed himself entirely from the music industry. 
Guitarist Andy Bell has had the most prominent career, first with his band Hurricane #1 who enjoyed minor success in the last days of Britpop, and more prominently as a member of Oasis from 2001 and latterly the now defunct Beady Eye.
Step Into The Time Machine: Ride's influence now
You can hear the legacy and influence of Ride in all manner of new music and bands. The Horrors are a perfect example of how you can marry experimental impulses with rock. The prime cuts from 'Primary Colours' and 'Skying' are threaded with the same sort of sounds that characterised early Ride while, the shoegazing mantle has been carried on by labels like Sonic Cathedral.
Ride's influence is not only restricted to the UK however, Death Cab For Cutie's Ben Gibbard is a big fan and has regularly performed a cover of 'Twisterella'.
For Ride, 2014 promises to be a salvation and a celebration. Their music was made to be heard on the biggest stages possible to the biggest audience. You get the sense that the Ride story is unfinished. There's still massive untapped potential. With six months to go until they take to the stage to headline Field Day, the thought of hearing epic, feedback slashed, twinkling ballad and career highlight 'Dreams Burn Down' as the sun goes down is impossibly tantalising.
Ride will tour from May 2015, headlining both Primavera (29th May, Barcelona) and Field Day (7th June, London). Click here for details.