The best new bands:
DIY Presents: Hello 2015, featuring Girl Band, Bloody Knees and loads more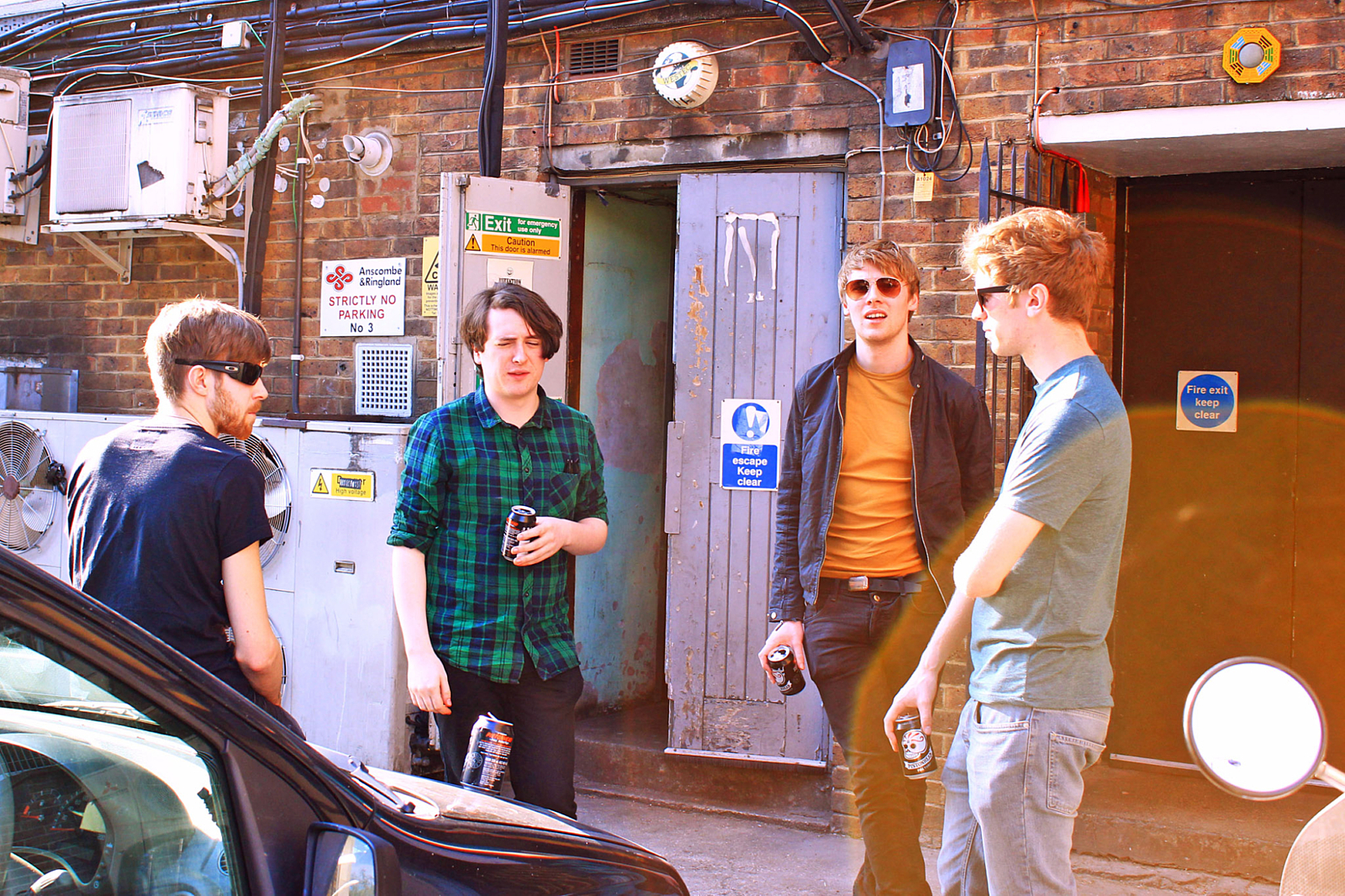 DIY and Neu's essential, free new music showcases return for another year at London's The Old Blue Last.
Every January, London's The Old Blue Last opens its doors to chilly post-Christmas punters, spent on seasonal feasts but hungry for more new music.
DIY's 'Hello' showcases have previously witnessed Superfood's debut London show, one of Wolf Alice's first ever gigs, and early sights of JAWS and Honeyblood.
We're excited to announce the initial bill for 'Hello 2015', headed up by Irish terrors Girl Band.
Four shows take place next January, with four bands billed per gig. Each show is free entry with 18+ admission.
Alongside Girl Band, Brighton bands Demob Happy and The Magic Gang are set to see in the new year. There's also Middlesbrough bedroom kid Corey Bowen, the forward-thinking pop of both Chloe Black and Oscar, plus the relentless charge of Bloody Knees and Prom.
Further acts are set to be announced in forthcoming weeks.
See below for the 'Hello 2015' bills and a guide to the bands appearing.
Full details:
JANUARY 2015
06 The Magic Gang, Corey Bowen
13 Bloody Knees, Prom
20 Oscar, Chloe Black
27 Girl Band, Demob Happy
6th January: The Magic Gang and Corey Bowen
13th January: Bloody Knees, Prom
20th January: Oscar, Chloe Black
27th January: Girl Band, Demob Happy