On the telly:
Watch Mark Ronson and Bruno Mars perform on Saturday Night Live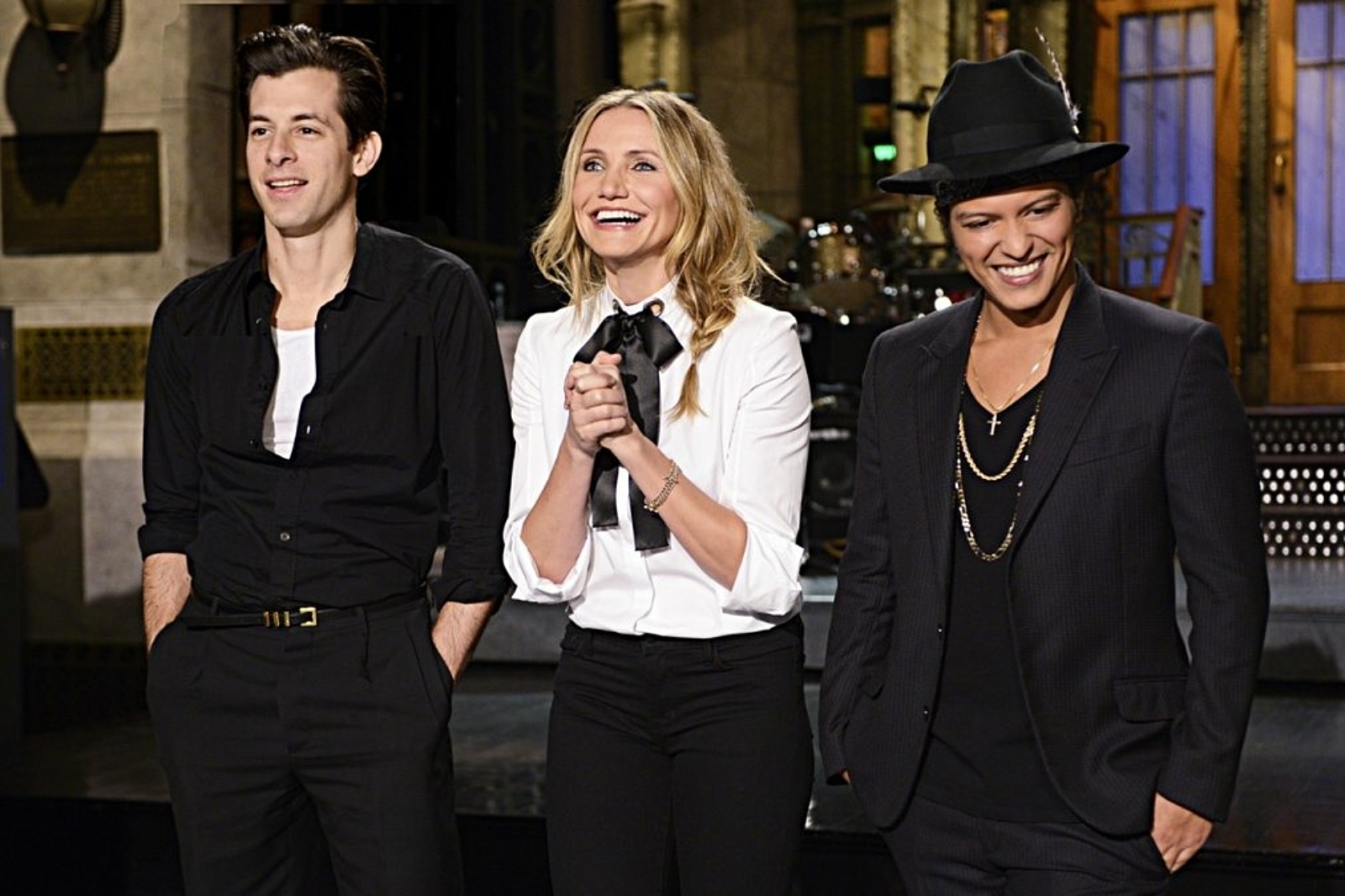 'Uptown Funk' and a new track, 'Feel Right', were showcased.
Mark Ronson performed as the special musical guest on last weekend's 'Saturday Night Live' (21st November), and he brought out both Bruno Mars and Mystikal respectively to perform two tracks from his 2015 scheduled album 'Uptown Special'.
Bruno Mars - who last appeared on 'SNL' when he performed 'Locked Out Of Heaven' which Mark Ronson co-produced back in 2012 - joined Ronson to perform their new single 'Uptown Funk'.
Mystikal then came out in a surprise appearance during previously unheard track 'Feel Right', rapping over the James Brown-influenced beat as Mars took a back seat, this time providing backing vocals.
Much like the video for Ronson and Mars' new single 'Uptown Funk', the staging throughout the SNL performance had an impressive retro-funk style to it, complete with bright lights, backup singers, and a horn section.
Read DIY's view on why 2015's set to "go uptown" for Mark Ronson.
Watch both 'SNL' performances for 'Uptown Funk' and 'Feel Right' below.