Details:
NYC label 80N7 announces 'All-American Edition' cassette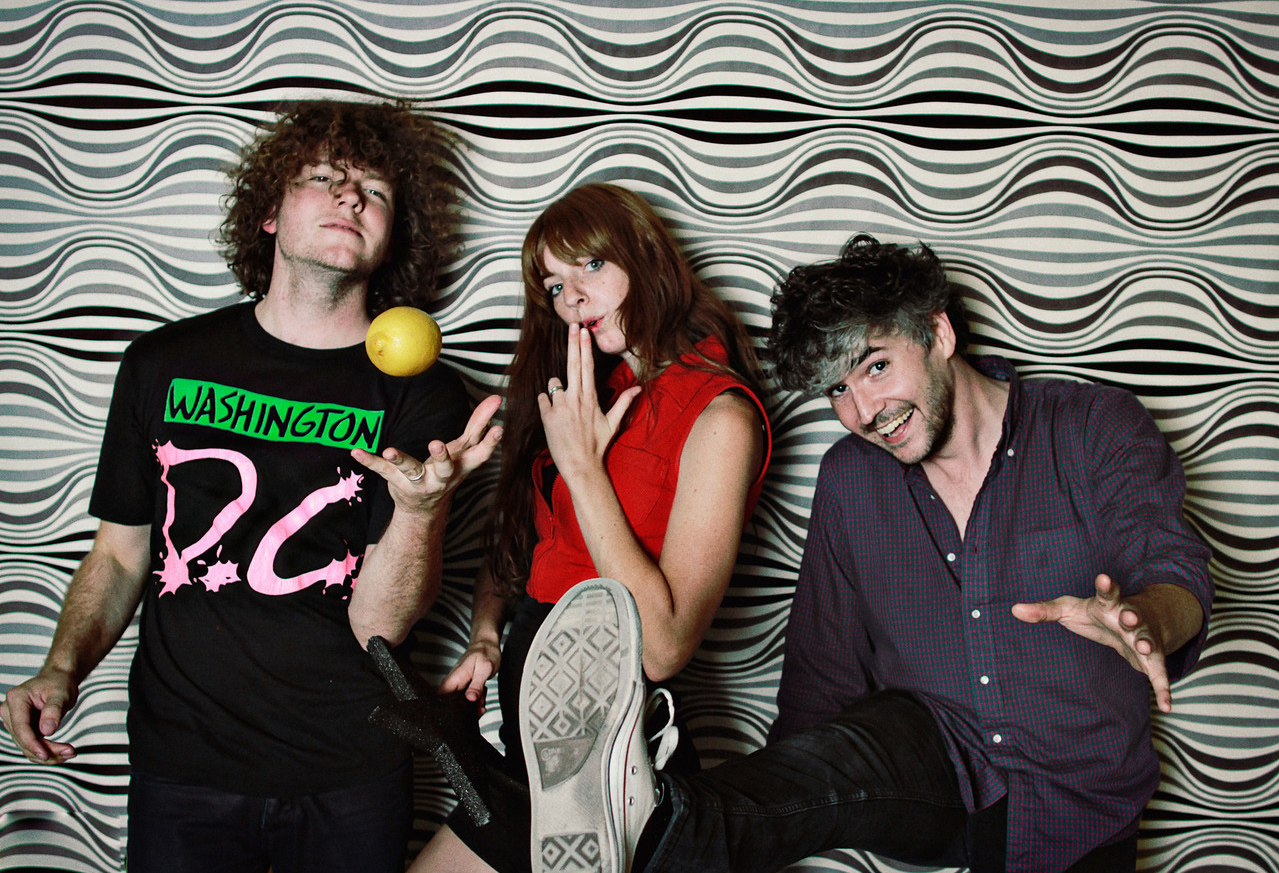 Brooklyn Independent to release new compilation on 1st January, feat. Ringo Deathstarr.
Flying the flag for lo-fi pop across the Atlantic, US label 80N7 have announced their second release as a label in the shape of new cassette 'All-American Edition'.
Consisting of bands and acts from across the other side of the pond, the label, who first started in September this year, are set to release the mixtape on the 1st January.
Included within the tracklist are OC's scrappy Tomorrows Tulips, Texan Indie-Poppers Ringo Deathstarr (pictured), LA's White Fang and many others across the two-sided release, with Dan Brown (King TV / Wulfs) taking on the production duties.
When speaking to DIY, label founder Emmy Feldman is thankful for the opportunity to be able to work on the compilation;
"It's still the same idea that we had with the first cassette, just finding bands we love that we are fairly certain will make something incredible when put up to the challenge.
"Who the bands are as people is really important to us, we like good people with integrity, and we try to judge that as best as we can."
"We've had the pleasure of stumbling upon a bunch of unbelievably good bands."
— Emmy Feldman, 80N7
When discussing the bands they've chosen for the release, Feldman speaks of how the development of each band has allowed the label to evolve as well.
"I think we've had the pleasure of stumbling upon a bunch of unbelievably good bands since the last one. Deciding on what bands we ask comes down to if we can anticipate them following the label's philosophy or not. If we're lucky enough to find them early on, we get to watch how they progress from first demos to EPs etc."
"We really have them to thank for setting the bar and continuing to push us to find other things just as good. Think about how many great albums have come out in the past six months, they inspire us."
Listen to the first single, Harley Alexander's 'Passin' Through' below.
The tracklisting for 'All-American Edition' is as follows:
1. Tomorrows Tulips - Check Me Out
2. Eternally Dizzy - The Feel
3. Ringo Deathstarr - Big Bopper
4. Dan The Human - Queueing
5. Harley Alexander - Passin' Through
6. Blessin' - Pookie's Dog
7. Joe Bordenaro - Get Up Out Of Bed
8. Boy Spit - I See You
9. Kachi Ebiringah - Hipster Blues
10. Jake Rollins - Your Voice
11. Furnsss - Manic Pixie Dream Girl
12. Dude York - Something
13. Hot Flash Heat Wave - Gutter Girl
14. White Fang - Tear It Up
15. DRGN KING - Viper Lifer