Listen:
Tegan and Sara share unreleased song, 'When I Get Up'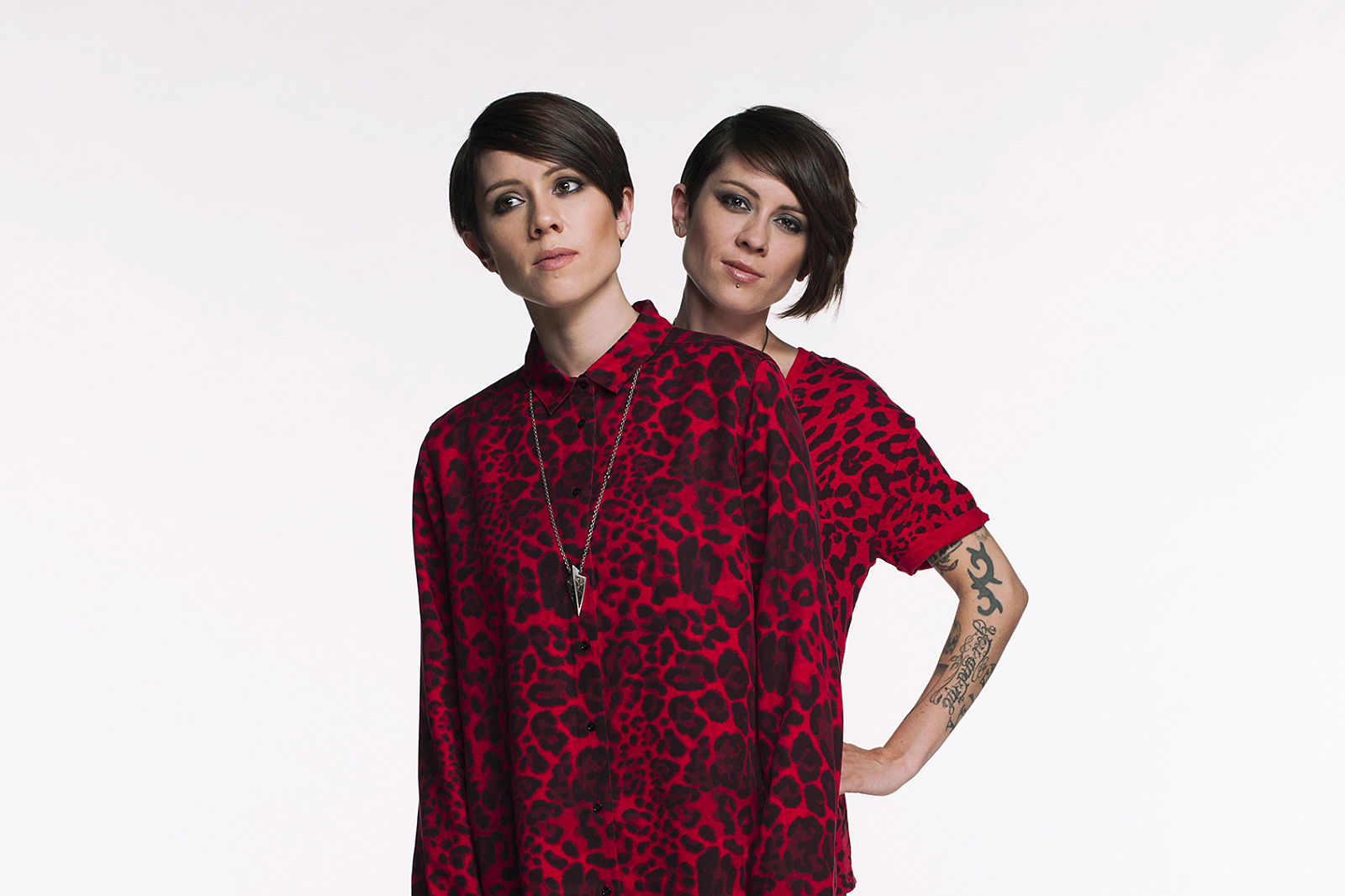 The track is to feature on the 10th anniversary re-release of 'So Jealous'.
This year marks 10 years since Tegan and Sara's 'So Jealous', and in suitable nostalgic style, the pair are re-releasing the album with some extra tracks.
"It was without a doubt a huge turning point in our career," they explained on their website, "and a big part of how we got where we are today. We can't let something like this pass by uncelebrated!
We have been working on a book that looks back on the making of So Jealous, and the years that followed of touring and promotion, and how it made such a big impact on us and our fans at the time. We're calling it So Jealous X. You know, like the roman numeral for 10! So we've been emptying shoe boxes full of photos, digging out weird internet caches and bugging everyone who was involved to share their memories of So Jealous, so we can share it all with you. There will be lots of musical content too, 3 discs with over 20 songs including previously unreleased demos and b-sides, new remixes, and covers."
'So Jealous X' will include the original LP alongside a book and bonus disc featuring covers from The White Stripes and Cancer Bats, remixes, and some previously unheard material. It's released on 23rd December - and the full fancy box set will set you back $135 (plus postage!).
The release includes previously unheard B-side demo, 'When I Get Up'.
The full track listing for 'So Jealous X' is:
Disc 1 (original album)
You Wouldn't Like Me
Take Me Anywhere
I Bet It Stung
I Know I Know I Know
Where Does The Good Go
Downtown
I Won't Be Left
Walking With A Ghost
So Jealous
Speak Slow
Wake Up Exhausted
We Didn't Do It
Fix You Up
I Can't Take It

Disc 2 (rarities etc)
Remixes:
I Won't Be Left (FM Attack Remix)
Walking with a Ghost (Manila Killa Remix)
So Jealous (Royal Remix)
Fix You Up (Keljet Remix)
I Can't Take It (Matoma Remix)
Covers:
The White Stripes – Walking with a Ghost
Bianca Russelburg ft. Cynthia Nesbit – Walking with a Ghost
Cancer Bats – So Jealous
Demos:
I Bet It Stung
Where Does the Good Go
Downtown
Walking with a Ghost
So Jealous
Speak Slow
Wake Up Exhausted
We Didn't Do It
I Can't Take It (So Move)
B-side Demos:
Falling On Them
Love Type Thing
When I Get Up
Bombs
When I Get Sad
DVD
'It's Not Fun, Don't Do It'