Lonely The Brave: "We always like doing the proper sweat box venues"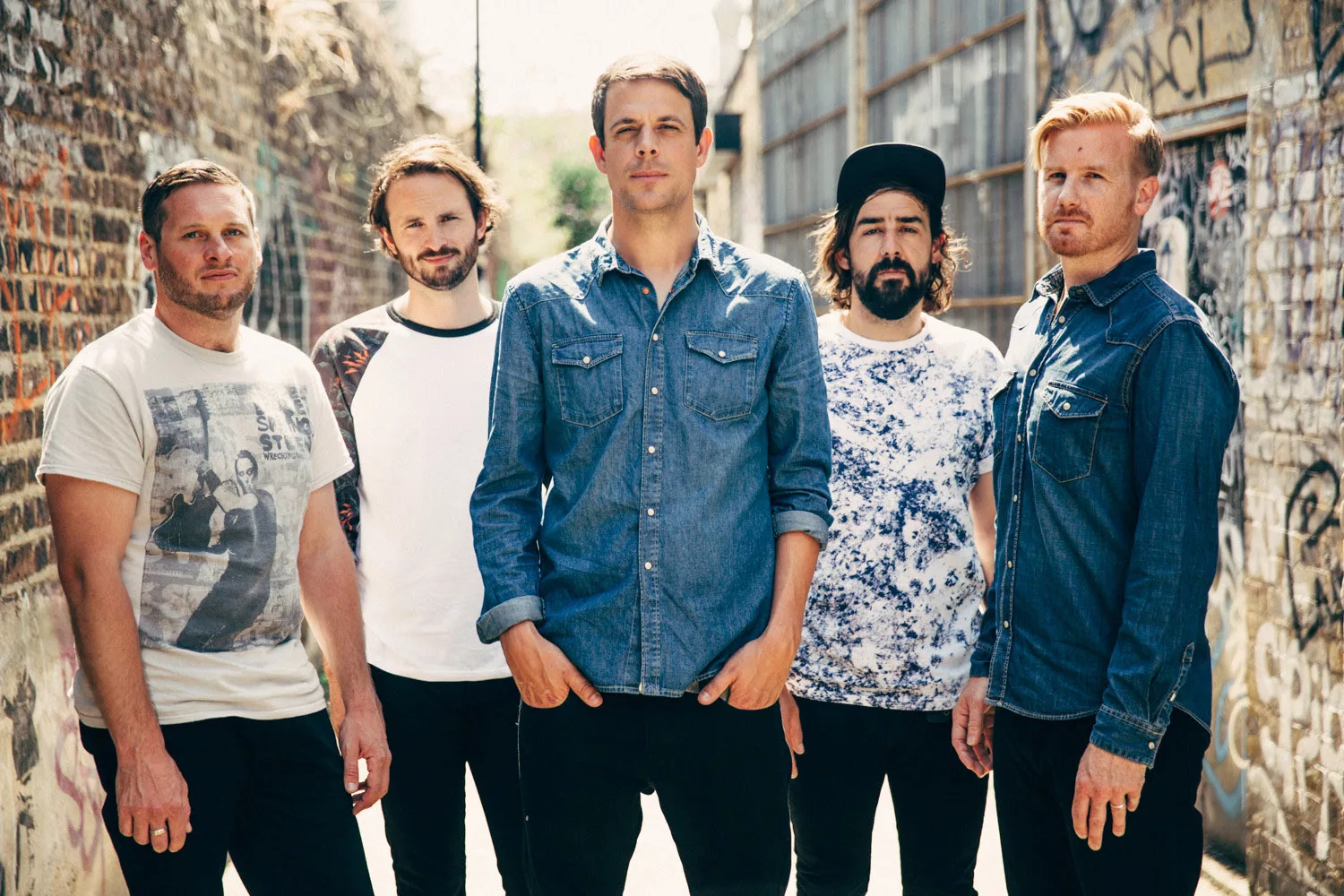 The Cambridge five-piece will play alongside Don Broco as part of tonight's #STANDFORSOMETHING show.
It's been quite the year for Lonely The Brave. Fresh from finally releasing their debut album 'The Day's War' and subsequently touring solidly for the past few months, it's no secret that the Cambridge five-piece have really made a mark on UK rock music. Tonight, they'll be appearing at the Dr. Martens #STANDFORSOMETHING Tour alongside their previous touring partners Don Broco, and they can't wait to get themselves back onto such a tiny stage.
"This band started off in tiny venues," offers up drummer Gavin Edgeley, "and I've been watching bands in them for years so they always hold a special place for me. We've played some big shows in the last few years but we always like doing the proper sweat box ones. And any time that we get to hook up with the Don Broco boys is something we look forward too! They took us out on our first big tour so we love those guys to bits."
The quintet are well prepared for their slot at The Black Heart tonight; having spent the majority of summer taking their gut-wrenching guitar anthems out on the festival circuit, they've also just wound up a tour alongside Yorkshire's noisiest youngsters, Marmozets. "That tour was awesome!" Edgeley enthuses. "Now the album's been out a while we were getting a lot of people singing the words back to us. It's very sweet and humbling. This whole experience is pretty surreal to be honest, but in a bloody good way."
Aside from heading out on the road to celebrate their Top 20-scoring debut album - "when it went in at 14 we were pretty gobsmacked" - they're also looking ahead to the future, and plan to end 2014 in style. "We're nipping into the studio for a few weeks and then, in December, we have a big hometown show which is gonna be amazing. All our families are coming out for that one. Then, straight after that show we head out on tour with Deaf Havana. We're very busy boys!"
Lonely The Brave play the London Dr. Martens #STANDFORSOMETHING Tour in association with DIY date on Friday 28th November at The Black Heart.

Get your copy of the latest issue