#STANDFORSOMETHING
Moose Blood: "We've been very lucky"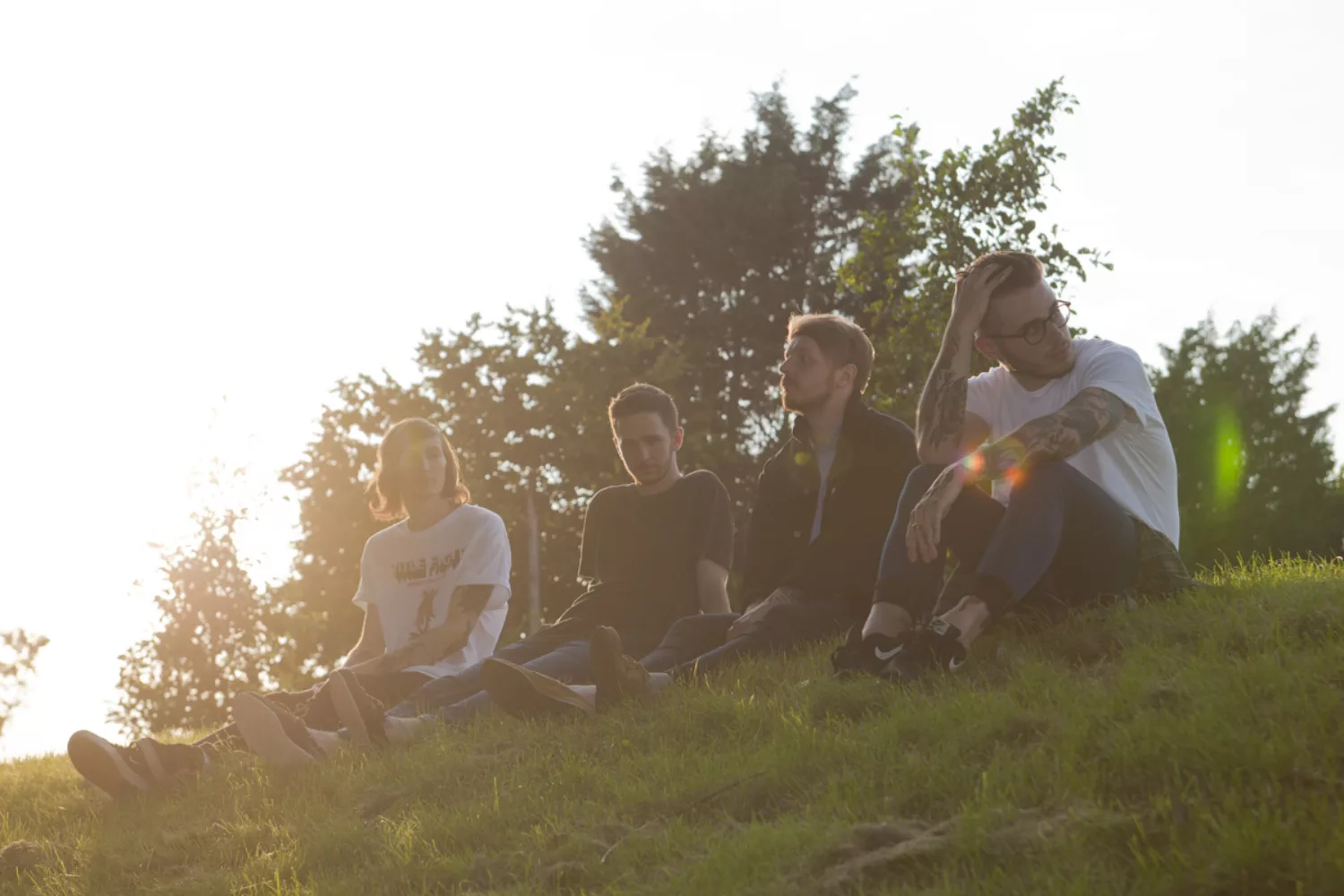 The quartet have just completed two months of touring and will now appear on the last date of the #STANDFORSOMETHING Tour.
It's been a busy few months for Moose Blood. Not only have the Canterbury four-piece released their long-awaited debut album after making quite the name for themselves over the last twelve months, they've just completed a hefty two-month touring run to boot. Having played alongside the likes of Balance and Composure, Mallory Knox and Frank Iero, their schedule has been compact to say the least, but that's exactly how they want things to be.
"We did five shows for our album release," offers up vocalist/ guitarist Eddy Brewerton on their recent endeavours. "We were home for a few days and then we went to Europe and we were home for a few days, and then we came on this latest tour. It's literally been non-stop.
"It's great though," adds in his bandmate Mark Osbourne. "It's what we wanna do. We want to be that busy and it's nice to have a few day in-between each tour to go home and be normal. It's good that even though we've been really busy for all of October and all of November, because we've had tiny breaks in there, it's helped morale and mentally kept us going forward. It's been great and we've been very lucky to have had such a fantastic couple of months."
The range of different tours and shows that the quartet have been invited to be apart of isn't something that's lost on them either. They may be currently trying to figure out where their place in the musical world sits, but they're enjoying having so many different challenges thrown their way. "We do so many things where we cross over," continues Mark, "which is fantastic. We maybe get opportunities that we shouldn't, like going on tour with Mallory Knox but the month before going out with Balance and Composure. It's two different ends of the spectrum but it's great that we can cross over and do that. Early on, it happened to us when we would play with Funeral For A Friend and Palma Violets, so it's cool. We're not being pigeon-holed into one scene or genre. It makes opportunities seem a bit more available."
It's not just the touring life that's so satisfying, as Eddy explains. Getting their debut album 'I'll Keep You In Mind, From Time To Time' out into the world has been another great part of their journey so far. "It was great. We had wanted to do an album for so long and we had the majority of it written for so long - some of the songs are so old - so to finally get down and record them and actually put them out has been an incredible experience."
Moose Blood play the Newcastle Dr. Martens #STANDFORSOMETHING Tour in association with DIY date on Monday 1st December at Warehouse 34.

Get your copy of the latest issue