#STANDFORSOMETHING:
Tonight Alive: "Sometimes it's really good to go back to where it all started"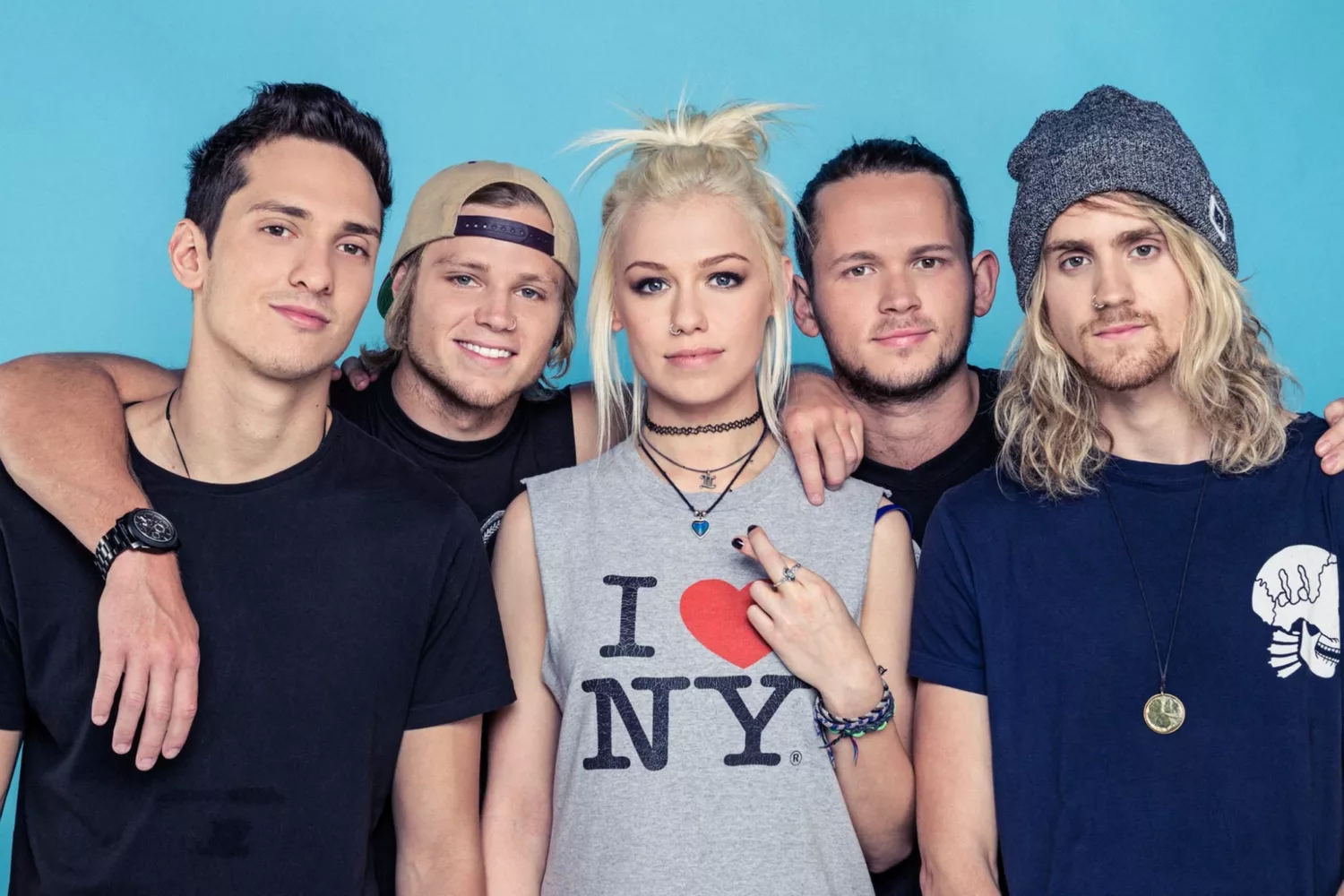 The Australian five-piece will be headlining the final show at the Dr. Martens #STANDFORSOMETHING Tour this evening in Newcastle.
It's been an incredible few months but all good things must eventually come to an end. Luckily, the final show of the #STANDFORSOMETHING Tour will be taking place in Warehouse 34 this evening and it's set to go off with quite the bang. That's right Newcastle, it's time to venture out to witness Tonight Alive – who have already had quite the year - set the night alight.
"We just got back from the UK and America after doing possibly the two best tours we've ever done," offers the band's Jenna McDougall, towards the end of their relentlessly busy touring schedule. "All Time Low in the UK treated us so amazingly, and we couldn't have asked for anything more. Things are definitely catching on there so it's always such a great time when we travel over.
"After that tour," she goes further, "we hit the states with Tacking Back Sunday and The Used which was definitely a tick off the bucket list. Obviously they're two bands that we grew up listening to so to be apart of that tour was a huge honour for us and we had such a great time."
Even after two massive sets at this year's Reading and Leeds festivals, the band can't quite get their heads around the success they've been treated to on our shores. "The UK has embraced Tonight Alive in a way I didn't think possible. It's mind blowing seeing the growth every time we come back. We are very lucky!"
Needless to say, they're already eager to return; with this year's Dr. Martens #STANDFORSOMETHING show, they're going to be playing one of their smallest shows in a long time and they can't wait. "Small shows are our favourite. There's something so special that happens when people cram into a room together for the same thing, sharing sweat and voices. Obviously it's amazing to play big shows but sometimes it's really good to go back to where it all started and feel that passion again."
Tonight Alive will play the Newcastle leg of the Dr. Martens' #STANDFORSOMETHING Tour in association with DIY on 1st December, supported by Moose Blood.

Get your copy of the latest issue