EP Review
Bastille - Vs. (Other People's Heartache Pt. III)
4 Stars
Another high water mark.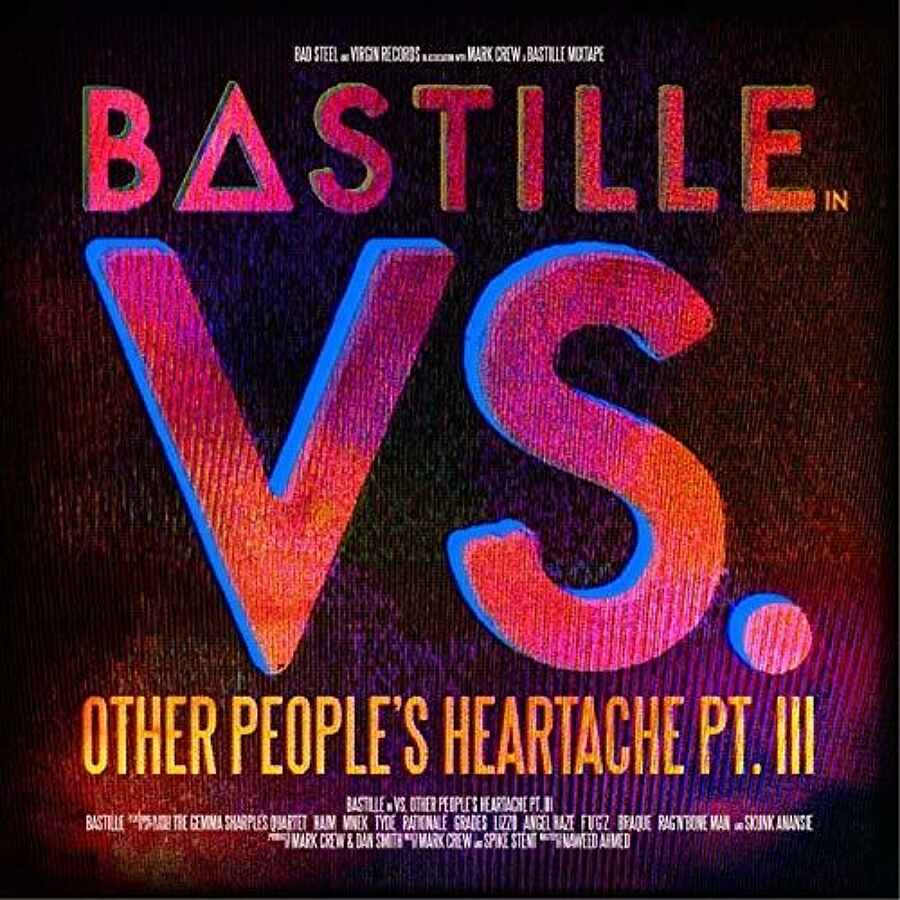 To most, Bastille are the band with the massive debut album. Actually, the talent of Dan Smith and co. goes much deeper. Before said full length came a couple of mixtapes, packed with covers and collaborations. They're arguably amongst the band's best work. 'Vs. (Other People's Heartache Pt.III)' is another high water mark.
This time it's all original material, with even bigger names on board. Haim bring their west coast sheen to 'Bite Down', MNEK revolutionises 'bad_news', but it's Lizzo's cameo on 'Torn Apart, Pt.II' that steals the show. 30 seconds of pure brilliance to grace any release.