Best of 2014:
The DIY List 2014: Hozier reflects on a breakthrough year
Andrew Hozier-Byrn​e's life completely changed in a chart-bothering 2014.
Hozier features at #86 in The DIY List 2014, our round-up of the artists who defined the past year through albums, unforgettable shows and the unexpected. Excerpts from this conversation are taken from an interview in the June 2014 issue of DIY.
Whirlwind success isn't a rarity. One casual Youtube upload can result in a year's worth of attention, spiralling out of control. Andrew Hozier-Byrne's story isn't one of total coincidence. When 'Take Me To Church' emerged quietly and eventually morphed into a giant viral sensation watched by over 2 million people, it was the least that this polite Dublin-based musician deserved.
After years of writing, the track arrived at a good time. It offered the most refined, soul-spliced take of Hozier's to date, and it landed alongside a video that took on prominent issues linking into Russia's new laws against LGBT rights.
As 2014 closes, he's pretty much a global superstar, albeit one quietly going about his business. Here, Hozier-Byrne reflects on the project's beginnings and the moment things began to fall in his favour.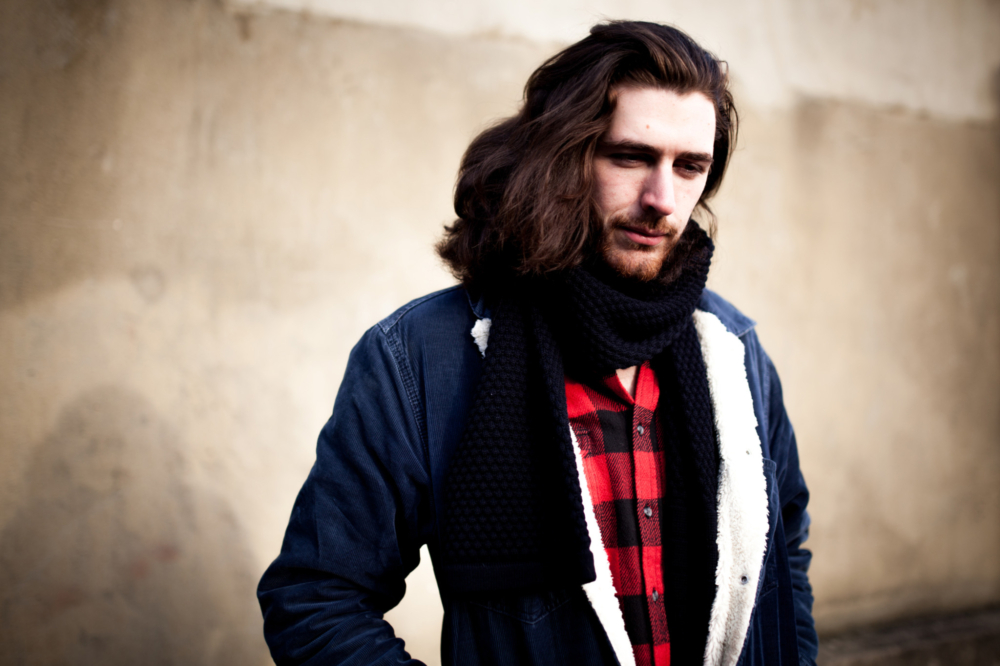 "I try to keep myself at a distance from the songs."
This seems like a project that took off more in the US than anywhere else, it would appear.
It's such a huge place, the US, so it might be localized pockets. It's amazing to get to go over there and play.
How are you keeping stock of things - it's all taking off online.
It's a case of getting the hang of doing live shows. In a weird way. I've got a very good band with me. We have a lot of fun and I enjoy playing live, but it's different. When it moves quickly you've got to move quickly with it. Sometimes it helps when it's moving so fast you don't have time to think about it.
Are you someone who writes constantly?
There's no any which way. Sometimes I'll have a quiet few weeks, or something might just pop out at any particular time. I'm kicking around ideas as much as I can.
Are there any lessons you've taught yourself over the years?
I try to keep myself at a distance from the songs. I wouldn't want to write too closely about myself. Still, they're very personal and of course they're reflections of myself. But I try not to indulge in giving too much of myself away. It's easier to think of it as a character sometimes. But I don't like the idea of indulging one's emotional narcissism a little too much. We all do it, but it helps to keep a distance. I find it freeing in a way with a character. You don't have to judge yourself too much. But if you're personal, it's easy. Articulating it isn't as easy, though. If you wrap it up in a character there's something slightly easier, and you can look at it from a different perspective.
When people ask you about the lyrics then, does it get a bit weird?
Yeah, of course - they're personal experiences. But they wouldn't ever be one thing. It might be about a range of different things.
Do you feel connected to one scene or is it solitary?
It's a bit more solitary. Maybe it's my own fault but I never lived in Dublin city, I always lived in the countryside. All the music was made there, I wouldn't gig as much when I was developing. There is musicians I feel very close to, but they wouldn't been more jazz players at the time. Little Green Cars are close friends of mine. But genre-wise there's not so much of a scene - not much anyway.

Get your copy of the latest issue