Best of 2014:
The DIY List 2014: This year's comeback Kings and Queens
From Jamie T to Outkast, Kyle MacNeill considers the 2014 reunions worth remembering, and those that are best forgotten.
Excluding the catty Twitter rebuttals perpetrated by Azealia Banks and the like, there are two main types of comebacks in music. The first is a return from a long period of inactivity, usually coming from an enigmatic band that hope to reignite interest in their music through a new release. The downside is, of course, leaving the hiatus too long could render a new record about as irrelevant as a shoe horn; the kind of archaic thing that you'd see lying on your Nan's dressing table next to perm curlers and a copy of Crotchet World.
The second type of comeback is the notorious reunion; where a disbanded group decide to give it another shot, which is certainly never fuelled by a dodgy offshore investment / lack of funds (OK, it is at least some of the time). Cynicism aside, comebacks can often be bloody fantastic for both band and fans, with the optimum formula being like something from a insomniac-curing economics lecture; high demand and a recently low supply of new music. Both of these categories exclude 2014's most memorable comeback - that of S Club 7. Because let's face it, Paul's 'The David Brent Dance' is in a world of its own.
Here's a look and critical glance at some of the year's most important comebacks:
OUTKAST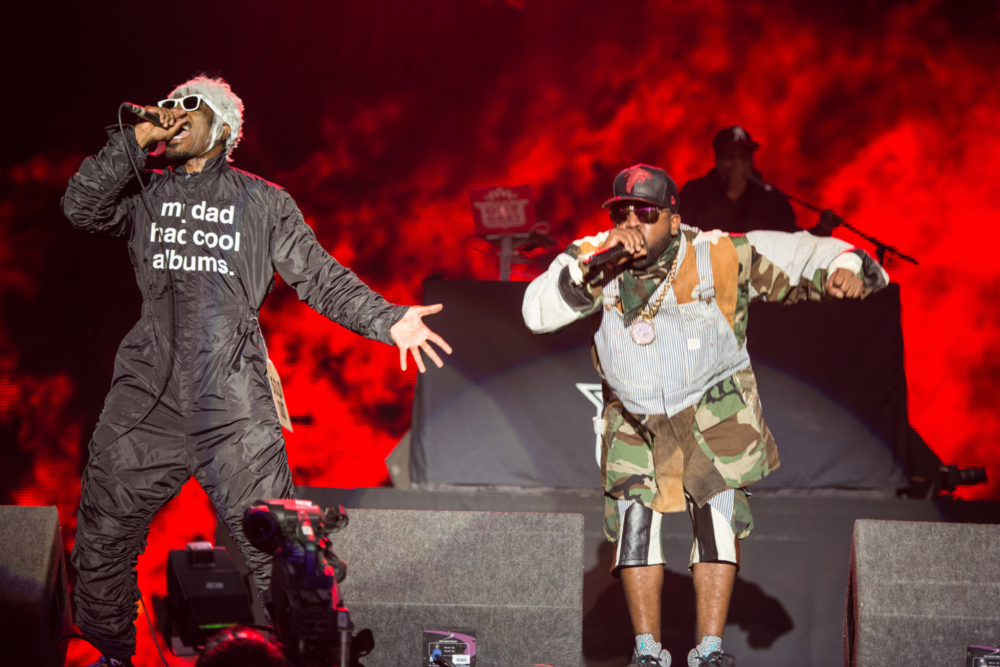 Although it's been a whopping eleven years since Outkast released the illegally good 'Hey Ya', it's a universal truth that people still cannot resist shaking it like a Polaroid picture; even if the simile in question is based on something so old that it has become obsolete and then back in vogue since the single came out. Regardless, the setting of their comeback was only a bloody slot at Coachella, following feverish rumours in November of last year. Unfortunately, however, the reunion was slightly tainted by several issues. The performance was critiqued for its weak sound, average production and a lack of energy on the stage. Although the rest of 2014 saw a massive worldwide tour for them, the doubts were exacerbated by Andre 3000's recent comments, that essentially show that he wasn't all too stoked for the comeback. Sorry Outkast (and Ms. Jackson), but it could've gone a bit better.
THE LIBERTINES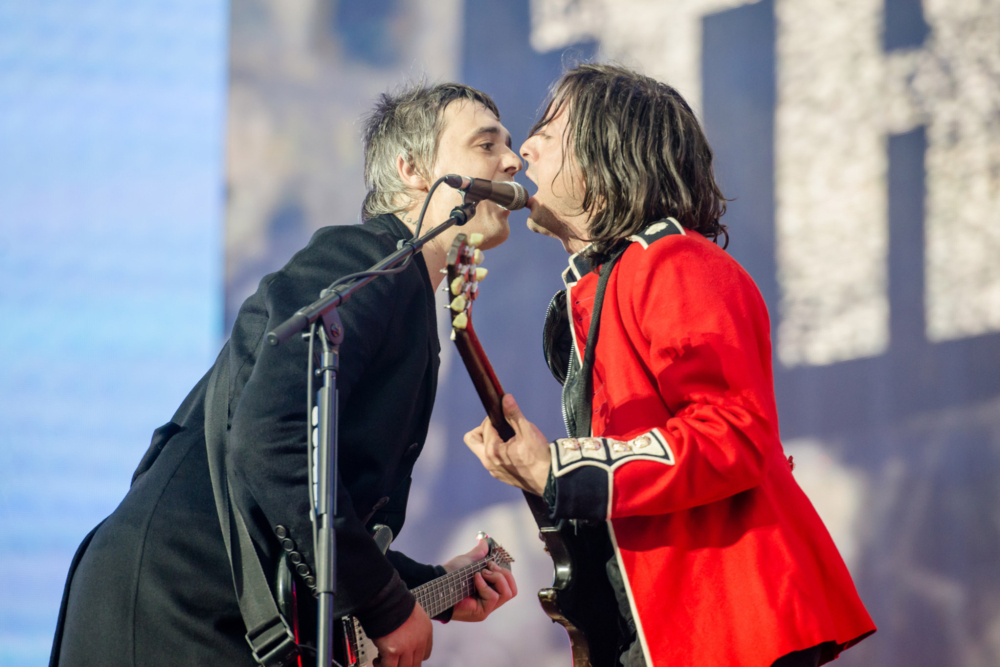 Glen's Vodka and Asda Cola, ripped jeans and beat-up boots, Pete and Carl; there's a bunch of rugged combos in life that are marriages made in heaven/hell. Thankfully, the frontmen of the Libertines decided to renew their musical vows and reform to headline the British Summer Time festival. Considering the main stage was predominantly some sort of migraine of 2007 indie (The Enemy, The Twang, The View etc) they would have been bloody brilliant regardless; but, lad-rock headaches aside, they managed to bag a deserved Headliner of the Year at the UK Festival Awards. The only caveat to a cracking performance were some absolute dullards (cough – Enemy fans – cough) who thought it would be a rib-tickling idea to climb the scaffolding, leading to several pauses and a rather un rock 'n' roll stage backdrop of 'PLEASE CLIMB DOWN'. Thankfully, all mishaps were redeemed by blistering performances at Ally Pally that were so damn sweaty they made Mark on last week's Apprentice look like a Right Guard model.
LA ROUX
With a great new quiff comes great responsibility; or so it did for synth-pop wizard Elly Jackson, who returned to the music scene after an all-too-long five year hiatus. This time, La Roux were leaner and meaner – in fact, it was only Jackson as Ben Langmaid left – and she produced a sun-kissed tropical-inspired banger of a record that was glossier than a freshly printed copy of Vogue. Interestingly, she has been adamant in saying that it isn't a 'comeback'; though, in the sense that she's been almost completely reclusive for five years, it at least seems like one. Although the record was brimming with more chorus pedals than there are in Nile Rodgers' car, being ridiculous amounts of fun, it was slightly tainted by poor radio play and not a brilliant amount of sales. Either way, it's the perfect soundtrack for a summer departed.
JAMIE T
Across the indie scene, for five gruelling years, 'Knock Knock / Who's there? / Not Jamie T / …' was the sick joke that embodied the Londoner's fiercely tragic absence. Luckily, he returned with 'Carry On The Grudge', a comeback album that revelled in its own riskiness; there was a ton of ballads mixed in with the traditional cockney-ska bangers, from the pensive 'Mary Lee' to the stripped-back 'The Prophet'. Luckily, the risk – and a handful of massive live dates – paid off, making him join the league of Comeback Kings & Queens.
APHEX TWIN
Press release? Dull. Social media? So 2013. Blimp over London? Now that is a press stunt and a half to announce a comeback album, as deployed by electro-pop madman Aphex Twin to promote his first album since 2001. It was made even better considering it was used in conjunction with stencils on the streets of Manhattan and the eBay sale of a jerk-sauce Aphex Twin logo etched onto a plate found in a London Thai restaurant. More traditional – at least to Richard D James himself – are the song titles of 'Syro'; have a go at not choking on 'CIRCLONT14 [152.97]' (shrymoming mix) or dropping 'syro u473t8+e [141.98]' (piezoluminescence mix) into a conversation at the watercooler. Tongue-twisting titles tossed to the side, a smattering of five star reviews and general critical worship made it pass as a comeback album with flying colours.
SLOWDIVE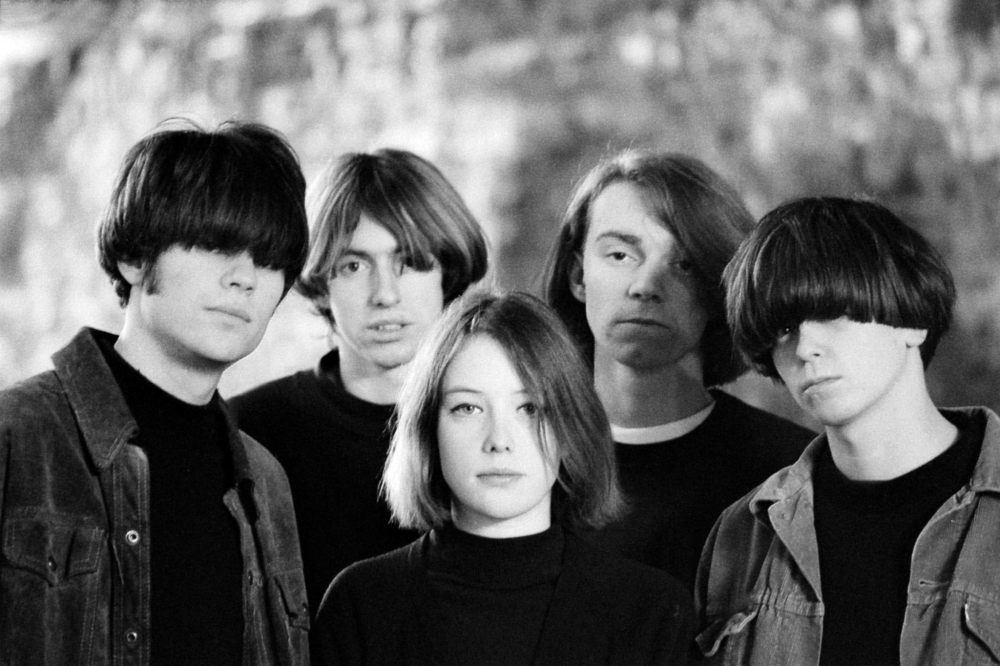 Nobody stared at their loafers as well as Slowdive did in the 90s. They epitomised shoegazing with their ethereal guitar music that could do with a panic button 'cos it's so bloody easy to get lost in. Delighting fans across the globe, they announced they'd be reforming in January to play Primavera Sound before later confirming a date at Village Underground in May, which got some pretty stellar reviews. Even a new album is looking pretty likely, which is bloody exciting if they stop gawking at their shoes and get a metaphorical move on.

Get your copy of the latest issue