Best of 2014:
Mistaken for giants: The National, from small-time heroes to superstars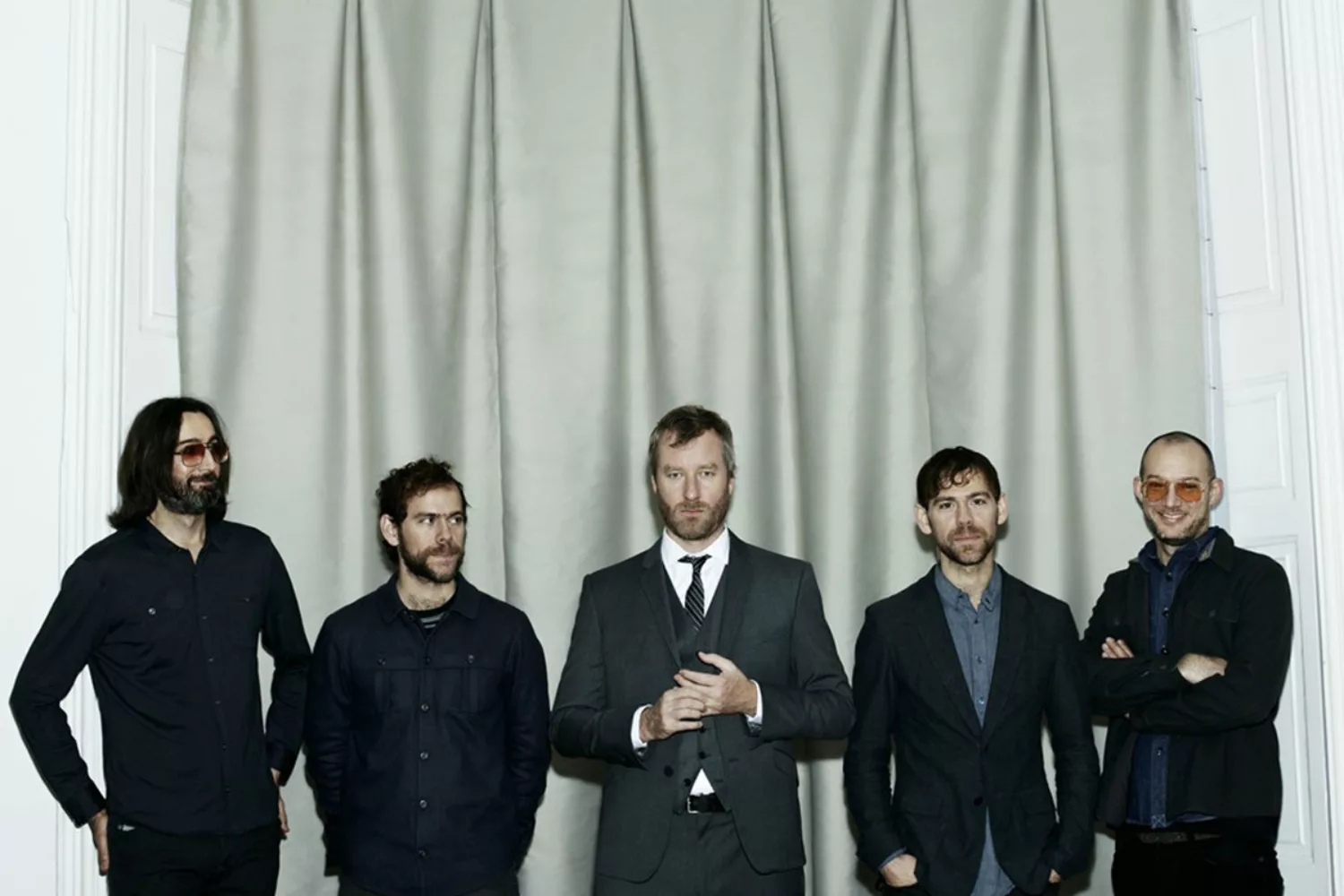 As the world's most downtrodden band finally hit the jackpot, DIY looks back on their career so far.
The National are at #42 in The DIY List 2014, a look back at the year's best albums, one-off shows, festival performances and achievements outside of the norm.
Make no mistake: Headlining the O2 Arena isn't the final stepping stone for The National, a band who at one point threatened to discontinue, recognition seemed so far away. As hype acts of the mid-'00s took flight and sold out arenas, Matt Berninger's crew took a different course, one fraught with frustration and, ultimately, huge success.
Over the years they've added variation to their staple sound, but they've rarely flung far from an original, downtrodden nature that sealed breakthrough 'Alligator' and hasn't bothered leaving since. The National still pen songs for sad times, although with last year's 'Trouble Will Find Me', they seemed even more at ease with their solemn state, often poking fun at the emotional wrench that tugs at every song.
Below, we run through highlights from over the years. Everyone will have their favourite National song - no doubt there are hundreds of heated debates separating several choices. But the five tracks selected aim to show how this remarkable band broke big by sticking to their trusty formula.
Listen to the 'Mistaken for Giants: The National' playlist on Spotify.
Daughters of the Soho Riots
'Alligator' isn't an inaccessible beast, but there's enough bite to ward off any casual passer-by, with the exception of this: A peaceful, easy-to-approach anthem, arguably the band's most successful attempt (at the time) to compress their emotions into something finite and fleetingly beautiful.
I Need My Girl
Step into 2013, and the simple guitar, sweeping lyrics combination of '… Soho Riots' continues. There's a running thread across four records, but The National's ability to pen simple, affecting songs couldn't be more secure.
Bloodbuzz Ohio
Unashamedly huge, no matter how many stadiums The National eventually conquer, this'll always be a rallying call. Festivals beckoned as soon as they came out, a mid-afternoon / sunset / swansong for any occasion.
Mistaken For Strangers
2007's 'Boxer' probably contains more instantly memorable lines than any other record in the band's catalogue, from "put a little something in our lemonade" onwards. "Showered and blue-blazered, fill yourself with quarters" is the ultimate Berninger lyric, middle class and oh-so-apathetic, a shell of a human being backed by the band's terrifying swarm of guitars.
Mr. November
Since appropriated as the ultimate political storm anthem, 'Mr. November' is the blueprint for fizzing, fierce bursts that cropped up in subsequent records. Like 'Mistaken For Strangers', there's an added verve to proceedings, a ferocity that's been almost impossible to match ever since. Appropriate, given 'Alligator' was made right when the band were almost at the end of their wits.
Listen to the 'Mistaken for Giants: The National' playlist on Spotify.

Get your copy of the latest issue