Best of 2014:
The DIY List 2014: Artist picks
Alvvays, East India Youth, First Aid Kit and more choose their highlights from the past twelve months.
As the year begins to wind down, a handful (tiny fraction) of musicians get to take a break from touring and making records for family time / a two week-long booze cruise. Plenty commit themselves to body-conquering New Years Eve party sets and whatever else the end of year schedule demands, but others find time to reflect on the things that helped shape their 2014.
Alongside The DIY List - our rundown of the 100 acts who defined the year thanks to great albums, hilarious tweets, unforgettable shows - we've asked some of our favourite acts to look back on their year.
Below, the likes of East India Youth, Temples and Alvvays reflect on records, television shows and strange happenings that occurred in 2014. Some - like Demob Happy - took the licence to create a more imaginative end of year impression.
For everything end of year, head to The DIY List hub. See below for 2014's artist picks.
Tom Edward James, Temples
Album of the year:
There's been some really good albums in 2014 but 'Morgan Delt' by Morgan Delt is one that's really stuck with us. We play it all the time, every song is really well crafted and it's a fantastic album. Managed to catch one of his first shows at Psych Fest in Austin this year, I really hope he'll play some shows over in the UK in 2015.
TV show we discovered:
Roald Dahl's Tales Of The Unexpected - We don't really watch TV but these are great and really fucking terrifying. Everything about them is just right, the stories and sinister plot, right down down to the theme music and dreadful Anglia TV acting, and theres always a twist, but the way in which its put together is so perfect.
Film of the year:
Jodorowsky's Dune - It's a documentary on the film that never was, and of course eventually ended up with David Lynch directing. Alejandro Jodorowsky is an incredible director, El Topo and Holy Mountain are both great watches, and the potential Dune had with him behind the controls would have been revolutionary. It's an wonderful story about what could have been.
Most surreal moment of 2014:
Our album release - It's strange even to think we have one, it's been a weird and wonderful journey since it was released in February, we had precise aims we wanted to achieve with 'Sun Structures', and we're glad we managed to reach them. We cannot wait to start work on the next one.
Scott Hansen, Tycho
TV show of the year:
Started watching Mad Men this year and finally made it to the latest season. Enjoy the set design almost as much as the story.
Favourite eat:
Cervecería de MateVeza here in San Francisco, a nice little bar / cafe by Dolores Park with great empanadas and mateveza.
Best moment of 2014:
Seeing Tame Impala live at The Fox Theater in Oakland, CA. The last time I saw them here was at The Independent in San Francisco so it was nice to see them scale the production up to a theater and still maintain the energy that made them great in the smaller venues.
Lesson for 2015:
Take time to find balance.
Molly Rankin, Alvvays
Album of the year:
Todd Terje's 'It's Album Time' is a blast - so many electro records feel stiff and sterile but IAT is raw and respirating. We haven't done our techno album homework so the only reference we can pin on it is the mid-fi dance classic Homework. Crafty Norwegian harmony abound.
TV show we discovered:
That's a tie - Nashville and True Detective. T-Bone Burnett is the common musical thread here but Matthew McConaughey and Connie Britton are total giant killers. Woody and Hayden slay too.
Movie of the year:
What did we watch on the plane? Boyhood was good, very ambitious and surprisingly successful. They Came Together is another new classic worthy of the Wain/Showalter/Black screwball canon.
Most surreal moment of 2014:
Annie [Clark] from St. Vincent bought Alec a weed leaf shirt in Birmingham. The tee now resides in our bass drum.
Book of the year:
This Changes Everything by Naomi Klein. People have been saying it's the best enviro tome since Silent Spring and that's not even remotely hyperbolic. Naomi is a new mom and totally lays waste to the people who fully intend on scorching the earth in their pursuit of a dirty buck. If you're looking for some intellectual ammunition to take down our fossilized pseudo-democracy, this is your clip.
2015 prediction:
Upheaval.
Tom Hudson, Pulled Apart By Horses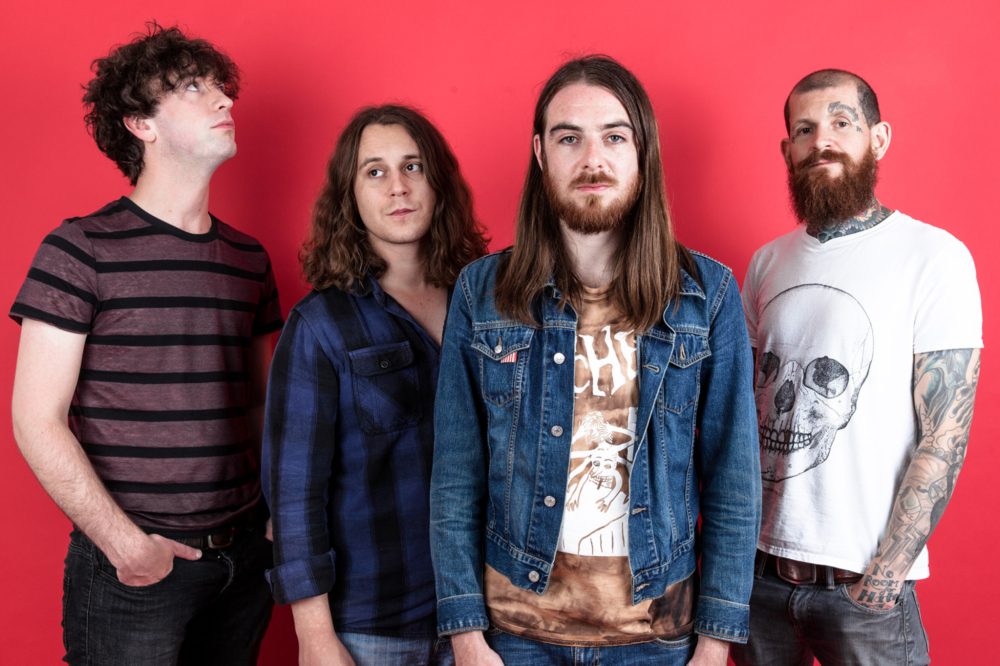 Favourite album:
Ty Segall, 'Manipulator'. I've been a fan of his tripped out, sun soaked garage pop for a while now but didn't expect an album like this. It's 17 songs heavy but it flies by in a moment due to the array of excellent songs and craftsmanship. Probably his poppiest album to date, the production on it is amazing, everything sounds so crisp yet still keeps its edge.
Favourite TV show:
True Detective. I've seen Breaking Bad, I'm up to date on Game Of Thrones, finished the last season of Dexter…. but the TV show that stood out the most for me this year has to be True Detective. It's one of the best things I've seen in a long, long time! The relationship between Woody Harrelson and Matthew McConaughey is amazing, not to mention the slow unravelling story and the gripping tension throughout. It has hints of Silence Of The Lambs, Texas Chainsaw Massacre, Fargo yet is still really original.
Favourite eats:
Fuji Hiro is one of my long standing, favourite places to eat in Leeds. It's a Japanese family run restaurant near the Merrion centre and the food is great, tasty and honest. I'd recommend either the Miso Chicken Ramen, Cha Han or the Chicken Katsu Curry. Kicks the crap out of Wagamamas any day!
Favourite moment of 2014:
My highlight of the year has to be Soundwave festival in Australia. It was ace to go out to Aus for the second time and get stuck into some shows. It was a touring festival (Melbourne, Sydney, Brisbane, Adelaide, etc) so it felt like we'd run away to join some sort of a heavy metal circus or something. A highlight was playing a few small side shows with old touring pals Biffy Clyro. Other highlights include watching KoRn side of stage (seriously), bumping into Jesse [Hughes] from Eagles of Death Metal and having an amazing bike ride all along the coast in Melbourne on a day off!
Lesson for 2015:
My lesson would be to try and start writing some new songs, stay motivated and enjoy every moment as if it's your last!
William Doyle, East India Youth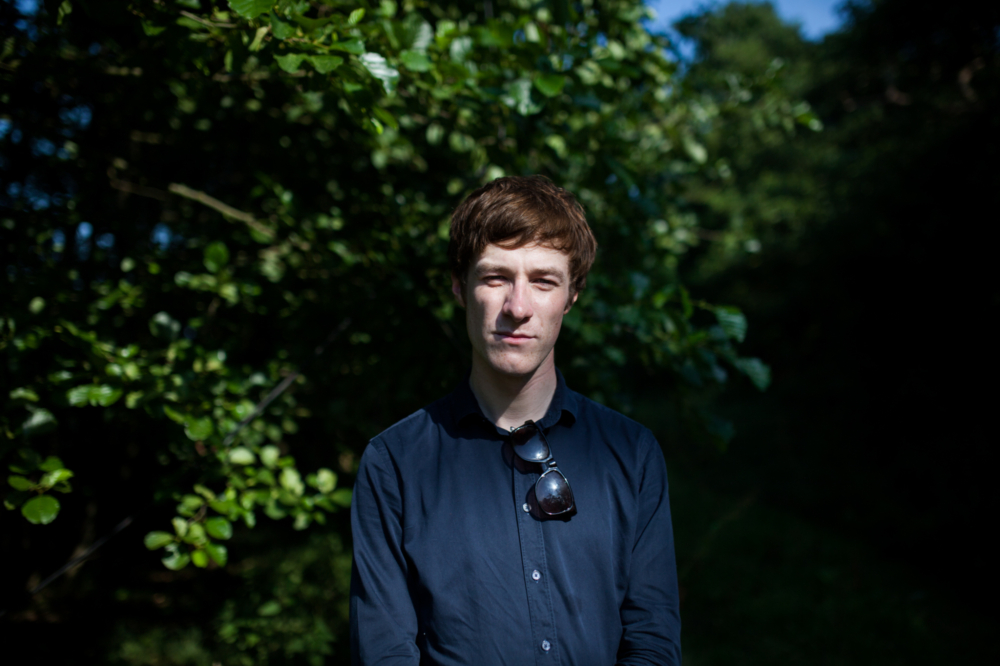 Album:
FKA Twigs, 'LP1'. I haven't listened to an album this obsessively since I was a teenager. It's a very weird pop album. It's very intimate and emotional and it made perfect sense to me when it came out. My proximity to the growing twigs world via the Mercury Prize etc. may have taken away some of the initial mystery and intimacy I find in the record, but it has been incredibly exciting to watch the start of twigs' (hopefully long) career bloom into what it is now, via such a beautiful debut.
TV Show:
True Detective. My TV show game is very poor. I have still not seen 90% of the most recent televisual phenomena of the last 5 or 6 years. I just don't have space in my life for obsessive watching. However, I decided to watch that True Detective show everyone's been banging on about, on a recent flight to the US, and I have to say that is truly brilliant work. The acting, the script, the way it looks, the soundtrack. Brilliant.
Film:
Under The Skin. This is one of the strangest and most beautiful films I can remember seeing. Scarlett Johannson's performance is one of her best, and the way the film looks is mesmerising. It also has the best soundtrack to a film this year, composed by Mica Levi. One of the best British films made in recent memory.
Most Surreal Moment of 2014:
I suppose being nominated for the Mercury Prize pretty much eclipses all other events in terms of surreality. I'll never quite wrap my head around home-producing my debut album and then a couple of years later it being nominated for the prize. A great way to end a great year.
Joel Amey, Wolf Alice
Album:
People must be getting pretty sick of me going on about Merchandise's 'After The End', but it's unquestionably my favourite album this year. With every sweeping epic pop gem they write, such as the crushingly beautiful 'Green Lady' or the almost Replacements-esque 'Telephone', I fall further in love with these ex-hardcore punk turned pop crusaders. Special shout out to bros Superfood whose record is everything I was hoping for and more.
TV:
The TV I discovered this year was 'Over the Garden Wall' on Cartoon Network. An epic cartoon starring Elijah Wood reminiscent of Spiriting Away (lazy example), it shamed the years usual dross program's look even more dire.
Film:
Me, Ellie and Theo went to go see The Babadook in Holloway Cinema which was sick, apart from the Babadook looked too much like the Hitcher from Mighty Boosh to take seriously. Guardians of the Galaxy was dope too.
Moment:
So many surreal moments this year, from all the incredible shows such as Glastonbury and Heaven, all the beautiful people who came to see us on our May tour, the reaction to our EP and even getting signed back in January has all made for a dreamy year. We couldn't be doing this without you legends out there and the support of legends like DIY. Thank you from all of us to all of you and have a Merry Christmas!
Amen Dunes
Album of the year:
Hank Wood and the Hammerheads, 'Stay Home'. I don't listen to a lot of music these days, but this is one band that I've been pretty psyched about. Pretty legit and full on, plus they are more musical and creative than most in the punk/hardcore scene these days in my opinion. Kind of has some kind of SST vibe to me which I always love. Also love what Puce Mary is doing, along with friends' bands, like Iceage, Pharmakon, etc. And I've been loving what Firecracker Recordings puts out.
Book of the year:
The "My Struggle" series. Everyone is super psyched about these books for good reason. Clean, perfect, emotional novels. Muy bien.
Lesson for 2015:
Take it easy and email/internet less, fool.
Favourite eat:
I'm living in Lisbon now so basically every meal rules, but the specific meal that ruled recently was a few weeks ago on a night off in Paris (I like to cruise around solo on days off) I had an amazing meal in a (seemingly) random cafe. Veal and simple vegetables, but somehow the French manage to inject the simplest meals with flavor of cosmic color and proportion. So damn good. Oh. and croissants every time we roll through next to Louise's house on Rue Victor Hugo.
Best moment of 2014:
There were lots. So grateful to all the people who came to see us this year. 95 shows, I think it was. But the highlights were definitely both Berlin shows, Paris in May, homecoming in NY for CMJ, the drugged out zone in Austin this summer, Portland, and ZDB in Lisbon in October.
Eagulls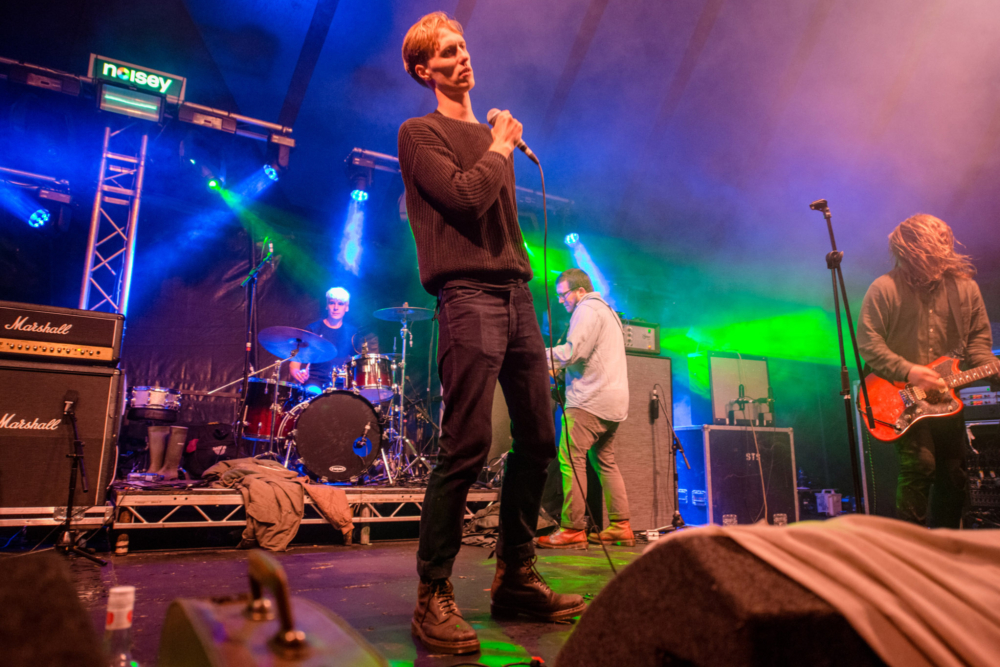 Album of the Year:
Protomartyr, 'Under Color of Official Right'. We've never been to Detroit in the US, but this album makes you feel like it, but also feels relatable enough that you can adjust it to your own environment. Dreamy melodies, untouchable drums and honest lyrics, it sounds both harsh and calm at the same time.
Film of the Year:
As we've been away touring a lot this year, looking through lists of films released in 2014 it looks like there's a lot we've missed. I think the last film we all watched at the cinema together was Nick Cave's 20,000 Days on Earth. A grand insight and mix between drama and reality. Nick Cave's music gets played a lot in our house and in the van, as does Rowland S Howard's, so it was a bit disappointing that not too much of his contribution was mentioned in the film, but other than that it was good to see Cave on the screen rather than just listening to him.
Most Surreal Moment:
There's been too many to think of on the spot. We played a show in Italy at the start of the year, the support band were sort of 'Punch & Judy' themed. Puppets, booth, satin curtains the lot. It slowly transformed from a weird, guitar accompanied pantomime, to what sounded like The Flaming Lips inspired musical.
Matt Marcantonio, Demob Happy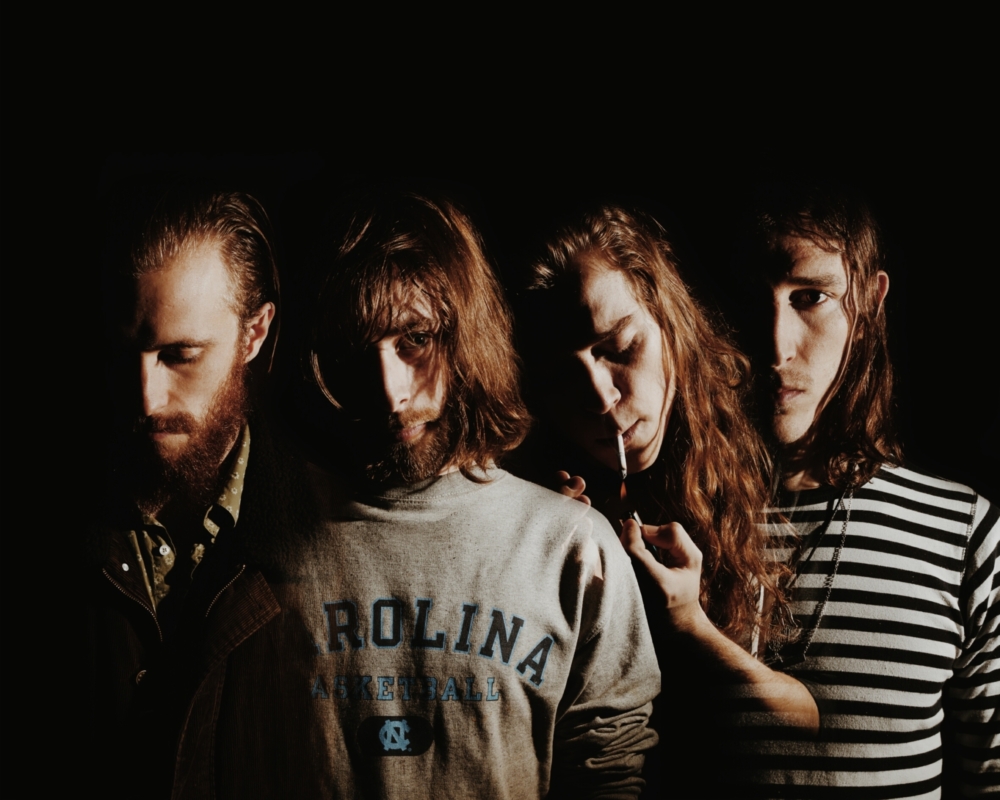 Best Animal - Dog:
We all really want a dog to take on tour to give us a sense of purpose and remind us of home, but the RSPCA said it would be cruel to take him away for months at a time and live life on the road because, in comparison, his everyday dog life would be too shit and he'd fall into a deep depression.
Best UK Festival - Black Friday London:
This festival totally rocked. We absolutely killed it this year. The crowd was nuts, people were literally clawing at each other to get to the front. Bestival, Reading, Leeds and Glasto just don't cut it anymore. It's not about the music, it's about fighting for a sweet new plasma. Such great vibes. Long may it continue.
Best Bigfoot Sighting - Adam Bird, Yellowham Hill, Dorset:
It's pretty shaky and it's only audio but I think it's the best progress we've made this year into solving the mounting enigma of the British Bigfoot
Best Vehicle - LDV Convoy:
It's our van model and it's reliable and sturdy. Though built in 2003, 2014 has really seen it come into its own. We're going to paint her and fix the rust problem soon, so 2015 holds good things for the demobile.
Best Moment - That Best Day Ever:
You know, when you wake up and you turn your pillow around, and it's nice and cold and unbelievably comfortable, and then you go back to sleep for hours and hours, then get fired from your job, because you're shit at what you do and on you're on your final warning.
First Aid Kit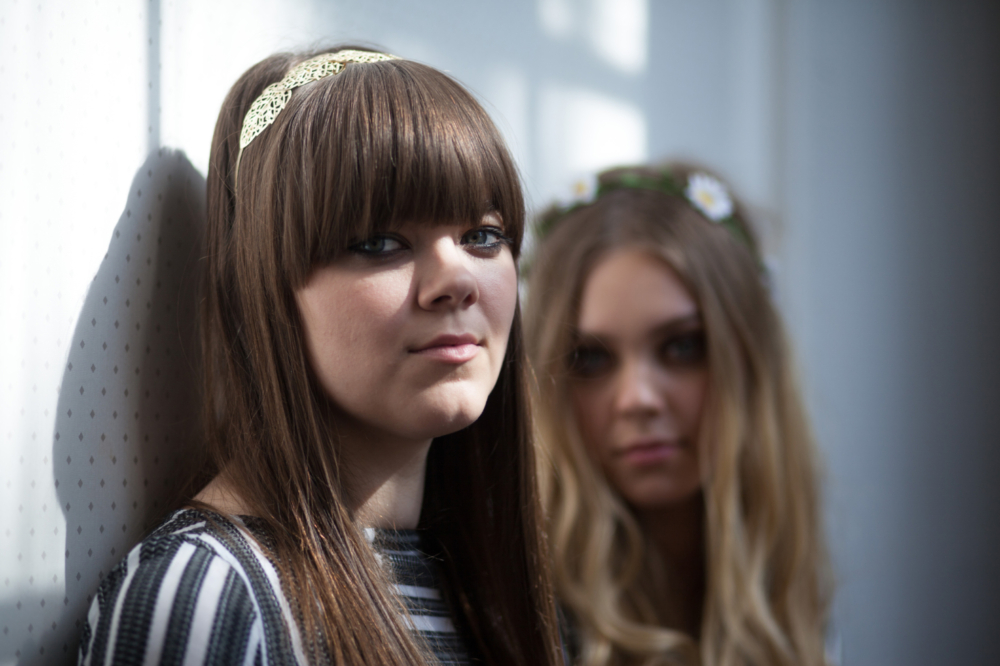 Album of the year:
'Small Town Heroes' by Hurray For The Riff Raff. It's truly a shame it took us so long to find this band, but once we did we were hooked. Their music feels timeless but still completely modern. Alynda Lee Segarra's voice is truly unique. A very inspiring album. Best TV show: Party Down was not on air this year but in 2009, yet for some crazy reason we only found it recently. It's an underrated show. It's hilarious. The show follows a group of actors and writers who have to work as caterers while they try to make it in Hollywood.
Film of the year:
Boyhood. I (Klara) first read about this film on IMDB, it must have been five years ago. Back then it was just known as the "untitled Richard Linklater project" and I remembered thinking how excited I was to see it, but also how long I had to wait to get to do so. Richard Linklater is one of our all time favorite directors, the Before Sunrise trilogy has been amongst our favorite films for years. I immediately loved the idea of the film and the boldness of it; to shoot a film for twelve years with the same cast and watching this one boy grow up. The end result is incredible. It's a subtle, beautiful film. It's crazy to see time pass right in front of your eyes, it makes you very aware of how fast it slips away from you. The days are long but they years are short, ey?
Most surreal moment of 2014:
Playing at The Royal Albert Hall was the most surreal moment for us in 2014 for sure! When we met our booking agent back in 2009 she said that in five years we would play a sold-out show at Royal Albert Hall. We thought she was crazy. We never thought it would ever happen but there we were, in this gorgeous legendary venue. We were extremely nervous but the show felt surprisingly intimate for such a humungous room. We had a lot of of our family in Sweden fly to London for the show, so it was like a big family gathering. It was a special night we shall never forget. A true highlight of our career.
And everything else:
We've been enjoying the new EP from The Staves, produced by Justin Vernon (!) and recorded in Eau Claire, Wisconsin. We feel a connection to them as they're also sisters and harmonies is their thang. We've had the pleasure to get to know them a bit and perform with them (we did a Fleet Foxes song!) and they are the sweetest. It's so interesting to hear their sound develop. We can't wait to listen to their next record to be released next year, it's bound to be excellent.
- This amazing lady called Samantha Crain has opened for us during our latest UK tour. She opened for us back in 2010 on our first ever US tour so we go way back. Sam is truly one of the best songwriters we know and an incredible live performer. Plus her stage banter is hilarious. We've noticed the crowds have been completely spellbound by her show our entire tour. If you get the chance to go see her live or listen to her records please do so, NOW!
- GeoMaster is an app that works as a game of geography. It's very simple, you just point out where countries and cities in the world are on a map. Highly addictive! We've got all the US states and major cities down, still need to work on Asia and Africa though. We highly recommend this app to anyone. It's kept us entertained the entire year and it's taught us a lot, too.

Get your copy of the latest issue