Best of 2014:
The DIY List 2014: Darkside, never confronting the end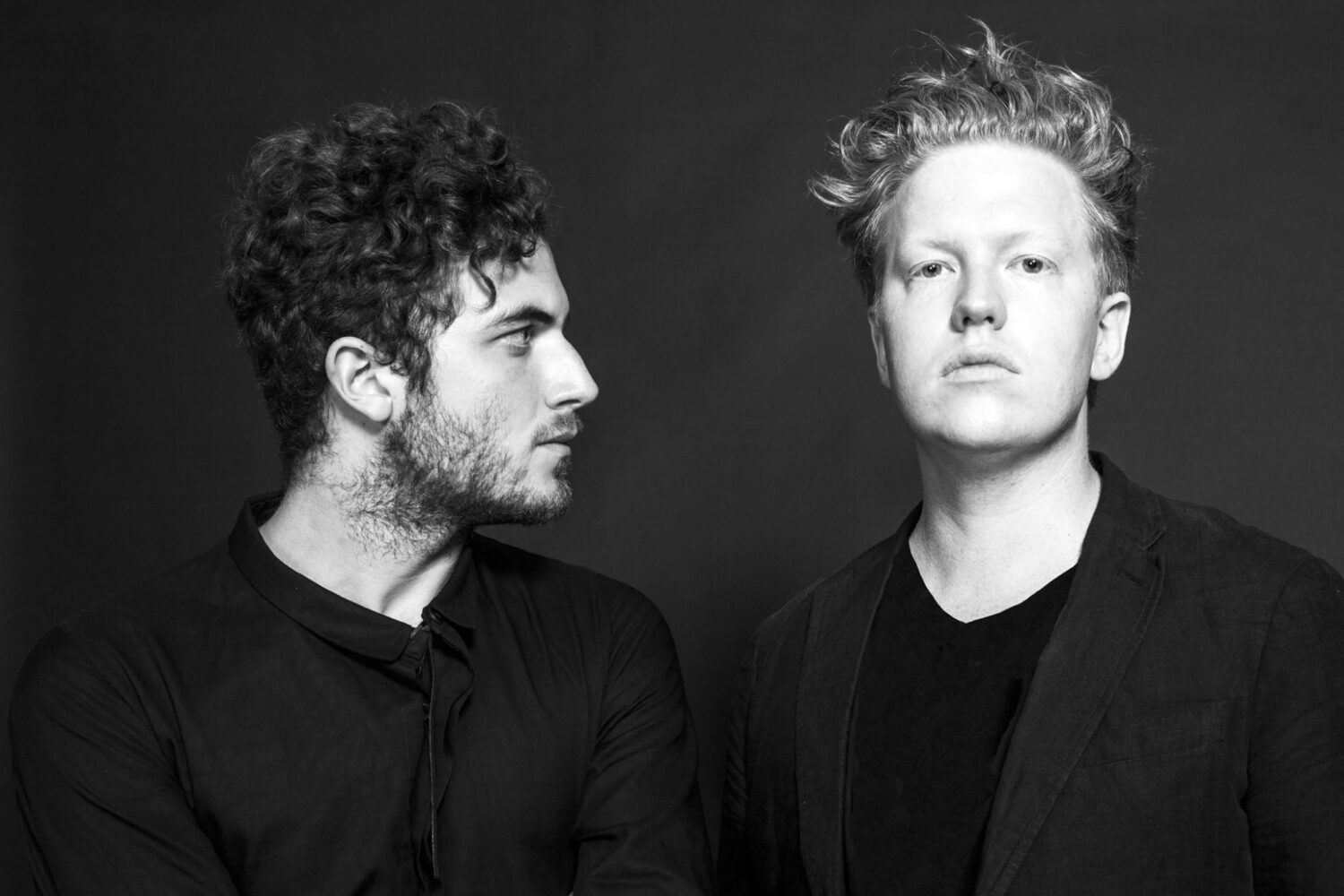 Dave Harrington looks back on the triumph of 2013's 'Psychic' in conversation with David Zammitt.
Darkside feature at #56 in The DIY List 2014, a look back at the year's best albums, one-off shows, festival performances and achievements outside of the norm. This interview was originally published on DIY this March.
Considering the music he makes with co-conspirator Nicolas Jaar is anchored in some of the most hauntingly otherworldly atmospherics since Roger Waters and David Gilmour fell back down to earth, Dave Harrington is the sunniest conversation you'll have in some time. Asked how he's feeling, he responds with a stream of positivity. "I'm feeling pretty good here in Paris. It's nice to be in Paris sometimes, isn't it? We're playing tonight so you're catching me in the most glorious part of my day which is right before soundcheck when I can chill out and I haven't had to think about anything and I've already showered. This is my special time so I'm feeling great." It's hard not to be swayed by his infectiousness.
Darkside's debut LP 'Psychic' was one of 2013's standouts. An absorbing jigsaw of prog, funk, electronica and blues, its sci-fi soundscapes somehow sounded at once classic and yet singularly fresh. The rich space age textures forcefully dislocate the listener from anything resembling current time and space but their songs are also, crucially, rooted in grooves and hooks that are intrinsically tethered to modern pop.
Wall-to-wall critical acclaim has followed, but the fact that people even gave the album the time of day has Harrington in raptures. "Ultimately it is nothing but a blessing and I'm not one of these people who thinks I'm above critics – you can't help but be affected by it – but for me the thing that's been the most surprising is just that people have been listening. Not to say that the critics don't matter but to me, my feeling about music, full-stop, is that you can't ask people to like what you do but you can ask people to listen to it." Every single sentence seems to find him teetering on the edge of a fit of laughter but when he manages to compose himself his gratefulness is obvious. "So I feel like this has been a special year because when you put out a record the biggest thing you're saying is, 'Please listen to this'. Knowing that there are people out there that are listening is what is truly special."
"We work with instinct. There was never a moment where we sat down and decided that the record would have this balance."
— Dave Harrington
And listen they have. When himself and Jaar organised a listening party at a warehouse on the Lower East Side they ended up having to put on a second session due to overwhelming demand. Nothing, however, was taken for granted. "I remember we were rehearsing in Greenpoint, Brooklyn. It was a beautiful day and we were sitting on the roof. We had just announced the thing and in my mind I was like, 'No-one's gonna come to this and it's going to be so embarrassing.' I started texting my friends asking them to come. And then we show up and there's a line around the block! So what do I know?" When the drums kicked in five minutes into opener - and 12-minute epic - 'Golden Arrow', the audience went crazy and Psychic's creators could finally enjoy themselves.
Jaar has described Darkside's 'Psychic' a holistic landscape rather than a collection of songs. Their work to date, however, is also punctuated by alluring funk and future jazz structures. On the perfect ratio achieved on 'Psychic', though, Harrington is circumspect, casting it as a spontaneous process. "We work with instinct. There was never a moment where we sat down and decided that the record would have this balance. It's the sound of me and Nico in various rooms experimenting with each other." It must be even nicer for people to have connected with it given how natural and organic its conception has been. "You know, it really is and I can't speak to why that has happened but we've been so lucky that people are feeling the record. The only thing I can hope for – and that we aspire to – is that we make honest music. Very simply, it's the sounds that I like and the sounds that Nico likes and we put 'em together. We're being genuine. We're learning how to become songwriters. I was a jazz musician and Nico's an electronic musician."
Perhaps now the music press will refrain from referring to the multi-instrumentalist as 'guitarist Dave Harrington'. "I guess now it's not funny to me anymore but for a while it was amusing." He laughs. "I never played guitar in a band until I started working with Nico!"