Best of 2014:
The DIY List 2014: Sky Ferreira breaks free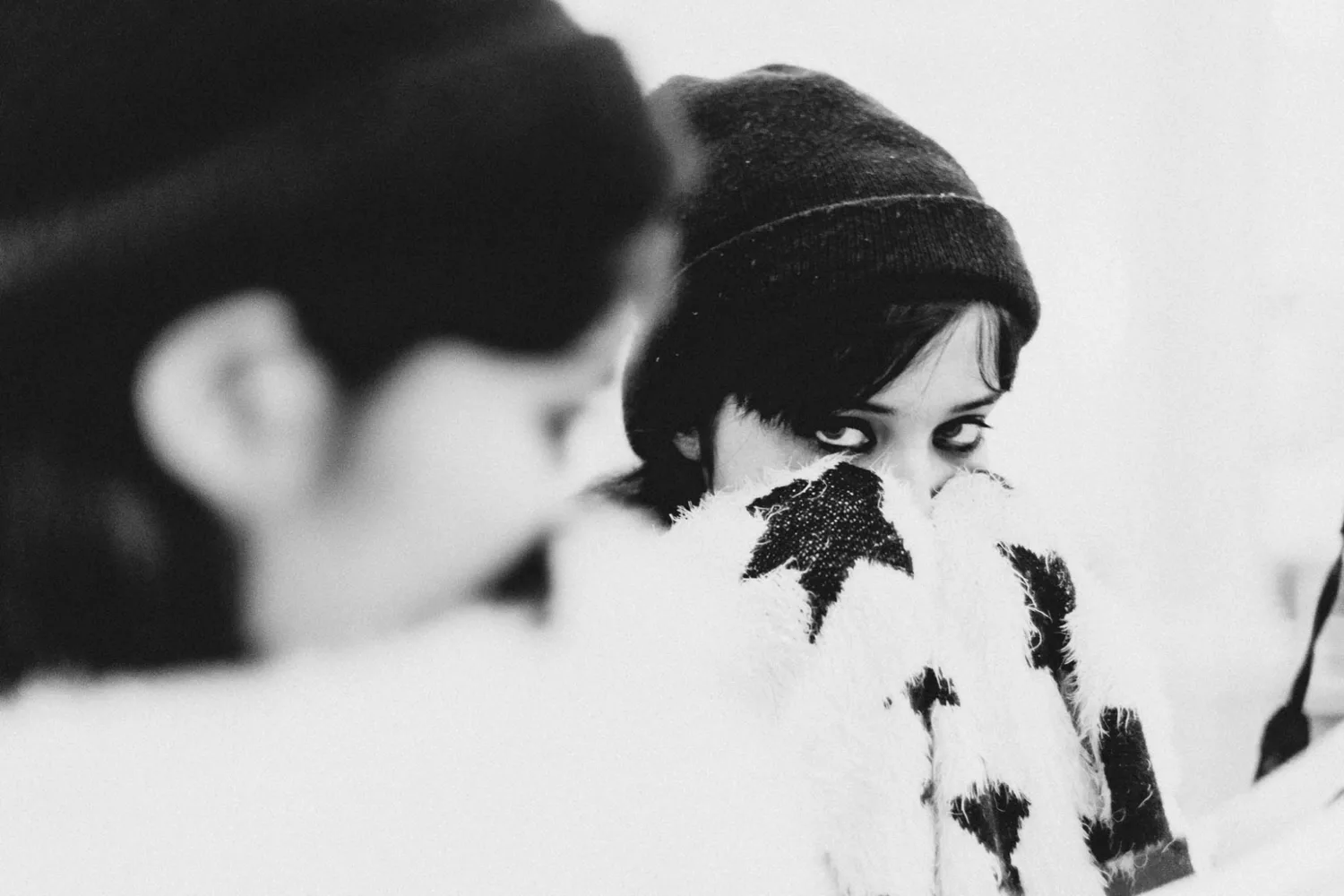 Sky Ferreira's debut album saw an artist bloom. Now she's doing things her way.
Sky Ferreira features at #38 in The DIY List 2014, a look back at the year's best albums, one-off shows, festival performances and achievements outside of the norm. This interview was originally published on DIY back in April 2014.
Already a "walking wreck", Sky Ferreira is tired out of her mind trying to get backstage at a London headline show. Jetlag sets in like the devil itself. Is it a sign? It is, actually. Fans have weaseled their way past security and for some reason they've brought with them giant white placards with words like 'Emojanelle' that carry absolutely no meaning. Except one. 'Quiche'. This one means something, to Sky at least. She picks it out and has her photo taken.
'Quiche' is a term used in Chris Lilley's Ja'mie: Private School Girl television series, the follow up to Summer Heights High. According to Ja'mie King - the show's lead character, an atrocious private school girl - its exact definition is "hot - a step above hot." With Sky's reputation rocketing, it seems appropriate to pick this one out. Forget "So hot right now", Sky Ferreira is "So quiche right now."
"I thought that they'd at least give me the signs to keep," she says afterwards. "Chris Lilley liked it, that's all that matters," she continues, before picking out individuals who could safely be described as 'Quiche'. She chooses mysterious producer Burial. A "cool selfie" shared early this year is the reason. In it, the stony-eyed enigma shows himself to the world for the first time. "I wouldn't do this, this is fucked up, but I wonder if someone's used it for a Grindr profile picture. I did not know Burial was going to look like that. I always thought he'd end up looking dweeby."
"I wasn't a meme, ever. I wasn't like Kreayshawn or something."
If Burial enjoyed anonymity up to now, Sky's career is the complete opposite. Signed at fifteen and given all kinds of looks and musical styles, eventually she gave up being told what to do. That's how she ended up here, as a modern, no-bullshit star without parallel. Three weeks in 2013 made it happen. Out came a record bottled up for far too long. The demand for a full-length was like a thousand knocks that get louder and louder until there's just one great big decibel-breaking noise. That's how Sky's head felt before 'Night Time, My Time' came out. But then it happened.
"It showed I was more than a lot of people thought I was," she says. Her label didn't so much cave in as simply accept that yes, this had to come out at some point. The end result showed the real Sky. For an artist that's been pulled this way and the other, the record was unbelievably straight-down-the-line. An exciting pop album, it channelled punk, krautrock and half a decade's worth of frustration knocking everyone for six. Sky proved that "I actually do make music." That might sound morbidly funny in its ridiculousness - that someone who's been doing this for years isn't being treated entirely seriously - but it's true. Some chose not to see her as a musician. She'd always been a sensation, but she'd never been judged in her own territory. "I'm not some internet fluke or a meme," she states. "I mean - I wasn't a meme, ever. I wasn't like Kreayshawn or something. But I showed that I wasn't someone who got lucky with one song."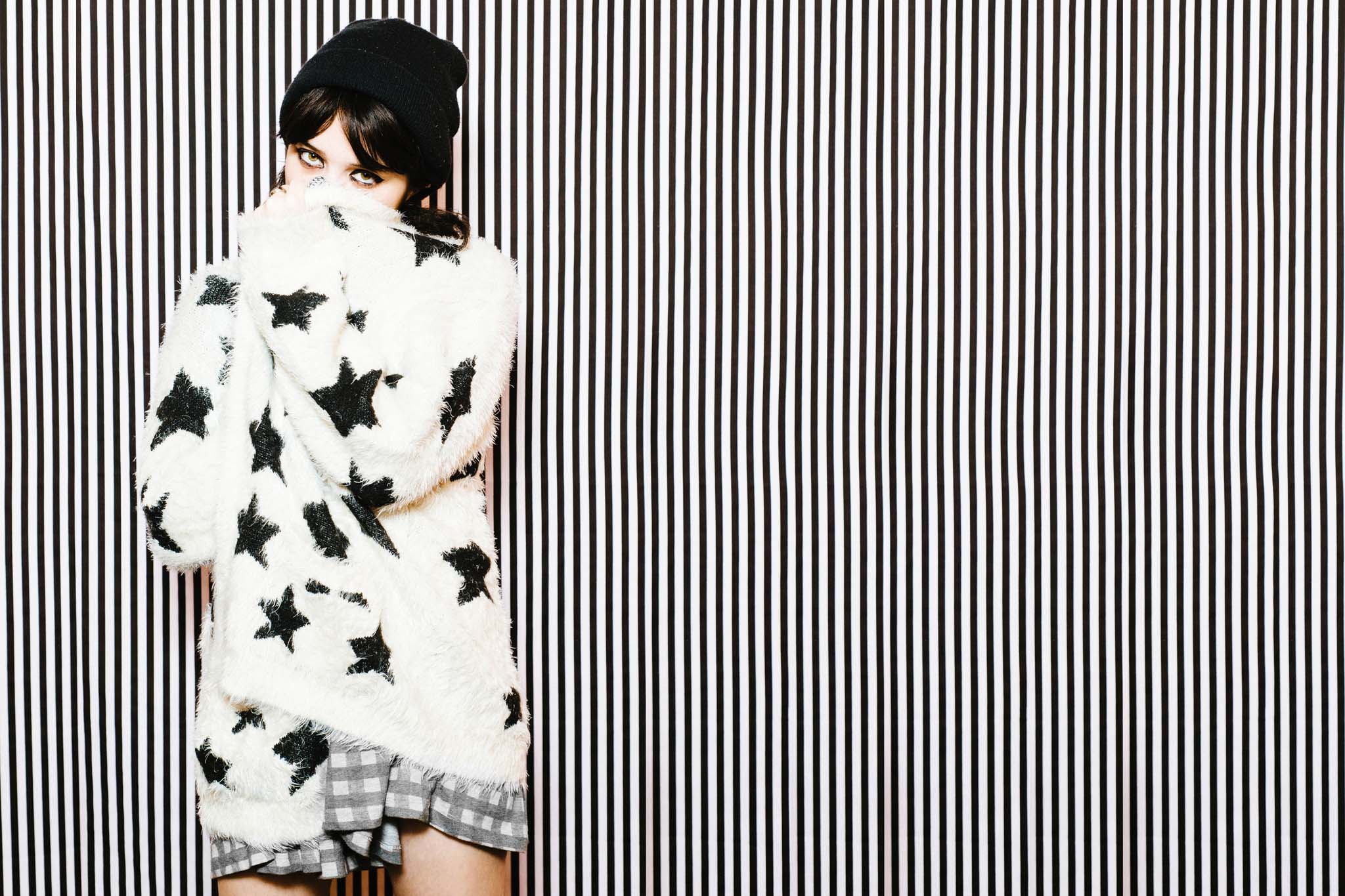 'Night Time, My Time' packs twelve of the sharpest, gut-twisting thrill seekers imaginable. Luck doesn't come into the equation. Song titles appear like jolts to the head, knuckles out. Most of them are statements: 'Nobody Asked Me (If I Was Okay)'; 'I Will'; 'I Blame Myself'; 'You're Not the One'. It couldn't be more assured if it was sung out through a giant megaphone on every city street.
It's easy to link the songs to the past, present and future Sky Ferreira. "I blame myself for my reputation" is the standout lyric. "Every day people tell me something else that I know" is up there too. Maybe people are looking into it too much, though. "The press… they acted like each song was influenced by something that took place publicly, or something they think that happened but actually didn't," she claims. "They're analysing it that way, which I thought was weird - people over think stuff sometimes."
"Music's always been a choice, but then actually, it wasn't. It was more an instinct for me," she says. Despite setbacks, she kept on going, not out of a grand five-year-plan or a resolute sense of self, but because "there was no other option." 'Night Time, My Time' was something of a last resort. It now looks like the beginning of a whole new chapter of a much bigger book.
Songs on the debut were formed in her head at least a year before she eventually went into the studio with Ariel Rechtshaid and Justin Raisen. "I knew where I was going - I wanted to make a pop record that was more thought out music and direction wise than what I hear lately. Not only would the lyrics be honest, but it was also honest in being something that I would actually wanna listen to. Whether it's me or not.
"I kind of just realised that when I don't think about it too much, I get the best stuff done."
Excerpts of this interview are taken from a piece in April 2014. Follow everything on The DIY List 2014 here.

Get your copy of the latest issue