Best of 2014:
The DIY List 2014: The War on Drugs' staggering breakthrough year
Adam Granduciel's always been surprised by success, none more so than in 2014.
The War On Drugs feature at #11 in The DIY List 2014, a look back at the year's best albums, one-off shows, festival performances and achievements outside of the norm. Excerpts of this piece are taken from an interview published in April 2014.
The War On Drugs' Adam Granduciel is wrestling with his own impossibly lofty standards of quality control. He could chat about music (mainly everyone else's), touring and even his house (it's the muse for 'Lost In The Dream''s artwork) well into the small hours. Garrulous and yet unerringly eloquent, he expresses the pleasure he derives and pain he endures from his art astoundingly well.
'Lost In The Dream' is the sound of an artist obsessing over his craft. With its ten tracks pushing the hour mark it's an unapologetically sprawling journey, but it never fails to engage. The subtleties employed by its creator and production cohort Jeff Zeigler elevate the album from standard rock structures towards something approaching transcendence. On 'Suffering', a paean to simply getting through, unheard piano flourishes continue to arrive until the five and a half minute mark, twisting and turning the song into something entirely new. When its sixth minute draws to a close and disappears you'll lament its length, but only for its brevity. 'Lost In The Dream' is one of those albums where each and every snare drum, every synth sound and vocal effect has been toiled over ad nauseum, and it shows.
The same attention to detail that makes his work so rewarding, however, also caused Granduciel to turn in on himself after the release of breakthrough LP 'Slave Ambient'. The sheer universality of its success came as a surprise, and the weight of expectation, both from outside and from within, saddled him with mental and emotional anguish. "Sometimes it only lasts three minutes but you spend the whole day worrying that you're going to collapse in the middle of a supermarket or you're going to pass out at the wheel for no other reason than that everything's new." Luckily, he has found ways to deal with it and is approaching the album release juggernaut with a little more philosophically this time around. "I just kind of coped with it and continued to work on the record. And continued to take the advice of my friends. And continued to take care of myself and not, you know – I've never been one to cope with anything by drinking or taking drugs but I made a point to not necessarily go down that road too much. I really just waited it out. I'm not really waking up anymore in a state of panic."
Even the rationale behind people's love for that last album began to play on his mind. "People loved 'Slave Ambient' and I wasn't sure why. I feel like that was me learning about recording and tying songs together but I didn't feel like I wrote anything on that record that was really deep or – I don't know, I wasn't really sure what it was that people liked. I know they liked its spirit." This time he has had to be careful to record an album for himself rather than attempting to play to any narrative that the listenership may have projected on to him. "I just wanted to go about making something that I was really proud of as a writer too."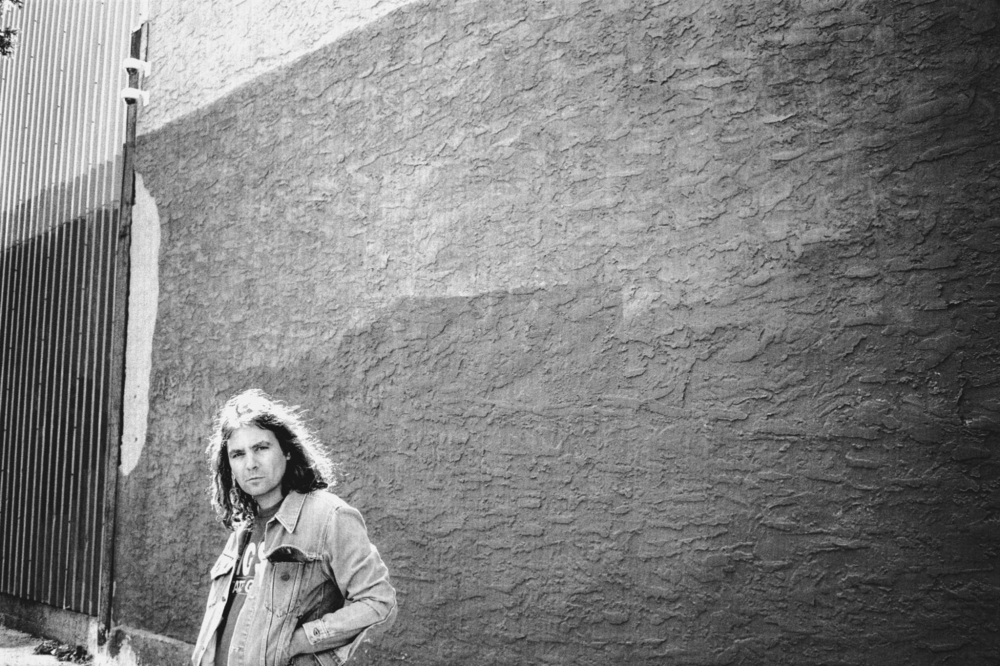 "I'm not really waking up anymore in a state of panic."
— Adam Granduciel
Lumped, along with his pal Kurt Vile, under the loose 'slacker' umbrella, the description seems a little unfair in the context. "I never actually really cared about the word slacker but now that you've brought it up, now it's pissed me off!" He struggles with what the term means to him. "To me 'slacker' is, in a good way, Teenage Fanclub or something. But I don't really like 'slacker' because I work really hard on a lot of different aspects of music. I was kind of a 'slacker' at the coffee shop." He stops and realises he's doing himself a disservice. "No, actually I wasn't. I worked in restaurants, coffee shops, warehouses and every job I ever had since I was 15, I've always been a good worker. I've always been the guy that you could trust to get it done and I took pride in that."
What is this dream that Adam Granduciel finds himself lost in? Articulate to a fault, he answers right away. "I know it sounds cheesy but the dream is really day-to-day life. Just the simplicities of having a normal, friendly relationship with your friends or being an open boyfriend or being a good son or a good brother." It's obvious that he's come a long way in the last year, finally reaching some sort of peace with himself. "Life is a beautiful thing and the dream is – I just felt disconnected from all things and…" He pauses. "You don't need to be."
Excerpts of this interview are taken from a piece in March 2014. Following everything on The DIY List 2014 here.

Get your copy of the latest issue