Looking ahead:
Get Excited About… 2015
DIY picks out 11 absolute certainties that look set to define the next year, from huge shows to big-name LPs.
Most of what happens across twelve crazy months can't be predicted. Nobody had a wager on Samuel T. Herring's staple dance going viral in 2014, few could have predicted The War on Drugs' stratospheric rise or Taylor Swift's brutal beef with Spotify. But there are some things you can predict, yearly events that are obviously going to happen, barring a world catastrophe (or twelve Beyoncé albums in as many months).
The following things have been confirmed: Modest Mouse are coming back with a new album, Lionel Richie and the Dalai Lama are playing Glastonbury, probably not at the same time. Joanna Newsom, Kendrick Lamar and Florence & The Machine are (almost) definitely releasing new records, the latter's festival schedule already looking crammed even without any UK gigs yet confirmed.
There's that, and there are also a few certainties and high possibilities that could change the game. Below, we pick out inevitable 2015 highlights that'll rock DIY's world, alongside some slightly less plausible but equally tantalising prospects.
Hello 2015 kicks off the year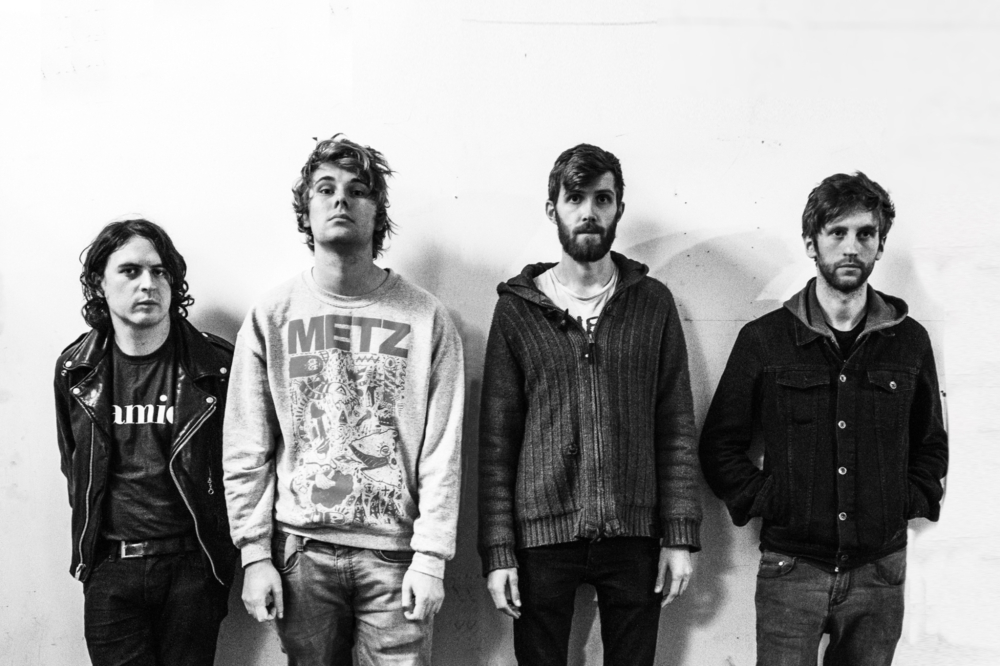 Every DIY calendar year begins with four new music showcases in London haunt The Old Blue Last. In previous years, we've had debut gigs and early appearances from Superfood, Wolf Alice and Honeyblood, and this year's bill - our third to date - looks like being a world-beater. Kicking off tomorrow night (6th January) with Brighton sweethearts The Magic Gang, Hello 2015 goes on to host exciting appearances from pop sensation in-the-making Chloe Black, the melodic charms of Dalston boy Oscar and the ferocious punk twist of new Rough Trade signing Girl Band. Every night boasts four bands, some beyond fresh, some even without a Soundcloud page to their name for crying out loud. Nothing gets newer, with countless surprises in store. Say 'hiya!' to the year with Hello 2015.
Hello 2015 line-ups, January:
06 The Magic Gang, Corey Bowen, Felt Tip, Realms
13 Bloody Knees, Prom, Crows, Our Girl
20 Oscar, Chloe Black, Fossa, Black Honey
27 Girl Band, Demob Happy, Ex's, Bruising
Grimes and Lizzo (Grizzo) teach 2015 a thing or two
It might be everybody's 'Why didn't this come out in 2014' choice, but the new Grimes album couldn't be more worth the wait. Exhibit A: Out of the blue and on Christmas Day (the one time when even the most bloodthirsty fans might permit some time off), Claire Boucher and fam stuck to the studio to record an instant classic about being a "motherfucking Grinch". Grimes has hooks coming out of her chimney - Santa's got no chance. Exhibit B: After admitting that yes, initial sessions for the follow-up to 'Visions' weren't on the strong side, she flipped the book and decided to invite Lizzo into the studio. According to hook-ups in October, the rapper was nailing vocal takes seven times straight, so things are looking rosy on planet Grizzo (Grimes and Lizzo's preferred duo name). You people waited thirty-five years for Kate Bush shows, you can twiddle your thumbs a little longer for this.
Latitude Festival goes birthday-tastic
Melvin Benn has been dropping hints, and when Melvin starts delvin' into mystery talk, there's always something exciting around the corner. Latitude Festival - home to coloured sheep, humungous trees and vibes a-plenty - is celebrating its 10th anniversary. The celebration meter will be bursting to the top. Already, we know that one headliner played the festival's first ever year, another has "risen through the ranks" to become bill-toppers and that a third and final is one almighty curveball. But going beyond the big names, expect this festival gem to throw up a few more treats. Free face paint for all punters would be one hell of a start. Just saying.
Radiohead discover ReverbNation
The day after Christmas, Thom Yorke - clearly spending a few of his spare seasonal hours browsing new music platforms - discovered Bandcamp and promptly uploaded an entire solo record, plus a new track. It's "less technical for some peeps" than BitTorrent, he noted, without officially owning up that it was he all along who leaked Jai Paul's dodgy demos in 2013. Discovering Bandcamp in 2014? That's a good alibi, Thom.
As attention turns to 2015 - ie. The Year When Radiohead Ought To Get A Bloody Move On - we're likely to hear the end product of recent sessions in the band's Oxford studio. Finally, solo trips have mostly run their course. Thom needs to upgrade his BitTorrent account before he releases any records of his own. Jonny Greenwood's got various high-profile orchestral gigs to attend, but that's a day in the life. Radiohead should, good will permitting, put out the follow-up to 'The King of Limbs' this year. But how? In the spirit of discovery, there's only one answer. Just when Soundcloud, Spotify and a cheeky Shazam opted to define the agenda, Radiohead have it within them to take us back several years by embracing ReverbNation. Home to rubbish promo shots and extraordinarily bold covers of Evanescence, this is the cookie, the future-route for Thom and co.. Believe.
Everything turns 'FROOT' thanks to Marina
Sod the 'Dry January' nonsense, the 'New Year, New Me' talk - 2015's ultimate health cruise comes from Marina & The Diamonds' doctor-approved 'FROOT' trail. Already, on the basis of three "FROOT of the Month"'s, life is feeling a whole lot more peachy. A few years on from her last record, Marina is edging towards putting out of 2015's essential pop giants, a banger-after-banger blitz. So far, there's been an innuendo-heavy title-track, a stirring ballad in 'Happy' and a guaranteed tearjerker in 'Immortal'. What's more, there's the sense that Marina's holding her best back, the best 'FROOT' coming into season just before the whole record comes out.
Touchdown! American Football play their first ever UK shows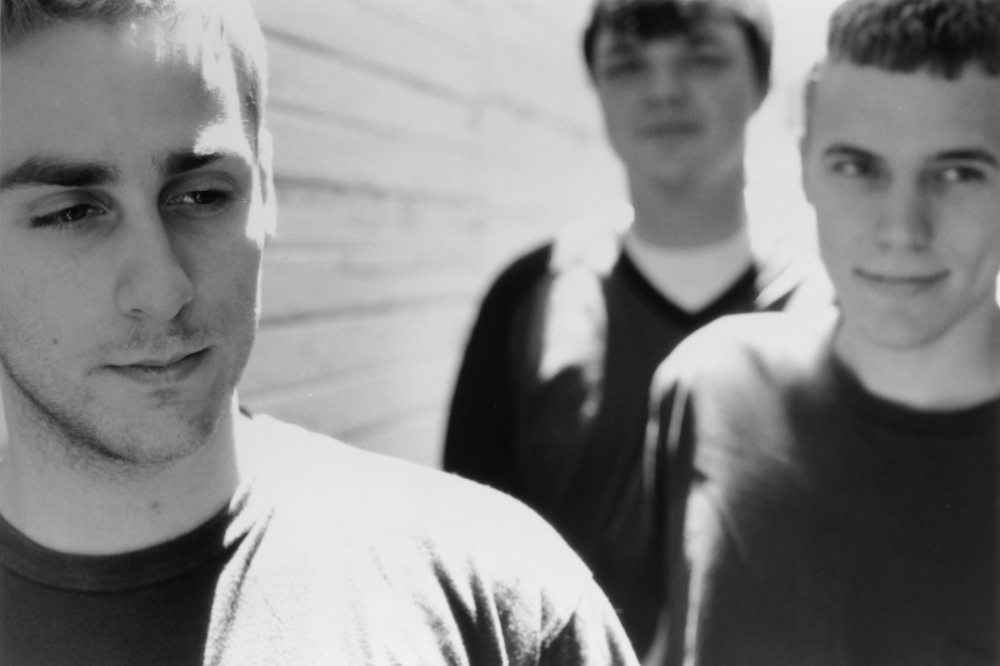 This time last year, heads rolled and tear ducts opened en masse for American Football's self-titled debut album, which gained an emotional deluxe re-release (meaning double the tears). It seems as if all that hurrah resulted in encouraging Mike Kinsella and co to take their comeback to these shores. Their US run has just finished - come May, attention turns to the UK. Within minutes of London, Leeds and Manchester shows going on sale, tickets were nabbed; sold out shows came backed with matinee performances. The demand is there - this is looking like being one of the most unforgettable UK tours in 2015, a one-off that'll be embraced with every inch of being by anyone heading along.
American Football's UK tour starts on 13th May at London's Electric Ballroom.
PJ Harvey records her new album in public, remembers how to use saxaphone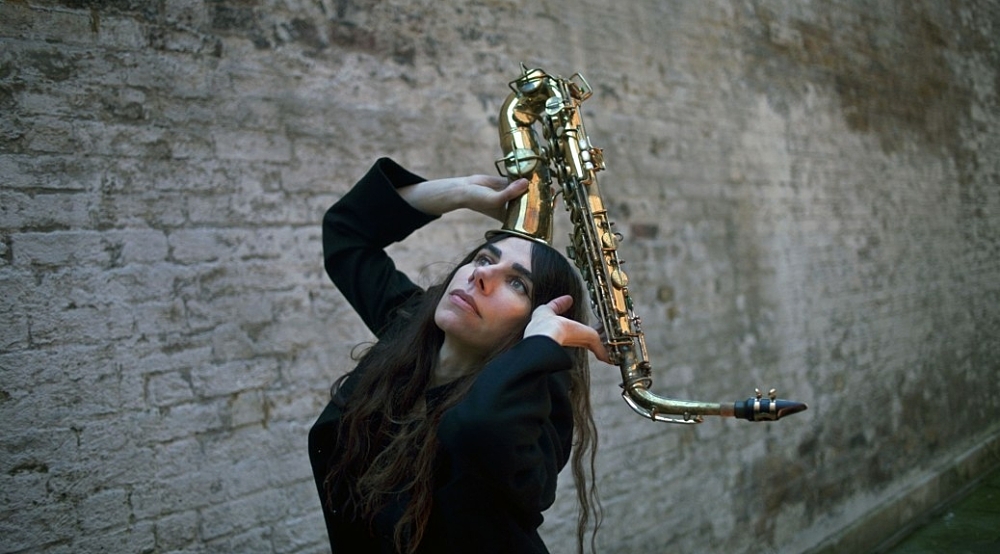 This could go one of two ways. PJ Harvey is choosing to record the bulk of her new album in a box, in front of the UK public. It's happening two times a day for around a month, meaning plucky ticket-buyers could be fortunate enough to witness a eureka moment. Either that, or the Somerset House crowd will pay witness to two solid, torrid hours of hi-hat level tests. Chances are this 'Recording in Progress' exhibition has been planned out with a more generous end-goal, but Harvey has the right to showcase just how arduous and patience-testing recording an album actually is, instead of painting the process in pretty shades. Joined by Flood and John Parish, there's one certainty: This is going to be a unique insight, a through-the-looking-glass treat like few others.
PJ Harvey's 'Recording In Progress' runs from 16th January to 14th February at London's Somerset House.
Sky Ferreira and Charli XCX get their own Tatu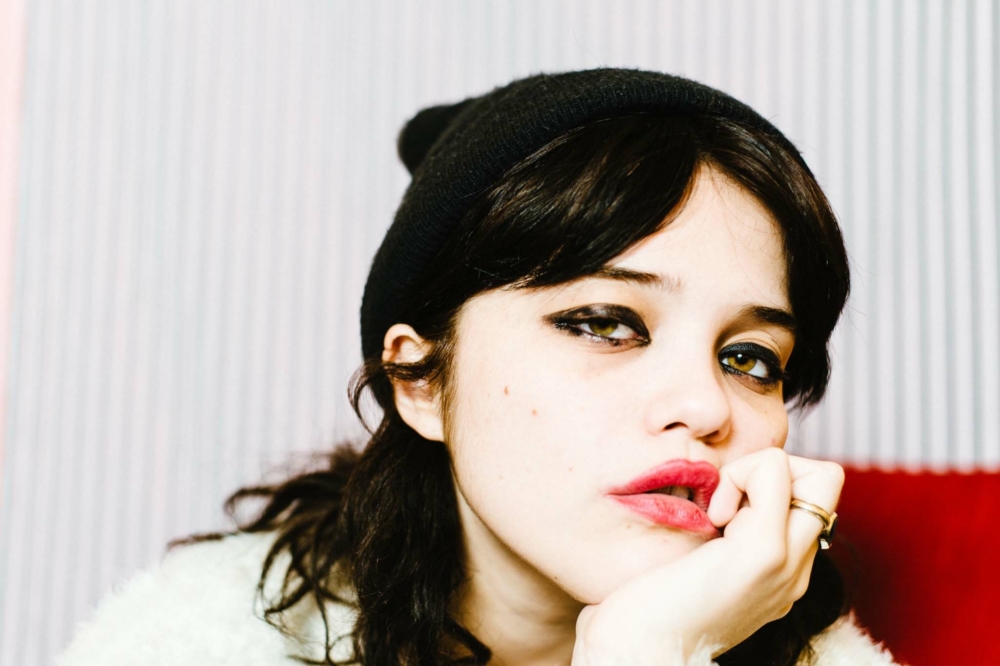 Sky Ferreira's 'Night Time, My Time' debut is set to gain an almighty follow-up come 2015. Sky's already gone on record to confirm that she's been working with Primal Scream's Bobby Gillespie, alongside debut stalwarts Ariel Rechtstaid and Justin Raisen. There's that - then there's the even more bonkers realisation that we might finally get to hear the results of recent sessions with Charli XCX. Four weeks after stating "Album 2 has now begun" on Instagram, Sky took to Twitter to state that "I imagine a/this song written with @charli_xcx will sound very TATU." Of all the things she's said, this ranks as one of the most exciting things to ever emerge from the world of Sky Ferreira. The very prospect of this track has been running through our head ever since.
Wolf Alice change the world with their debut album
Over the top? Forget about it. If one band's capable of raising the roof and flipping the formula in one fatal blow, it's Wolf Alice. No pressure, guys. In the space of two brilliant EPs, they've gone from exciting hopefuls to genuinely massive prospects, the kind of festival-ready gem that comes around one in a million. They're also beginning to take the perspective of a band on the cusp of something huge. In something as casual as a Santa Letter penned for DIY, bassist Theo Ellis asked for a "new generation of stage headliners." There's a determinist streak to Wolf Alice's thinking, and have zero doubt: their eventual full-length is going to be special.
Kanye West plays his new album to James Franco in a Mini Cooper
With the 'Yeezus' follow-up slated for a 2015 release, there's every chance that people will - and perhaps already have - heard the whole thing in advance. As far back as Autumn last year, secret Paris Fashion Week parties had a soundtrack forced on them. According to Nicolas Jaar (who's set to be involved in the LP), Kanye was dimming rooms and blowing speakers for special previews. Then there's the tale recounted by Seth Rogen, where West distracted the actor from a family trip and decided to play him new material coupled with live rapping, improvised on the spot. Whoever gets to hear the new album first is in for a treat - chances are Paul McCartney's been given a few special previews.
Björk and Arca release future music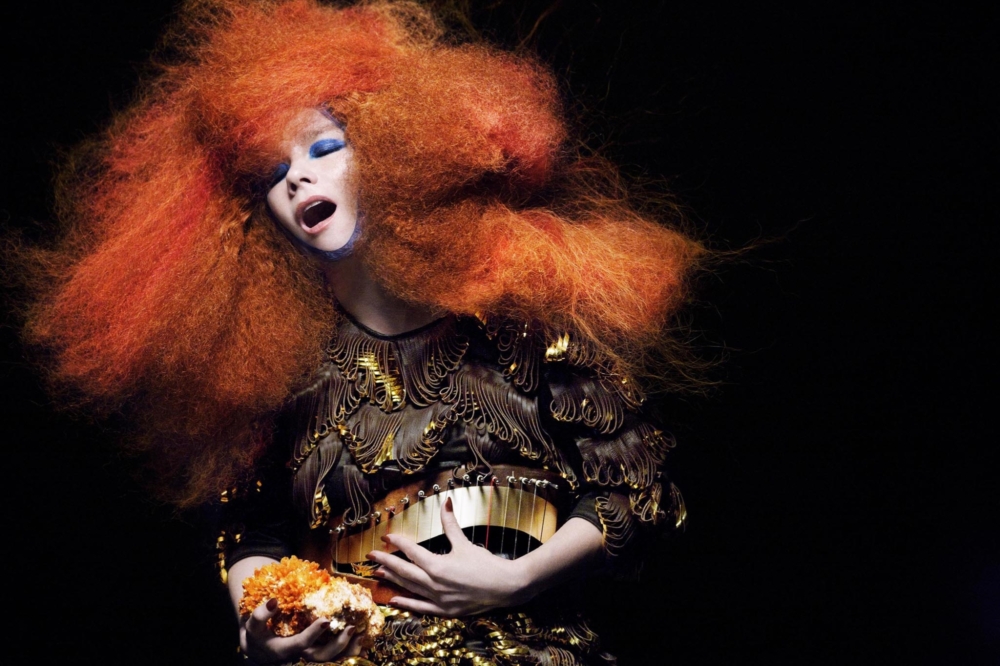 If there's one definite 2015 release worthy of the hype, it's Björk's new LP. Confirmed for this year, there are countless directions in which it could turn. Last time round, the still-going 'Biophilia' went from being an app to the subject of a David Attenborough documentary. Even just musically, the follow-up looks like being a game-changer. Executive producer is Arca, the London-based Venezuelan nightcrawler, previous collab credits including FKA twigs. His debut album 'Xen' contains one song ('Sisters') that can only be compared to an ethernet internet connection noise infiltrating the senses. Nothing's going to be normal on the Icelandic's new LP. There's even been talk of her attending PC Music nights in the capital, so there's no guessing the limits of her outward-thinking.

Get your copy of the latest issue