Premiere:
Marika Hackman previews new album with the stunning 'Animal Fear'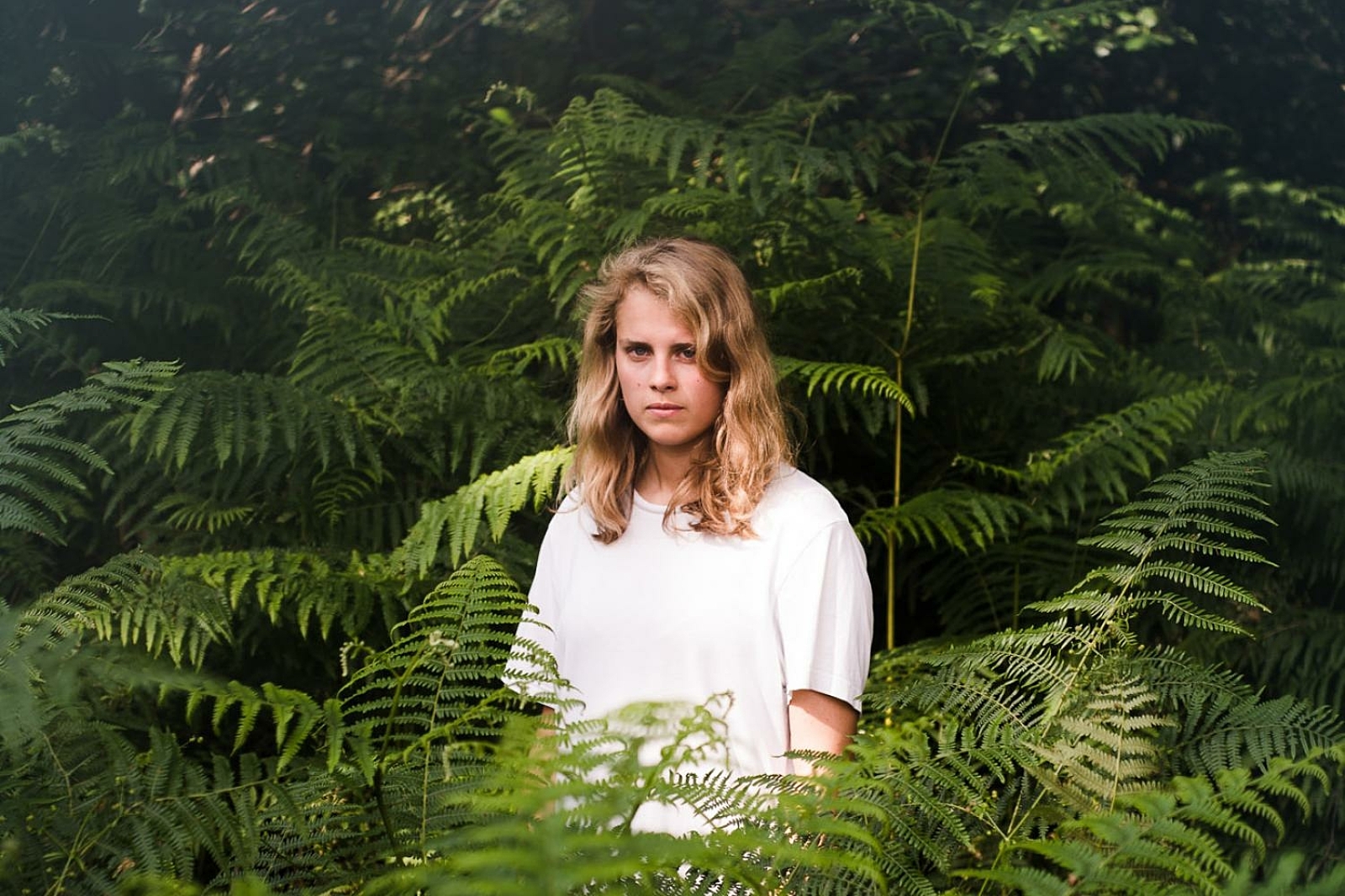 London songwriter's also announced plans to host an exhibition showcasing 'We Slept At Last''s LP artwork.
On 16th February, Class of 2015 alumni Marika Hackman releases her striking debut album 'We Slept At Last'. Today she's unveiled the latest track to be taken from the Charlie Andrew-produced first work. She's also announced plans to host her own exhibition, documenting the expansive album art, shot by photographer Glen Erler.
'Animal Fear', streaming below, is one of several examples of Marika expanding the folk parameters that contained her first two EPs. Herself and Andrew seem intent on pushing the boat out, with this latest take sporting reverb-lined guitars and deep, spacious production. Within it all is a lurking darkness - no surprise, given the song's about resisting the urge to become a werewolf.
Below our premiere of 'Animal Fear', Marika explains the meaning behind the track, as well as her ambitious plans to host an exhibition next month.
18th February sees Marika performing her album in full at The Cob Gallery, with 70 tickets available here. Alongside the performance, the gallery will host photographs that make up the 24-page art booklet for 'We Slept At Last'.
Pre-order the album on vinyl here, CD here.
Have you always wanted to do something this ambitious as a companion to your debut?
The artwork's always important to me, with any record. With this, I saw that image by Glen Erler - the girl on the bed, the cover art - and he's been one of my favourite photographers for the last five years. I was like, 'I've got to have that picture'. I hate naming things but as soon as I saw that, I knew to call the album 'We Slept At Last'. It was the first thing that jumped out at me, it hit me right in the core. We got in contact with him, he was happy with us using it, and he suggested we work together to create the artwork for inside. Having the opportunity to work with someone I admire so much, I wanted to show everyone and make a feature out of it. There's two separate bodies of work, that are connected. The exhibition is almost a support band for the performance, where I'm doing the album in full. We took so many images, and they're in little bundles. Not all of the images made it onto the record, so the exhibition's going to show all the work in the pockets and the scenarios that we did them.
His work seems to have this uneasy quality.
We played on that a lot. We went for the True Detective vibe. We loved the feeling that the series evokes. The dark, sexual stuff is freaky as hell. We were trying to explore the darker side of humanity, which we both find incredibly interesting. Like with True Detective, we're trying to mingle the uneasy, sexual, dark but beautiful and artistic elements and you're left with something that's staggering.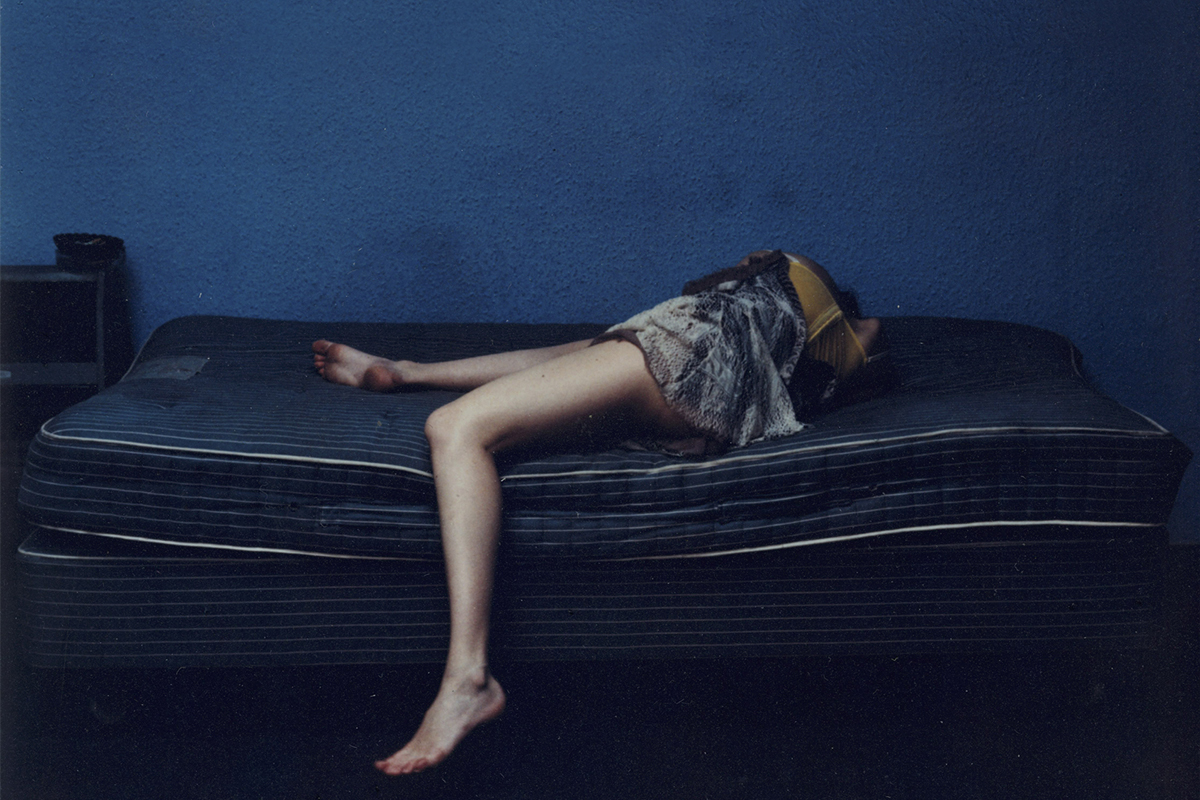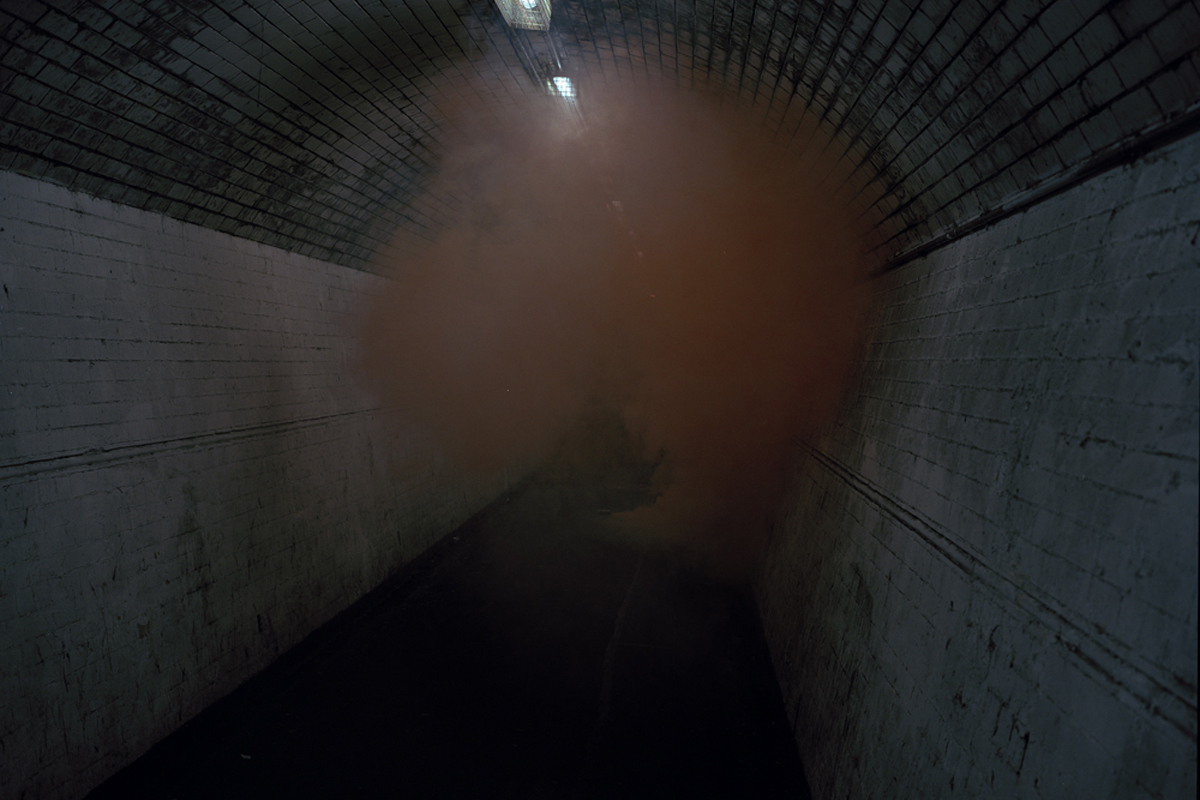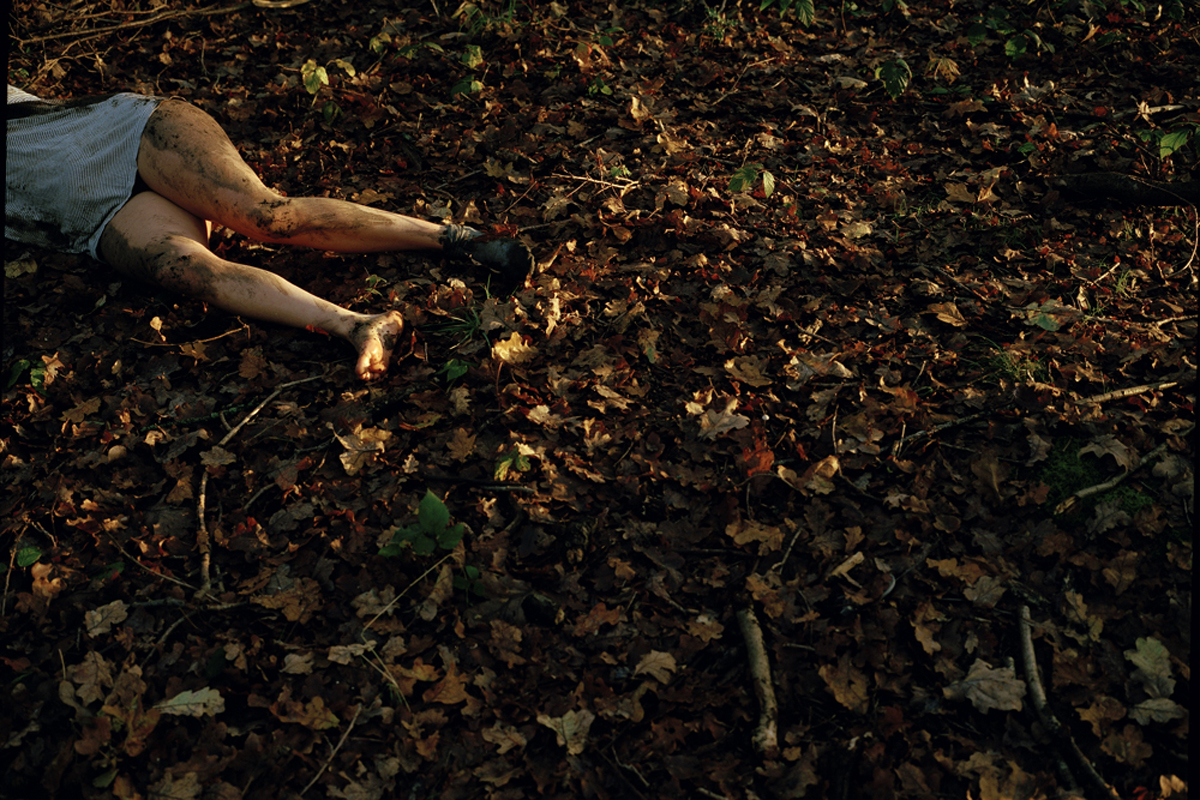 As a music fan, are you always into something that works visually alongside a record?
I think it's really important. Before I knew how vinyl actually worked - when I was five or six - I remember looking through all the artwork, and that was such a big thing for me. Rather than sitting and listening to an album, I'd look through a whole booklet at the same time. I want to create something where if I went back ten years, I'd want to do that. It's important to put the care and effort into these things. It's been incredibly hard work. It's been very taxing, on my body even, just having to go out in the middle of the night in December, kneeling in a swamp. A lot of artists don't put that much of themselves into a record, but working with Glen made this even more personal. I feel really proud of it, I've worked so hard for it.
What's 'Animal Fear' actually about?
Glen asked me to make a list of what all the songs are about, so we can get our heads round it. On the surface level when I was writing it, it was about turning into a werewolf, and being afraid of yourself in doing the transformation. He looked at it, and then thought it was also about the darkness that lies within everyone, being terrified about your demons. He mentioned that, and I was like, 'Ah yeah! I didn't think of it like that!'