Album Review:
Funeral For A Friend – Chapter And Verse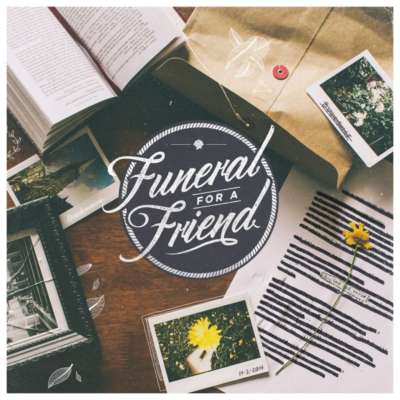 The album captures that same shot of adrenaline that punctuated so much of their early material.
Label: Distiller Records
Released: 12th January 2015
It's been a long road for Funeral For A Friend: since emerging at the turn of the millennium they've solidified themselves as stalwarts of British post-hardcore. Following up 2013's 'Conduit', the Welsh band are back with 'Chapter and Verse' and, after returning to their more aggressive roots with the last record, they're even more wonderfully rough-around-the-edges this time around.
With their most recent offerings, the band were heralded for their return to the melding together of metal and melodic hardcore but it's on 'Chapter and Verse' that that rings most true. While 'Stand By Me For The Millionth Time' blasts into life with a guttural punch, 'You've Got A Bad Case Of The Religions' captures that same shot of adrenaline that punctuated so much of their early material. 'Modern Excuse of a Man' is relentless throughout its 110 second lifespan, while 'You Should Be Ashamed Of Yourself' is another glorious slice of impassioned energy.
Considering that this record follows on from their recent reissue of debut EP 'Between Order and Model', it's easy to spot some parallels, but the band still have the odd curveball up their sleeve. While live favourite '1%' and 'Inequality' – a politically-infused track that makes its intention clear from the start – are probably the closest to singalongs that listeners are granted, the latter comes quickly followed by a much more understated 'Brother', a raw acoustic-led track which shows the band at their most simple but effective.
Granted, 'Chapter and Verse' isn't rewriting the book, but it is yet more proof that Funeral For A Friend still possess that same fire, that same determination, to keep making great records.