Album Review
Sleater-Kinney - No Cities To Love
5 Stars
Ten years away has made them more essential than ever.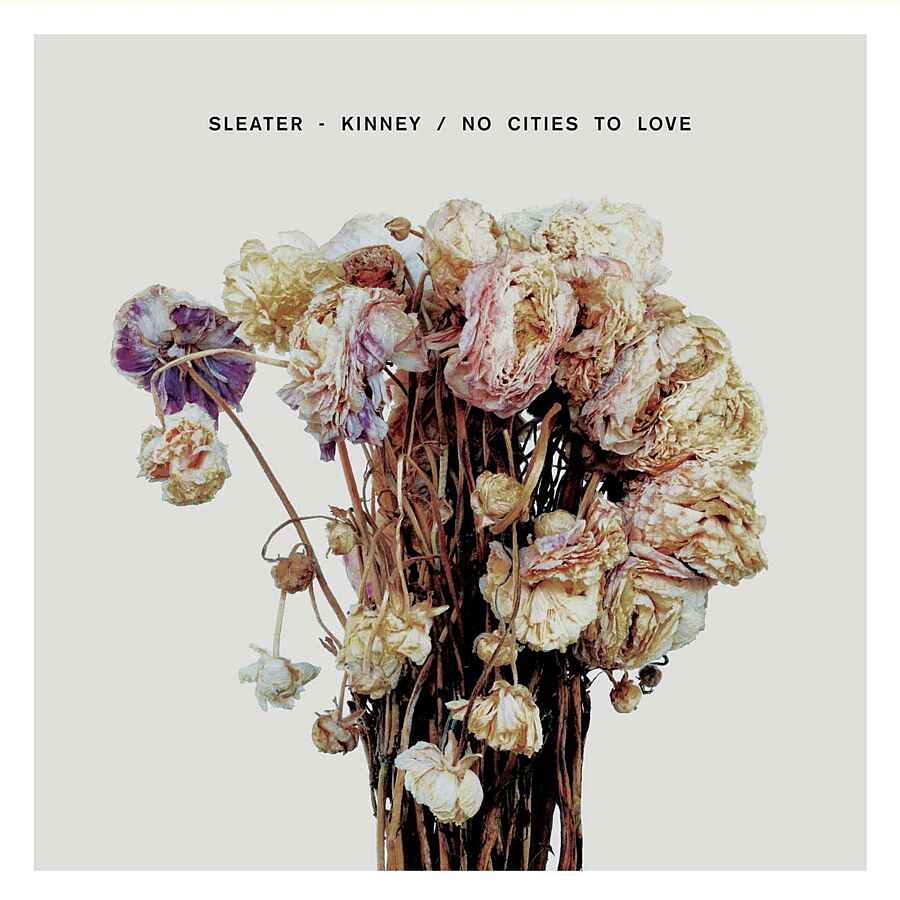 Many reading this were undoubtedly still in short shorts when Sleater-Kinney last released an album. The ten years since 2005's 'The Woods' is a long time. In their absence, things changed - their melodic bite missed as countless contemporaries reformed, split and reformed again, often shrugging out new material as if some kind of reluctant contractual requirement. Other projects - notably the great one-album shot of Carrie Brownstein and Janet Weiss' Wild Flag - sparked and shined, but even that brilliance wasn't quite the same.
But Sleater-Kinney, they couldn't do a tired once round the block with the greatest hits in tow. In returning alone they're making a statement that the best is yet to come. Spoiler alert: 'No Cities To Love' proves it.
Opener 'Price Tag' shares nothing with Jessie J's super hit of the same name. No mucking about, Brownstein and Corin Tucker are straight back in tandem over Weiss' thumping beats, snarling and prowling in a way that still knows no equal. 'Surface Envy' and its refrain of the power of three is a straight up battle cry, 'Bury Our Friends' the adrenaline shot that first announced this was no comeback, but a seamless reclaiming of the baton.
Indeed, there's more than a convincing argument that 'No Cities To Love' could be Sleater-Kinney's finest work to date. Honed to their sharpest point, it's certainly their most immediate. 'A New Wave', 'Gimme Love', 'Fangless' - the whole front end of the album is one rattling, acerbic roar. 'Hey Darling' turns the biographical sass to eleven ("You want to know where I've been for such a long time?"), 'Fade' rumbles and growls to a close. From front to back there's not an ounce of flab - a perfectly toned muscle that sits out of time in the best possible way.
Though some of their peers may have waned on their long, drawn out returns, Sleater-Kinney have only grown stronger in their time off. Ten years away has made them more essential than ever. Nostalgia be damned.