Album Review
Joey Bada$$ - B4.DA.$$
4 Stars
Make no mistake, Bada$$'s star is in the ascendancy.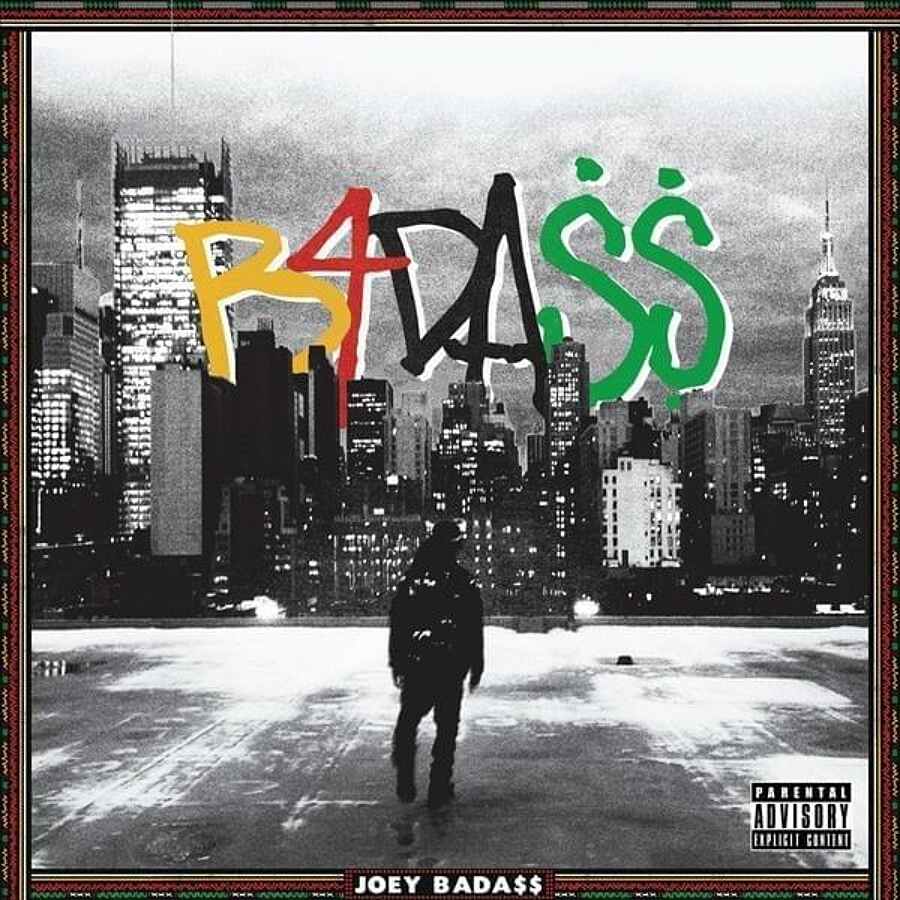 The debut studio album from Joey Bada$$, aka NYC hip hop prodigy Jo-Vaughn Virginie Scott, arrives accompanied by such a substantial side of hysteria that it can be difficult to untangle the bluster from the substance. Two years is a lifetime in modern music, and the buzz has been growing since Bada$$ announced himself with astonishing composure on the epic '1999' mixtape way back in 2012, before its creator had even celebrated his 18th birthday.
In terms of sound, 'B4.DA.$$' - which you'll probably like to know is pronounced 'Before Da Money' - picks up where last year's 'Summer Knights' tape left off, but while that release was a relative disappointment, it seems that the real stuff back was being held back for the first LP proper as Bada$$ jacks up the quality and sands off the rougher edges of a sound that has understandably still been in development. Featuring beats from a ridiculous roster of producers including DJ Premier, Hit-Boy and J Dilla as well as Bada$$'s pals in Brooklyn hip hop collective Pro Era, it's a dense, layered ride.
As it moves from warm, old school turntablism to the colder, harsher sounds of early gangster rap, B4.DA.$$ resists the current bent towards Trap, instead functioning as a love letter to the masters of hip hop's Golden Age from one of its keenest students. And while the album's three singles, 'Big Dusty,' 'Christ Conscious' and 'No. 99,' had suggested this would be a relentlessly dark affair, it should be noted that B4.DA.$$ has its fair share of light, showcasing Bada$$'s obvious knack for a hook time and time again. Opener 'Save The Children', for example, is a lusciously elegant jazz jam courtesy of Statik Selektah, while 'Curry Chicken', a gorgeous, tender ode to the enduring influence of the rapper's mother is hip hop at its most sensitive.
At over an hour long, it's a collection which could do with a slightly more ruthless approach in the cutting room but that's a minor nit-pick when the material is this strong. Make no mistake, Bada$$'s star is in the ascendancy.