Album Review:
Team Me - Blind As Night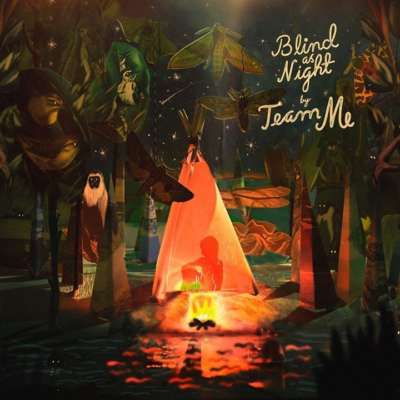 There's a weird disconnect at the heart of the record.
Label: Propeller Recordings
Released: 26th January 2015
Forced fun is, of course, just the opposite. 'Blind as Night', the second album from Norwegians Team Me sounds like forced fun.
From the chorus of what sounds like children joining in throughout on backing vocals, or the delivery of lines like "and previous suicides don't scare me" alongside the kind of forcibly euphoric melodies most at home on Glee – there's a weird disconnect at the heart of the record that just grates. Because where theatre goes – and there's no doubt 'Blind as Night' is aiming for theatricality – sadness follows; there's a reason one mask is happy, the other sad.
But despite titles like 'Man-Eating Machine', 'Did We Lose Something?', 'Kick + Curse', lyrics such as "my love is like a punctured lung" at least attempting an approximation, there's no sense of darkness found anywhere. Which is just really weird.