On the telly:
Watch The Decemberists embrace Youtube haters by singing their comments on Kimmel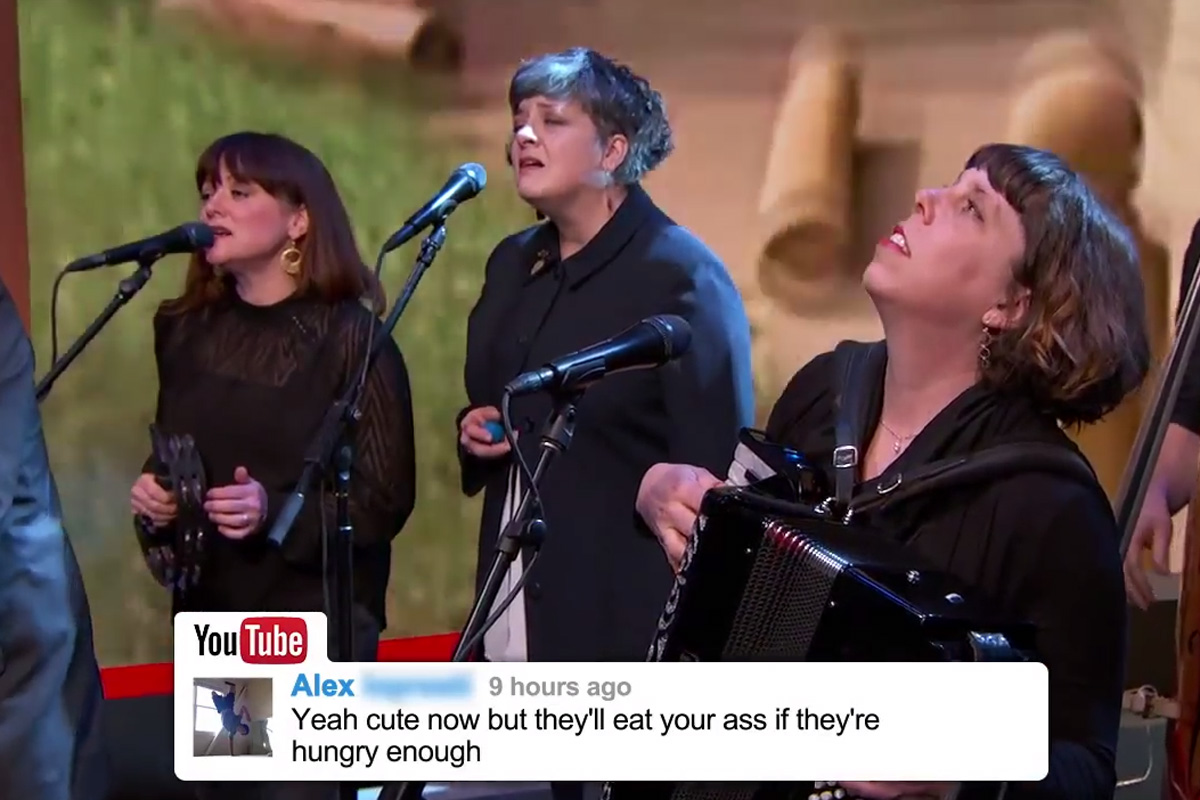 Unorthodox TV performance took place last night.
The Decemberists have tackled the ugly side of the internet head on, by performing a special new song on Jimmy Kimmel Live made up entirely of hateful internet comments.
The comments they sing about aren't necessarily about the band themselves. They cover everything, from dodgy internet cash schemes to standard topics like Justin Bieber and The State of the Union address.
Kimmel dictates the flow, but naming a list of subjects for the band to sing about. From spam to pure vitriol, it makes for one of the best telly performances in ages.
The Decemberists' new album 'What a Terrible World, What a Beautiful World' is out now. In the new DIY, the band discuss the ins and outs of their new LP.
See The Decemberists sing Youtube comments below.