Festivals:
The Vaccines announced as third headliner for Liverpool Sound City 2015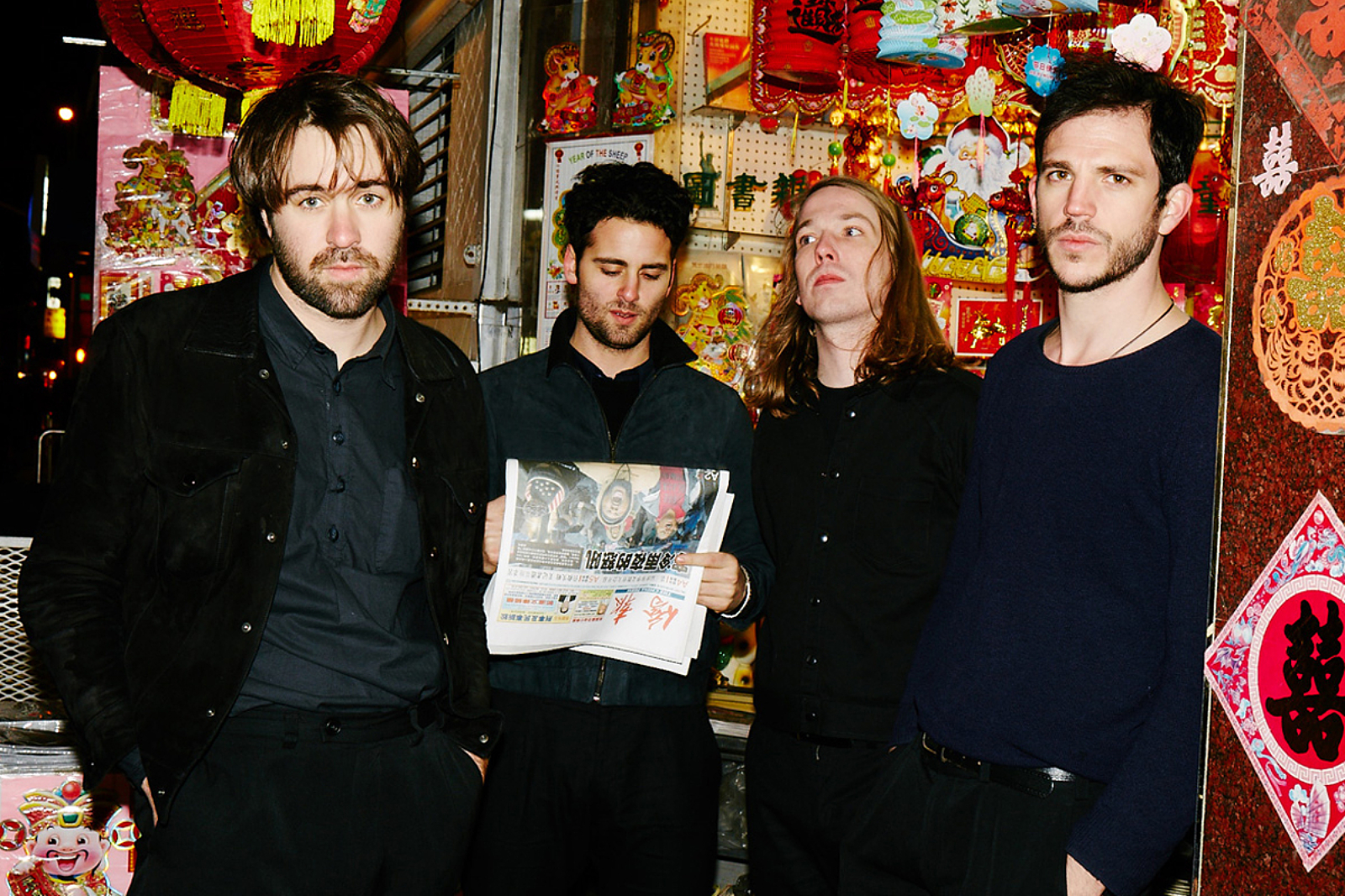 The band are revealed as the final bill-topper for 2015, with Fucked Up, All We Are, Dutch Uncles, Slaves and more also announced.
The Vaccines have been announced as the final headliner for Liverpool Sound City 2015, playing the Friday night of the festival.
The four piece - on the route to their third album 'English Graffiti' later this year - will join Belle and Sebastian and The Flaming Lips in topping the bill this May.
They're not the only new act announced for this year's event. They'll be joined by (deep breath - Ed) Roni Size / Reprazent, The Thurston Moore Band, Gaz Coombes, Fucked Up, Evian Christ, Unknown Mortal Orchestra, The Ghost of a Saber Tooth Tiger, Dum Dum Girls, Cymbals Eat Guitars, Stealing Sheep, Dutch Uncles, Slaves, All We Are, Jane Weaver, Dave McCabe & The Ramifications, The Serpent Power, Bad Breeding, Apes and Single Mothers.
The festival - celebrating its eighth year - is moving from Liverpool's city centre to its historic Bramley Moore Dock, with Sound City moving from a handful of central venues to a "main hub" of pop-up stages, tents and the festival's first ever outdoor stage.
The Vaccines debuted the first track from their new album last week. Check out 'Handsome' - along with our verdict - here, and find out our guide on what to expect from the record here.
Liverpool Sound City takes place on 22nd-24th May 2015.