New music guide:
The Neu Bulletin (27th January 2015)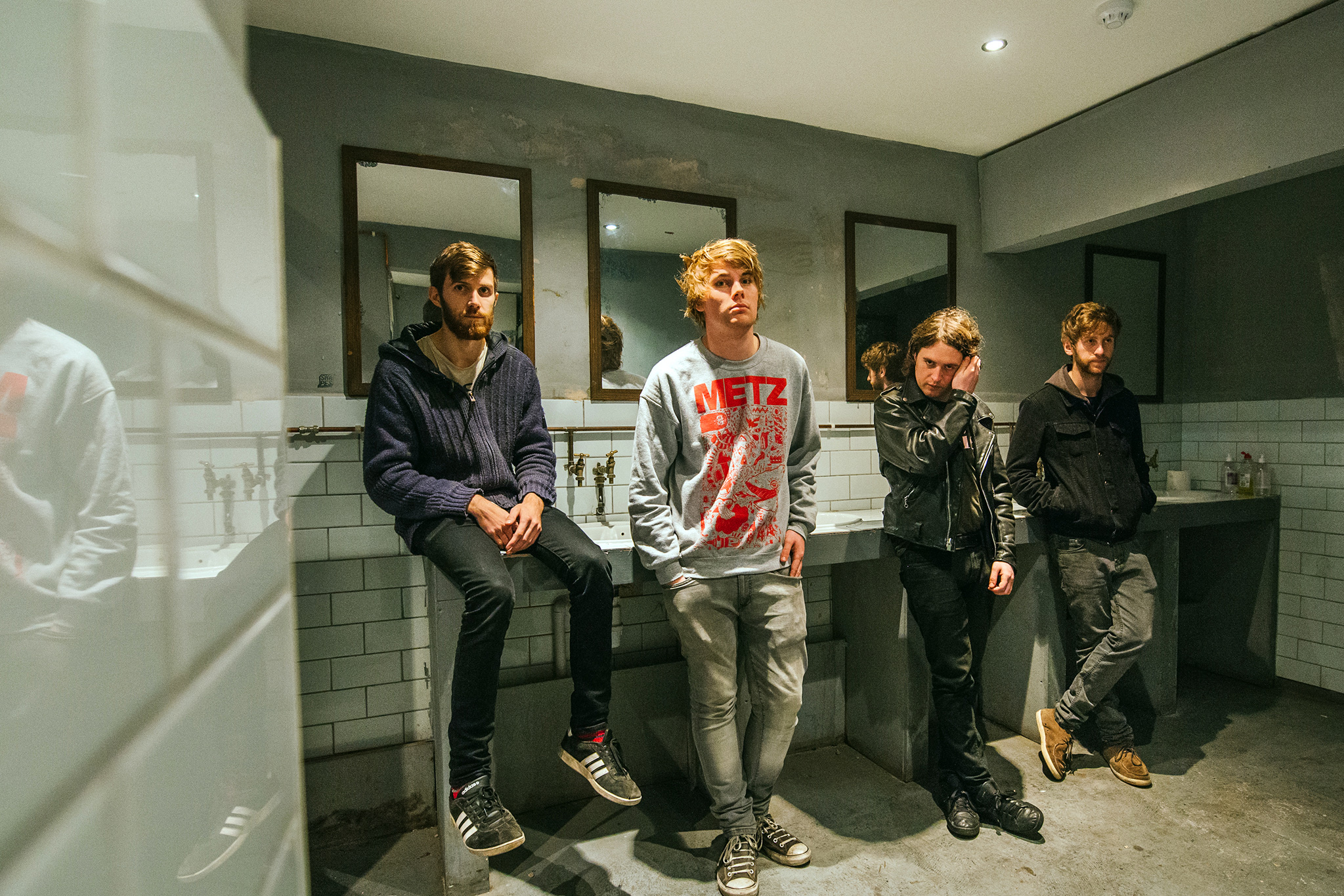 DIY's new music guide - today we preview Girl Band's Hello 2015 show, while recommending the new OOFJ track.
The Neu Bulletin is a daily update of the most exciting new things DIY's listening to. Some of the music you'll like, some of it you won't. Think of it as a stream of recommendations that every so often pops up something spectacular. Most of these are Bandcamp finds, big ups from readers or cheeky submissions that pop out of the inbox.
Every day we offer up a choice show, a song of the day (branched under the understated heading "Big Neu Thing") and a little something extra that's caught our attention. Check back here every day for your latest Neu Bulletin delivery and follow our 'Listen'-tag for everything new music related.
THE GIG:
Hello 2015: Girl Band, Demob Happy, Ex's, Bruising
London - The Old Blue Last
The last Hello 2015 of the year: Tonight Girl Band top a bill that'll take some topping. Following The Magic Gang, Bloody Knees and Oscar's lead, we're expecting tonight's show to be heaving from the very start - get there early (as in, half an hour before the first band starts. Because why would you want to miss any of the below?)
Here's a guide to the bands playing this special free show.
Bruising (7.45pm)
In the space of a couple of days, Bruising have gone from niche, bedroom-based concern to one of the biggest-sounding new bands. Over the weekend, they also picked up an endorsement from Andrew WK, so they're clearly on a winning streak.
Ex's (8.15pm)
Romantics with their hearts tied up in heady, amped-up escape, Ex's have two songs to their name, both reaching chaotic highs in a flash. 'Oh, Boy' was enough to get them a big spot on tonight's bill, hints of shoegaze flashing up alongside great, galloping choruses.
Demob Happy (9.00pm)
If any new band has it in them to go from tiny, sweaty shows to huge festival slots in the space of a few months, it's Demob Happy. They've been going for a couple of years, but the Brighton group upped their game significantly with last year's 'Succubus' single. It transformed potential to genuine carnage.
Girl Band (10.00pm)
This time last year, Girl Band headlined one of the most in-demand shows ever to strike The Old Blue Last. Fans queued round the block while the Dublin group wreaked havoc in an unforgettable half-an-hour set. The situation's very different in 2015. Post-signing a deal with Rough Trade and releasing two almighty singles, they're an even more exciting prospect - hence why we're suggesting everyone gets to The Old Blue Last way before doors.
THE BIG NEU THING:
OOFJ - I FORGIVE YOU
OOFJ is a project that's transformed dramatically in the past couple of years, going from disco-inclined dancefloor hedonism to something way more downbeat, dripping with cool and sadness in equal measure. New song 'I FORGIVE YOU' could be echoing the same sentiment as Portishead's Beth Gibbons at her lowest point, delicate honesty being backed by a heady swarm of post-1am moodiness. Strings and synth parts entangle - if murder on the dancefloor had an actual sound, this would be it.