Hall of Fame:
Wichita Recordings: the continuing influence of Bloc Party and 'Silent Alarm'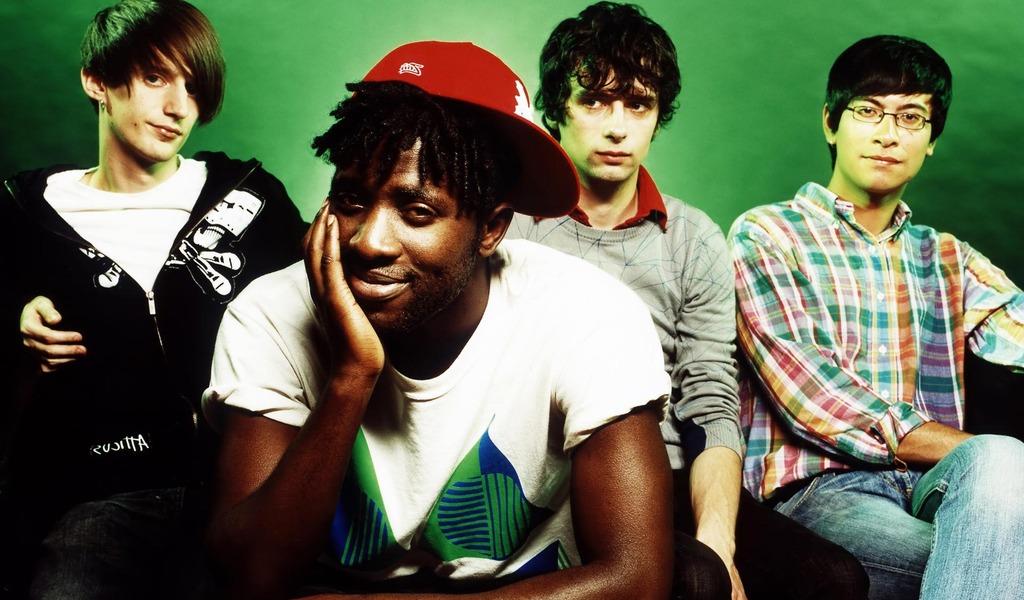 Ten years ago Wichita was a two-man operation without a proper office. Then they signed Bloc Party and released an iconic debut. The rest is history.
A decade on from its release, and there's still no sign of people shutting up about one vital statement of a debut; Bloc Party's 'Silent Alarm'. While it may garner a new flurry of attention around this month - its ten year anniversary - 'Silent Alarm' is a record that's continued to ring within the consciousness of fans and musicians alike throughout its lifetime. Few records can combine elements in the same way, and still manage to create a body of work so in tune; sex, addiction, war, drugs, fleeting love stories and scathing attacks on politicians - all delivered from a storyteller whose tales shed light on issues of identity and post-teen anxieties. With cutting imagery, biting riffs, rich melodies and an utter overflow of passion, there are reference points within that connect with fans and musicians from right across the musical landscape.
That huge appeal of the record saw it remain unmoved from the album charts for an incredible sixty-nine weeks in 2005, and allowed Bloc Party to make an impact stateside like few of their British contemporaries had managed before them. But while it proved a springboard for Bloc Party's own endeavours - and a wake-up call to a tiring scene - the release of 'Silent Alarm' brought praise and attention upon Wichita Recordings, a label that was just beginning to make waves of its own.
'Silent Alarm' is a record that's continued to ring within the consciousness of fans and musicians alike throughout its lifetime.
Ben Wileman began working at Wichita just weeks before 'Silent Alarm' hit the shelves, and he was thrown right into the buzz surrounding the label's impending release. "It's hard not get excited by the buzz around a band you're working on, when you can tell that people are genuinely excited for what's to come," he tells us. "There were huge expectations though, so no time to sit back and bask in the buzz". Expectations had been built upon stupendous singles such as 'Banquet' and 'Helicopter'; tracks that can still cause a storm as indie disco floor-fillers to this day. Adding to the storm were a number of tracks that never found their way on to 'Silent Alarm', such as 'Tulips' and 'Little Thoughts'. "We'd have to feel very strongly about something to try and change a band's tracklisting," says Ben. "Bloc Party had no shortage of extremely strong singles and album tracks from which to create 'Silent Alarm'. I think it's cool to have a few standalone tracks that don't make an album, something for the early fans to have as their own and for those a bit later to the party (no pun intended) to search out and grow to love, too".
But it doesn't matter at which point you arrived at that party. For anyone that has come to invest any real time in Bloc Party over the previous decade, it's likely they'll have witnessed the way in which, rightly or wrongly, 'Silent Alarm' has been held aloft as a point of comparison to almost everything else that has bared the Bloc Party name subsequently. In many ways it's simply a testament to what a phenomenal album 'Silent Alarm' remains to be. Wichita's relationship with Bloc Party, however, was always looking beyond that.
In a climate where so many artists are judged on their debut work, Wichita have always placed emphasis on the importance of acts being given the time to augment their credentials. Bloc Party really did prove themselves with their debut, but Ben recalls a band that weren't satisfied with their new-found attention. Instead they worked to realise greater visions. "Bloc Party were hungry and hard-working. Despite being on the road constantly, they continued to write and jump into studios to get ideas down when they had some time in London, between tours. The week I started working for Wichita I went to meet the band, who were in a studio by our office working on new material. They always worked like that, hence the brand new tracks such as 'Two More Years' and 'Flux' that appeared towards the end of their album campaigns."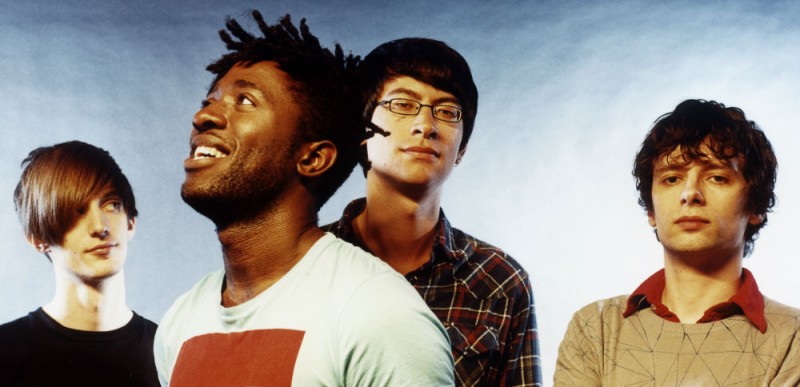 "It's hard not get excited by the buzz around a band you're working on, when you can tell that people are genuinely excited for what's to come,"
— Ben Wileman, Wichita Recordings
The on-going influence of 'Silent Alarm' still sees Wichita receiving demos from a lot of bands that try their best to pick up on Bloc Party's formula, but the impersonations don't make such an impression. "I could probably name a few bands, and a mobile phone retailer, who have pretty shamefully adopted elements of Bloc Party's sound," Ben says. "All bands have influences - you can hear Bloc Party's influences on 'Silent Alarm' - but luckily they had the magic as a band to make something very much their own on top of those influences."
The fresh perspectives that 'Silent Alarm' offered formed a telling union with Wichita, a label that's been home to The Cribs, Yeah Yeah Yeahs, The Bronx, First Aid Kit, and Simian Mobile Disco as well as Kele Okereke's own solo ventures. Over a decade and a half, Wichita has come to establish itself as an indie stalwart, and with an ethic that continues to reflect openness to different genres and styles, there's a rather fitting parallel to be drawn between those principles and the musical journey that Bloc Party and their members' have gone on to take.
Nowadays Wichita is flying the flag for the likes of Cloud Nothings, Gold Panda and Waxahatchee as well as the exciting prospect of newcomers such as Girlpool and Oscar. "We continue to work with bands and artists we love as people as well as for their music," Ben says. "Every one becomes a huge part of your life, and you want the absolute best for them." There are certainly reference points to be drawn between those on Wichita's current roster and the aftershocks of 'Silent Alarm', but while standing strong on its commitment to artists that's proved a winning formula, Wichita seems a label intent on moving forwards while still appreciating with fondness the accomplishments of its past.