Interview:
Peace: "Everything's got a bit cool. Who's a guitar hero now for young kids?"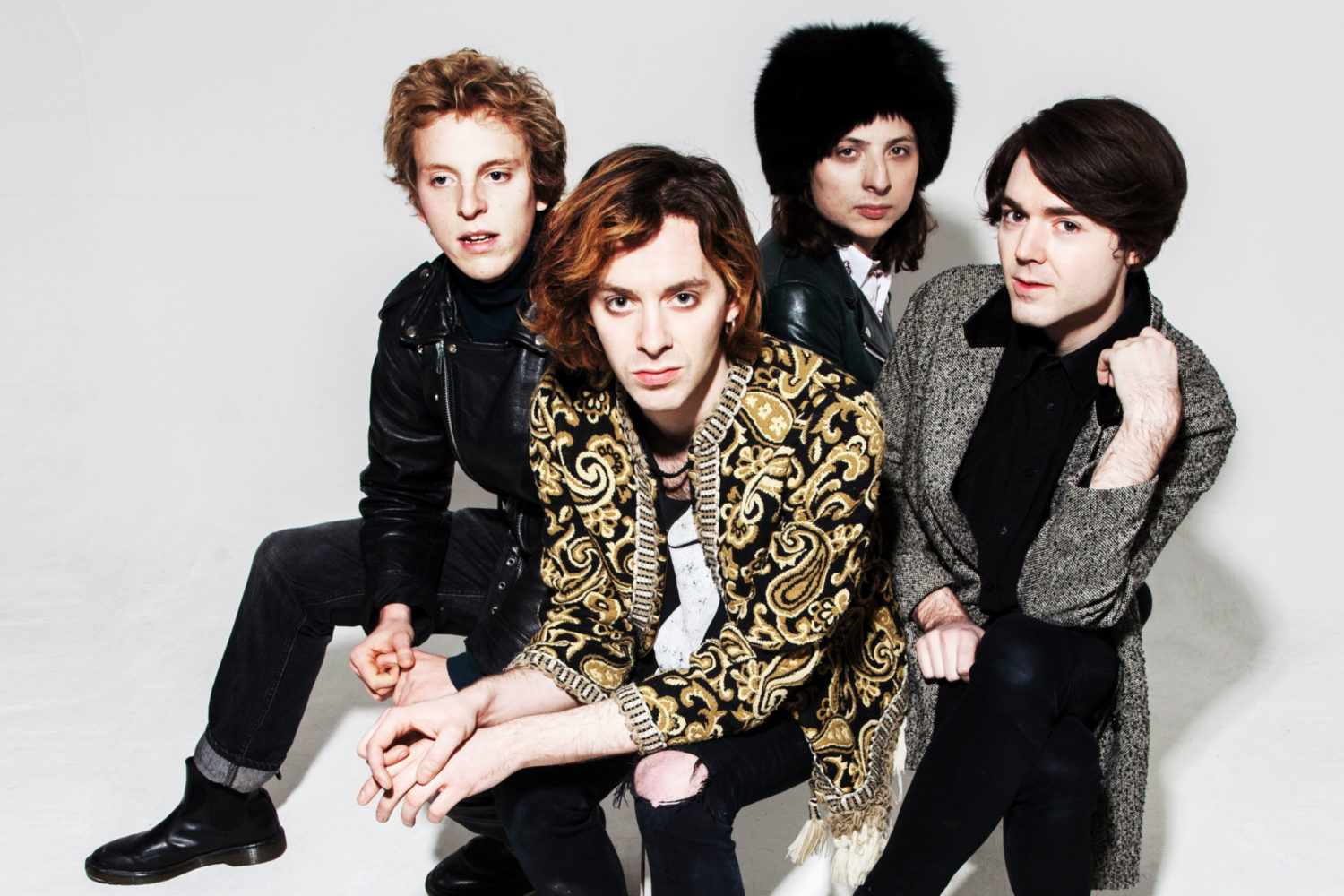 After a minor false start last summer, Peace's second album has finally arrived.
It's 10am, and Peace are discussing the secrets to their success. "Food has got a big part to play," drummer Dom Boyce announces, with a serious look in his eyes. Frontman Harry Koisser nods in agreement. "I'm crippled with self-doubt before lunch. Straight after lunch I'll do something good, and before it everything is shit…" he stops suddenly. "Maybe I'm a food addict?"
The conversation that casually seesaws between these two is not necessarily what you'd expect from your run of the mill 'indie' band. Any signs of over-inflated egos are virtually undetectable – replaced instead by a refreshingly modest and mellow mindset. Not at all bad considering they're in the middle of promoting their very hotly anticipated second album, 'Happy People'.
"From a writing perspective it feels a lot more real, more developed," Harry says, fiddling absent-mindedly with his scarf. "We came out of recording and felt like it had a lot more intent. We knew what we wanted to do this time. The first album was more of an experiment." Dom smirks slightly in response – "there was a lot of naivety in the first one."
Released in 2013 after four years of non-stop touring, 'In Love' was the album that brought Peace to national attention. With its swirling guitars, rough-hewn energy and guttural cries, it gave a gust of life to a genre that was grasping for it. They've been quick to shrug off the album's success since, though – claiming repeatedly that it was all just a bit of blag. "It was a fucking blag!" Harry laughs. "I told the label that I'd written eight songs when I'd written three. Five songs from 'In Love' were written in eight days before the label wanted them in. It was a complete blag – like when you do your homework at the last minute."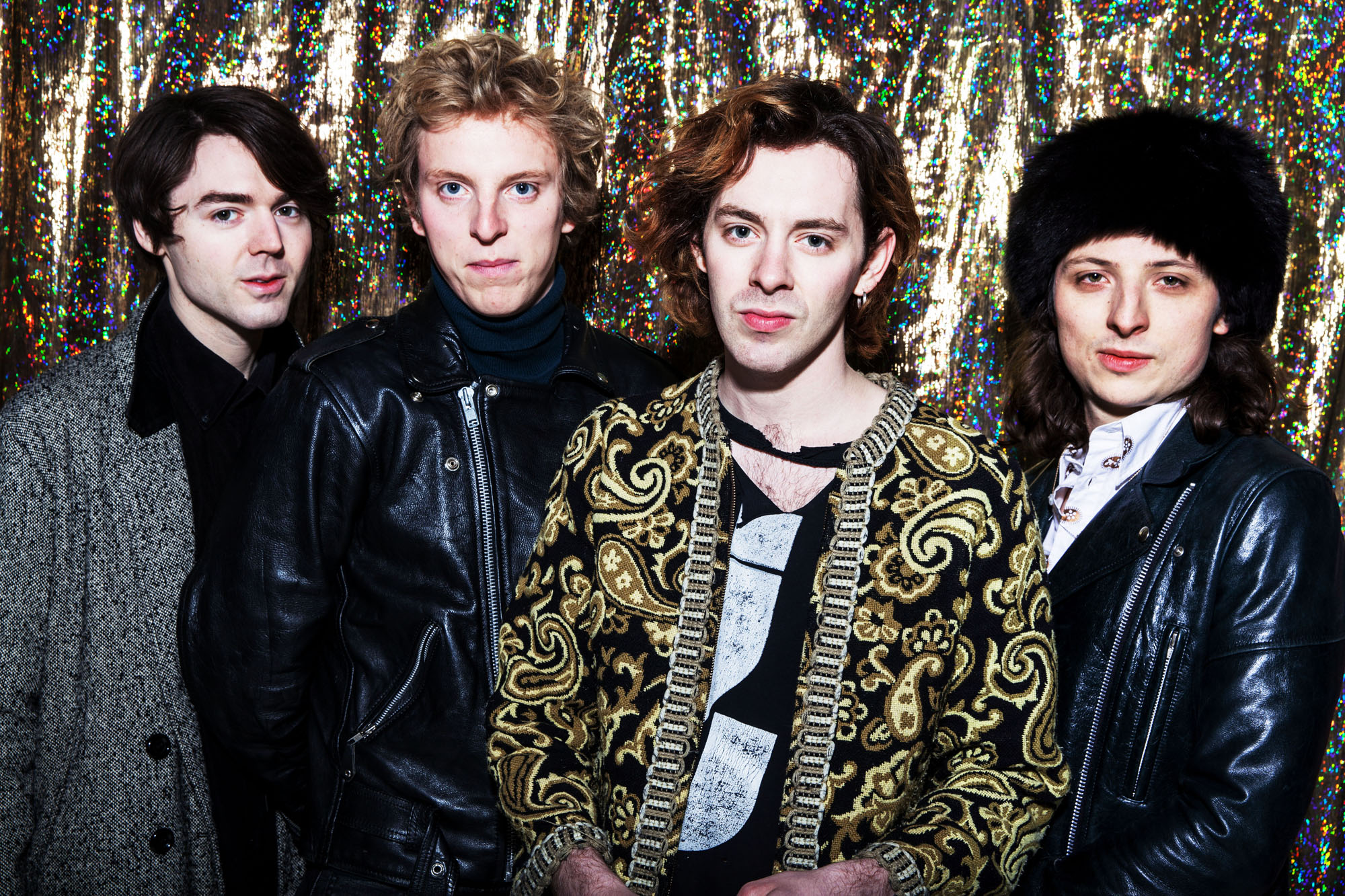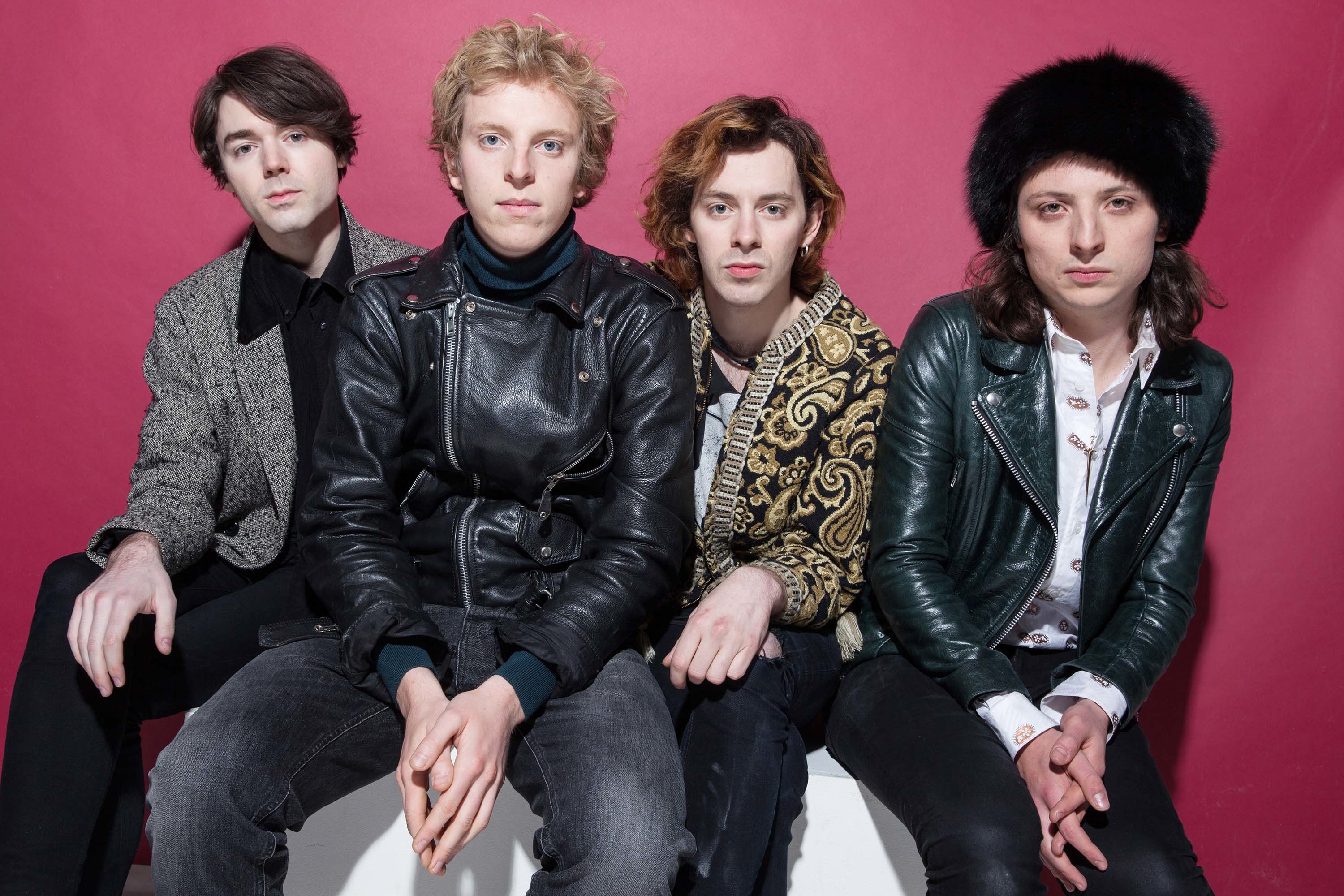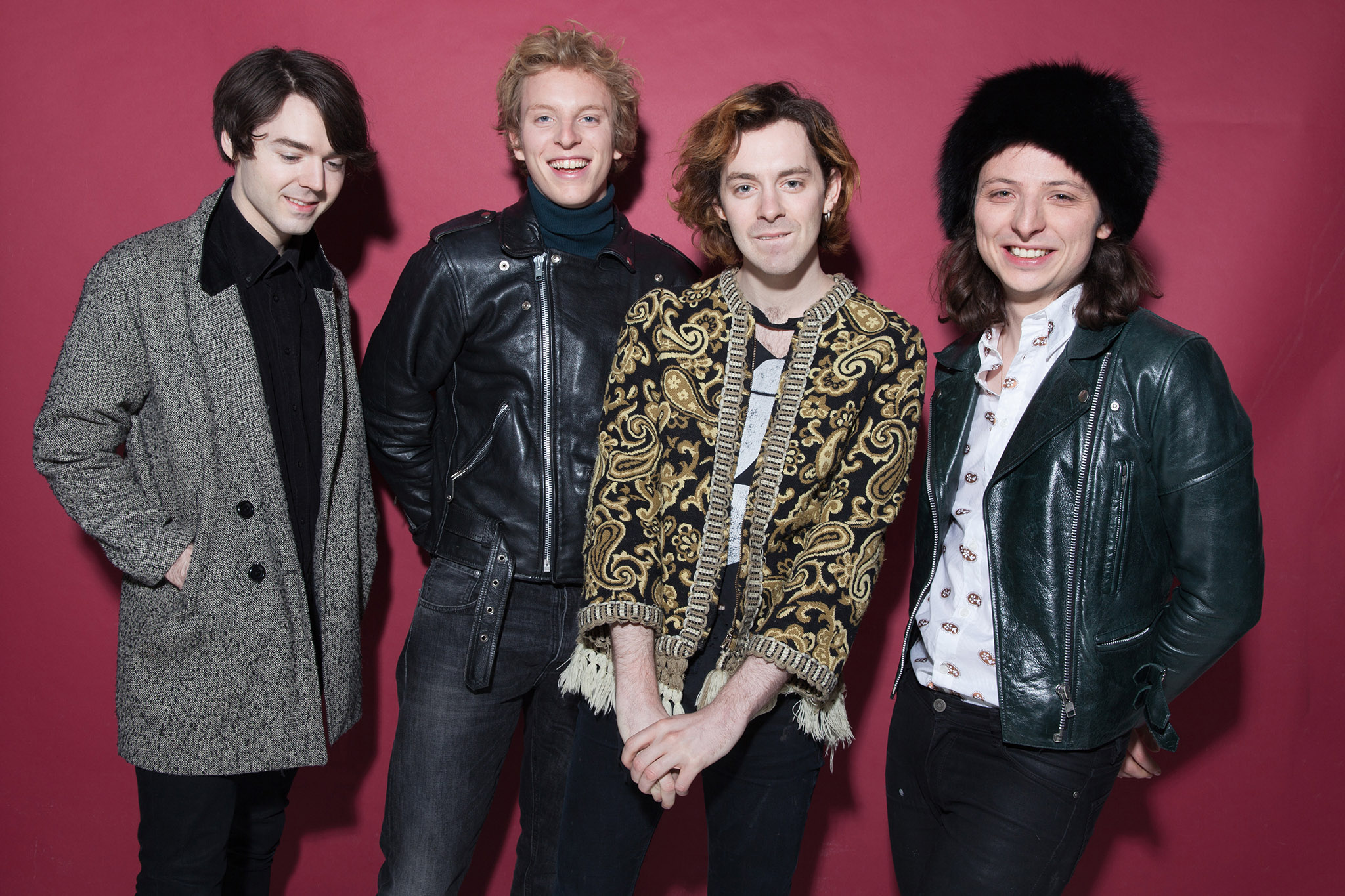 "We knew what we wanted to do this time." - Harry Koisser
When it comes to the songwriting, it's Harry who's in charge of the lyrics and the basic melodies, with the others adding their own flourishes in the later stages – and despite their carefree demeanour, there are still sharp flashes of red raw ambition. "I started out trying to write these insane songs that were just like fucking images. I'd be like, 'I don't care what they mean! I want them to be big and sad and gorgeous!'" Harry remembers, rolling his eyes in embarrassment. "Some of the songs on this record have no pretence, though. It used to be scary but now it's just like, fuck it. Actually, I was shown this messed up film the other day about a serial killer who's addicted to killing, and I feel a bit like him sometimes – in the way that writing can feel really scary and wrong but you get a buzz off it…" He breaks off suddenly. "To be clear, I'm not a serial killer."
It's not only the sound that's changed for 'Happy People', either. They've ditched the lo-fi aesthetic of their music videos too, opting for something a little more slick and conceptual. Take 'Lost on Me' for example – crisp white outfits, synchronised dancing and an ending that sees them fall off the edge of a cliff. "We're not trying to be too cool with it," Harry says with a shrug. "We just want to make good videos. I used to watch Kerrang TV round my uncle's house, and you just don't see music videos like that anymore. You know the 'Basket Case' video by Green Day? What happened to music videos like that?" Dom looks at him with a blank expression, but he carries on wistfully. "I feel like everything's got a bit cool over the last few years. It's all about the brand and the image. Who's a guitar hero now for young kids? When I was younger you'd worship these guitar gods and you'd be like 'Fuck, I want to pick up a guitar!'"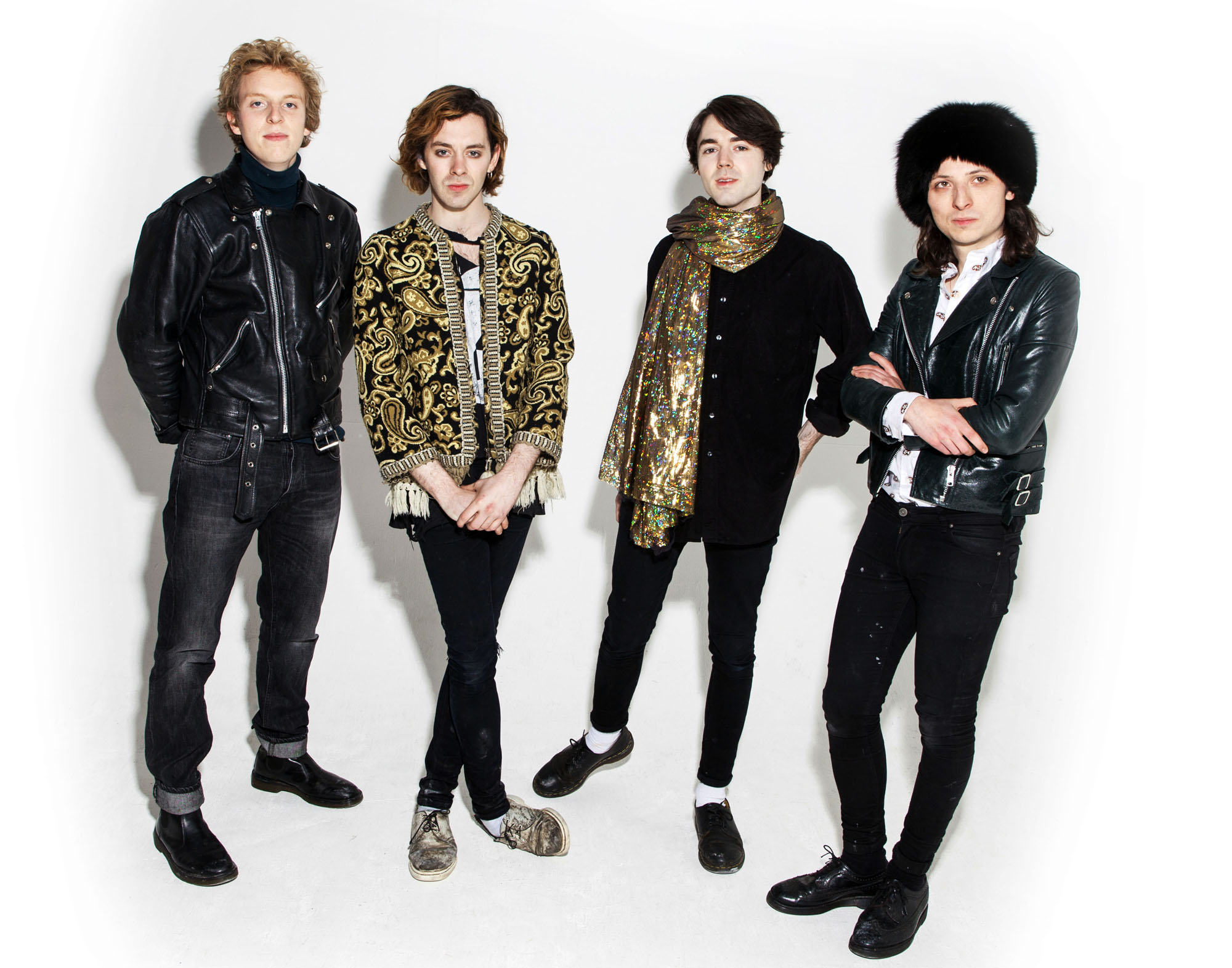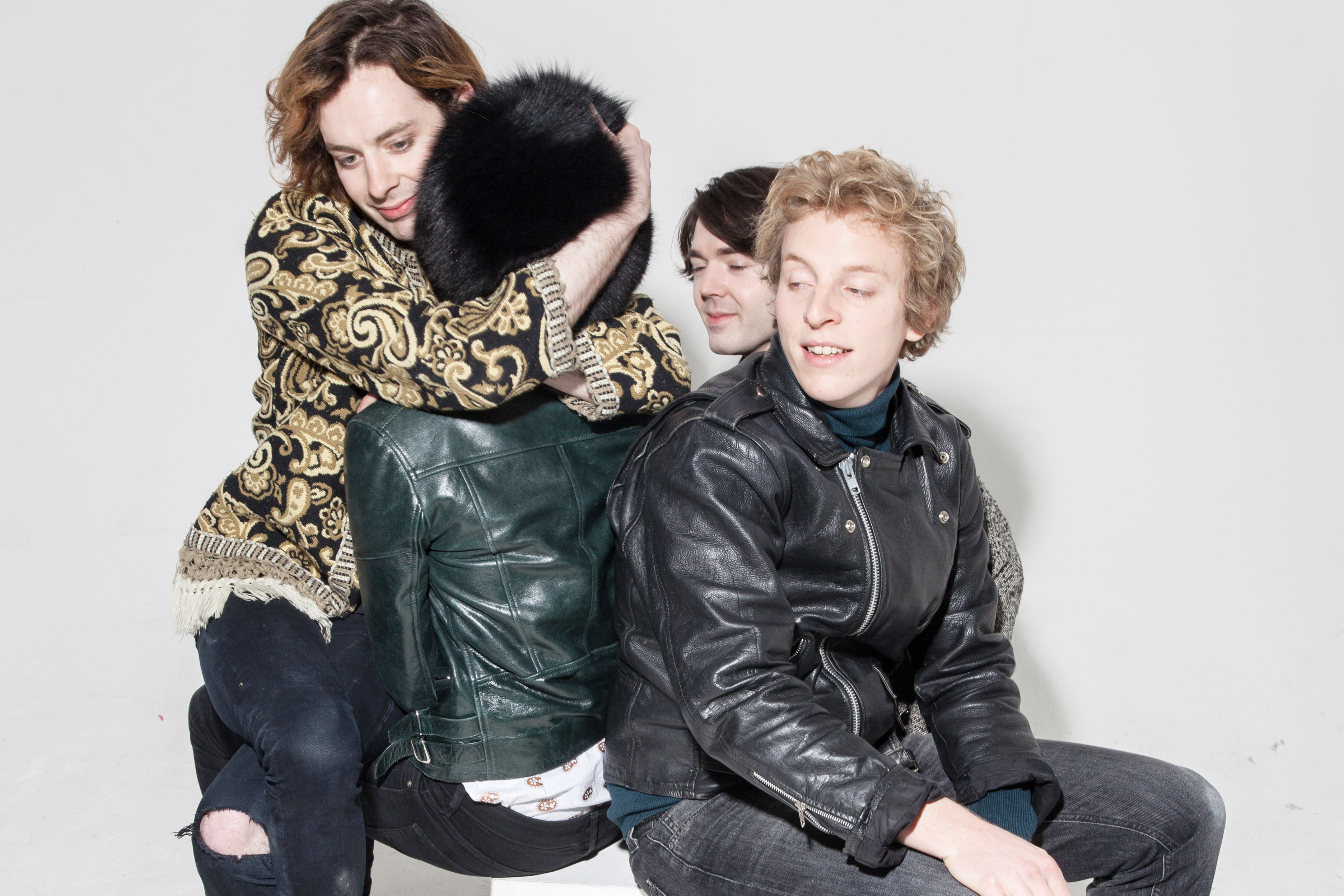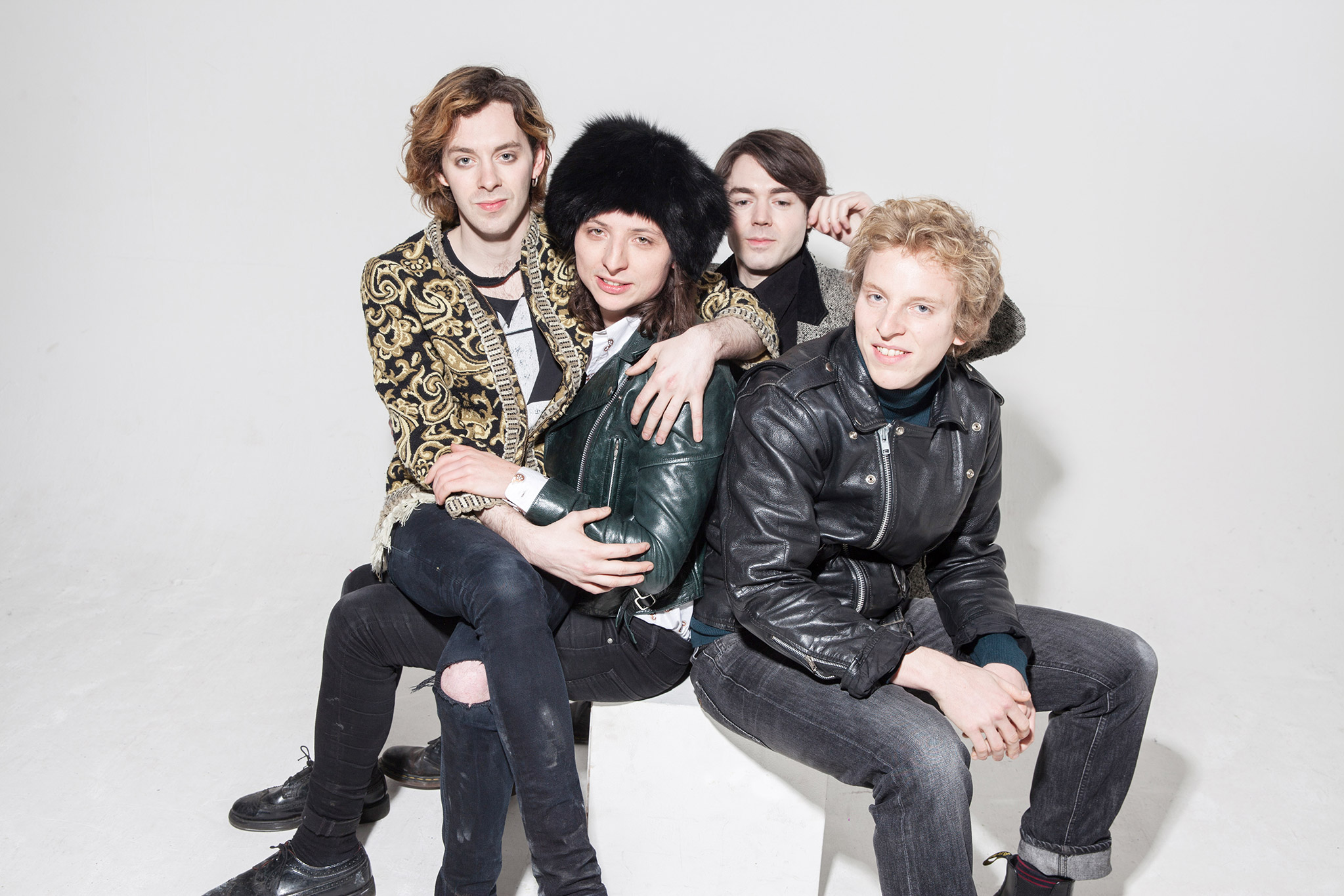 "I've always loved pop music. I wanted 'Lost On Me' to sound like a lollipop that'd been dropped on the floor."
— Harry Koisser
It's true that the recent trends in the music charts have not been that favourable to guitar-based indie, especially in the last couple of years. There are even concerns that the digital world will wipe it out completely – though this doesn't seem to worry them in the slightest. "Everything goes round in loops," Harry says, philosophically. "You can only go so far, and a lot of on trend dance music now is getting a bit samey. I used to work in techno club, I'm not anti-dance music, but now a lot of the stuff that I hear is not going anywhere." Dom nods, and offers a similar relaxed response – "everyone has always bitched about music in any era, so nothing's changed."
There has definitely been a shift in the sound they're creating this time round, though. The 'Lost On Me' video even flirts a little with the 'boy band' idea – and it's apparently not as abhorrent to them as you might initially think. "I'm embracing the pop format," Harry admits. "I've always loved pop music – I'm not ashamed about that at all. 'Lost On Me' was meant to sound plastic. I wanted it to sound like a lollipop that'd been dropped on the floor and had bits of dust and hair on it." However, when asked if they plan on exploring this world further, he flicks his scarf again and shakes his head sharply. "We're not a pop band, because we're not put together and we don't look like a pop band. We're all just a little bit too ugly."
Either way, their fan base is still formidable and their success shows no sign of dwindling – which is good news considering all the work it took for them to get this far. After all the years of touring, it seems like they're just about ready to get back to it again. So, do they feel wiser this time round? "I feel like I've always been wise – or in comparison I feel wise," Dom says thoughtfully, causing Harry to bark with laughter. "Mate… wise? I don't feel very wise at all! I'll put my hands up and say that I don't know anything, and I haven't really learnt anything. I mean, we were never academics, were we?" He breaks off again with a confused look. "Wait. Is that a word?"
Taken from the February issue of DIY, out now - order your copy below. Peace's new album 'Happy People' is out now via Columbia.

Get your copy of the latest issue