Exclusive guide:
Track by track: Trust Fund - No one's coming for us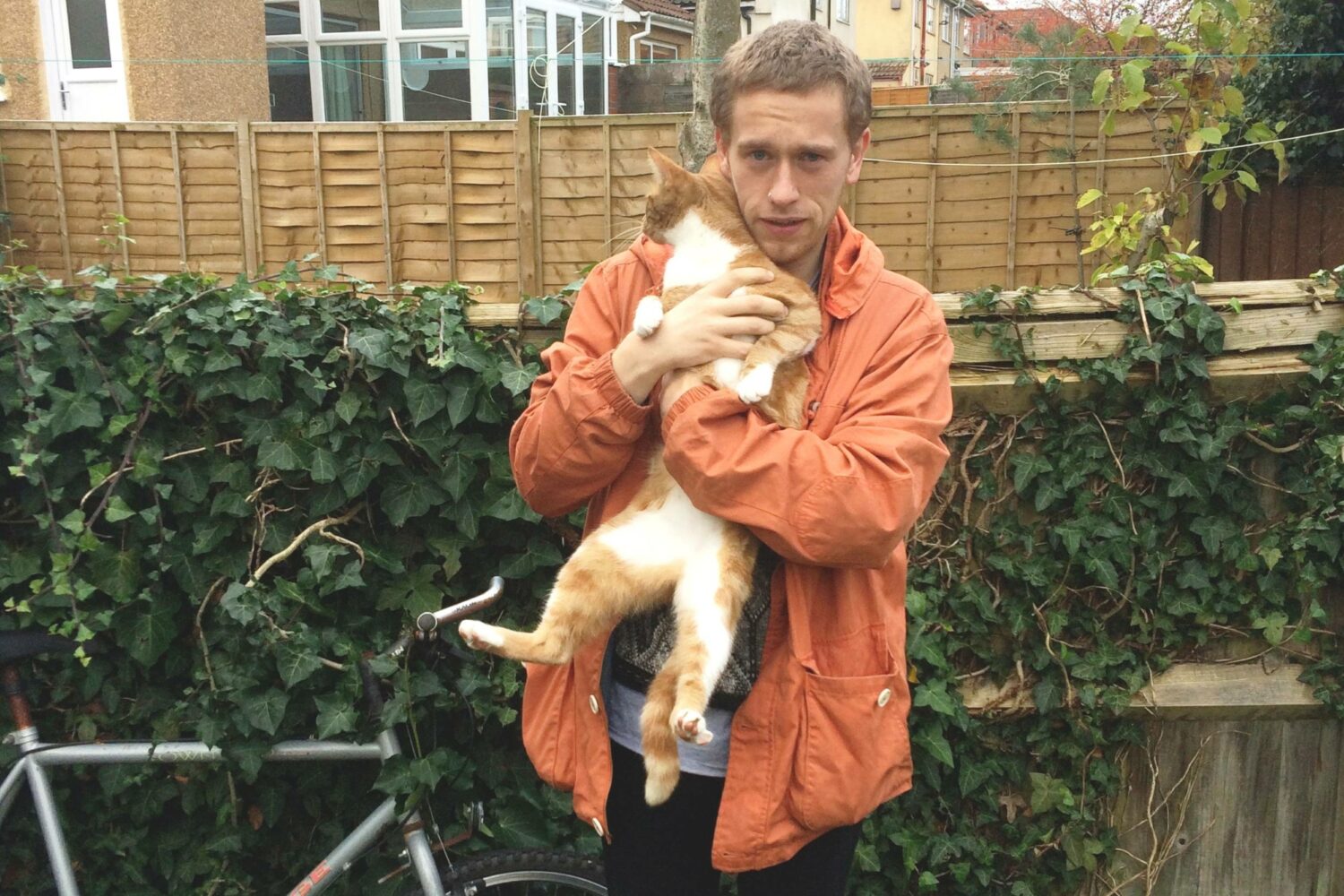 Ellis Jones walks DIY through the inspirations and idiosyncrasies of his debut.
On his debut album, Trust Fund's Ellis Jones finds escape in everyday inspirations, be it cheesy romantic lines or something worthy of a dog-centric video. As it progresses, 'No one's coming for us' doesn't really sound like anything else out there. The gently-does-it routine to this first work gives nods to US college rock staples and UK-based heroes. But throughout, the Bristol force move around in their own space.
It's a funny observation, given that in his exclusive guide to the record, Ellis credits every other band on the planet for 'No one's coming for us'' achievements. Listing Radiator Hospital as the biggest inspiration, he's the opposite of the musician who'll say "I don't listen to other bands" or "why are you making those comparisons". Here's a newcomer who absorbs the best bits of his heroes and creates his own winning formula.
Trust Fund plays the following UK dates: Leeds' Wharf Chambers (16th Feb), Glasgow's Nice 'n Sleazy (17th), Durham's Empty Shop (18th), Nottingham's JT Soar (19th), Brighton's The Joker (20th), London's Montague Arms (21st), Manchester Gullivers (22nd), Scarborough's Corporation Club (20th March), Leicester's Firebug Indiepop all-dayer (21st), Birmingham's Hare & Hounds (22nd).
1. Sadness
I wanted this song to sound like Swearin'. Their first album starts with a really short song which sets the tone really well. I kind of wanted the start of the album to be the loudest or quickest bit, maybe just to trick people into thinking it was a punk or rock album. Because actually only 6 of the songs have drums on, it's a pretty depressing and tiring listen, so you kind of have to get the energy up at the start. Rosie plays lead guitar and it sounds like Lucozade, to me.
2. Pay each other back
I wanted this song to sound like Radiator Hospital. It's probably my favourite song on the album, because the lyrics are consistent and it goes on for quite a long time without having like a proper chorus or hook or whatever. Roxy and Grace's singing on this is really good, I think. Playing music with them is a privilege.
3. Idk
I also wanted this song to sound like Radiator Hospital. The third song on their album ('Something Wild') is 'Big Cloud' - it's pretty different to the others and I think it works really well. so I copied that a bit. Roxy's singing is brilliant on this song.
4. Forevre
This has a weird synth (mellotron?) thing in the first half which i am bit proud of. Yeah I think this is a good song. I wanted this song to sound like Radiator Hospital.
5. Cut me out
I wanted this song to sound like Elliot Smith. Stefano's guitar parts made this into a proper song. The 'Fragile Alien' bit I sort of pasted in from a different song so it has a different tune to the first verse. I felt smart when I did that. The lyrics do a lot of twisting around needlessly, but basically the message of the song is "sorry."
6. Stomach
I wanted this song to sound like Mt Eerie. I think it goes with 'Essay to write' as being a song about being in a house with someone and not getting on. Also I get sad sometimes (I am a very interested and complicated person), but really I always feel hungry, and it feels wrong to be really sad but also really hungry, but it's sometimes a good thing to know that your body is still telling you to eat and be alive and stuff?
7. January
I wanted this song to sound like Tony Molina. I thought that 'all our friends are having such a bad year, and its only january' was a funny joke or a good pay-off or something. It has a drum machine on in the verses and that was mainly through laziness but I think it works ok.
8. Westfield (Derby)
I wanted this song to sound like Waxahatchee. Westfield is a shopping centre in Derby (its been renamed now), and I spent a good birthday there in 2012. The song is also a bit about my dog falling in a river.
9. Essay to write
I wanted this song to sound like the field mice. The essay is metaphorical. It is about not being able to find time to put other people first, or not finding time to sort out how you feel, and stuff just carrying on whether you want it to or not. It was the first song I recorded for the album and I think it feels the most like a 'demo', and we play it better as a band now than how it sounds here with me playing and singing everything.
10. Jumper
I wanted this song to sound like Weezer. dan's drums on this are phenomenal. When I was 'mixing' it I would just solo the drums and loop them until i felt tired or thirsty or something. The breakdown bit (with acoustic guitars and stuff) I am pretty sure is a direct lift from a Pavement song, but I haven't been able to work out which one so that's fine. I think it is about the body and the mind being not very well connected, and so even when you are really really sad you might still feel cold. I think I find that a very strange thing.
11. Unwieldy Foam
I wanted this song to sound like Elliot Smith.I think that the longer the melodic phrase in a song goes without repeating, the more impressive it is as songwriting. Which is daft and untrue. but that means I impressed myself here. The last line is a bit cheesy to have as the end of an album but whatever, it takes ages to make an album and it seemed right at the time.