Muse news:
Muse to release single "within a month"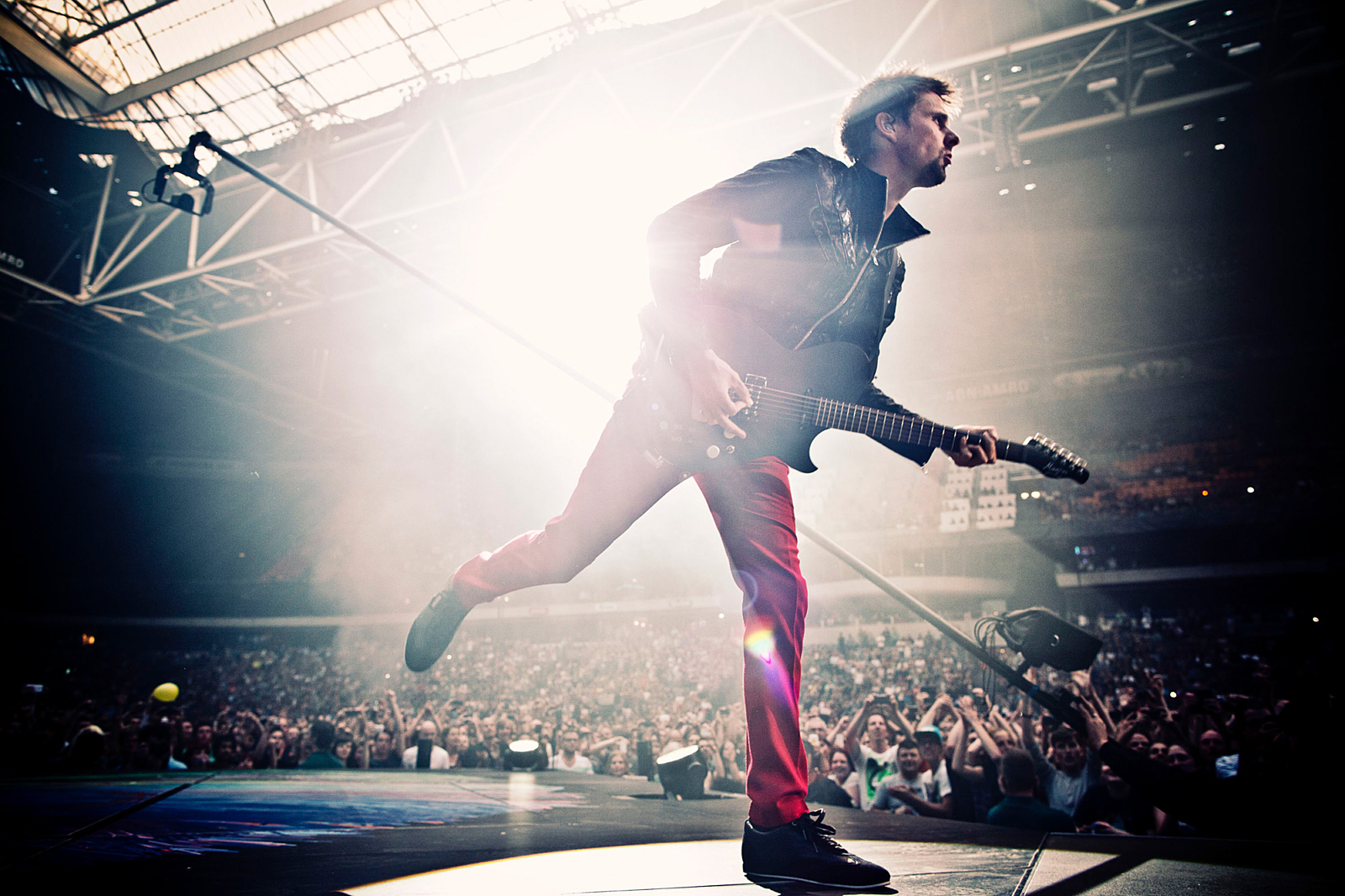 Their new album 'Drones' seems to be drawing closer as band film a music video.
Muse are being very secretive about album number seven, 'Drones', but details are continuing to make their way onto the internet. Following the news that Matt Mahurin will be behind the artwork for the album, this week sees rumours of a music video for the first single being filmed in The Bay Area of San Francisco.
Following a casting call from Lee Sayer earlier this month - which appeared on his Facebook page - information about the shoot, which allegedly took place this weekend, is starting to emerge.
Apparently the video was made alongside SEKDEK (Spirit Extraction Kit Demon Extraction Kit) which "is a series of fantastically colourful, expressive & psychedelically gory sculptured head and torso images that were caught using an expressionistic painting / being extraction / messy visual chaos technique that includes spreading clay, acrylic paint, glitter, fake blood, wigs, fabrics and flour etc.. all over the models." A claim supported by this tweet from Tom Kirk, the band's media manager.
Other details from the shoot are vague but Lee Sayer has speculated that it will be released "within about a month," in a conversation with fans and will be "game changing."
Muse have also continued releasing snippets of music through their Instagram account alongside edited magazine covers. In the most recent video you can hear someone, presumable producer Robert 'Mutt' Lunge, giving the band feedback about a song.
Muse have their first live show of 2015 scheduled in for the end of May which kickstarts a summer of festivals including headline slots at Download and Bilbao BBK Live.