Interview:
The Magic Gang: "We try and make people smile"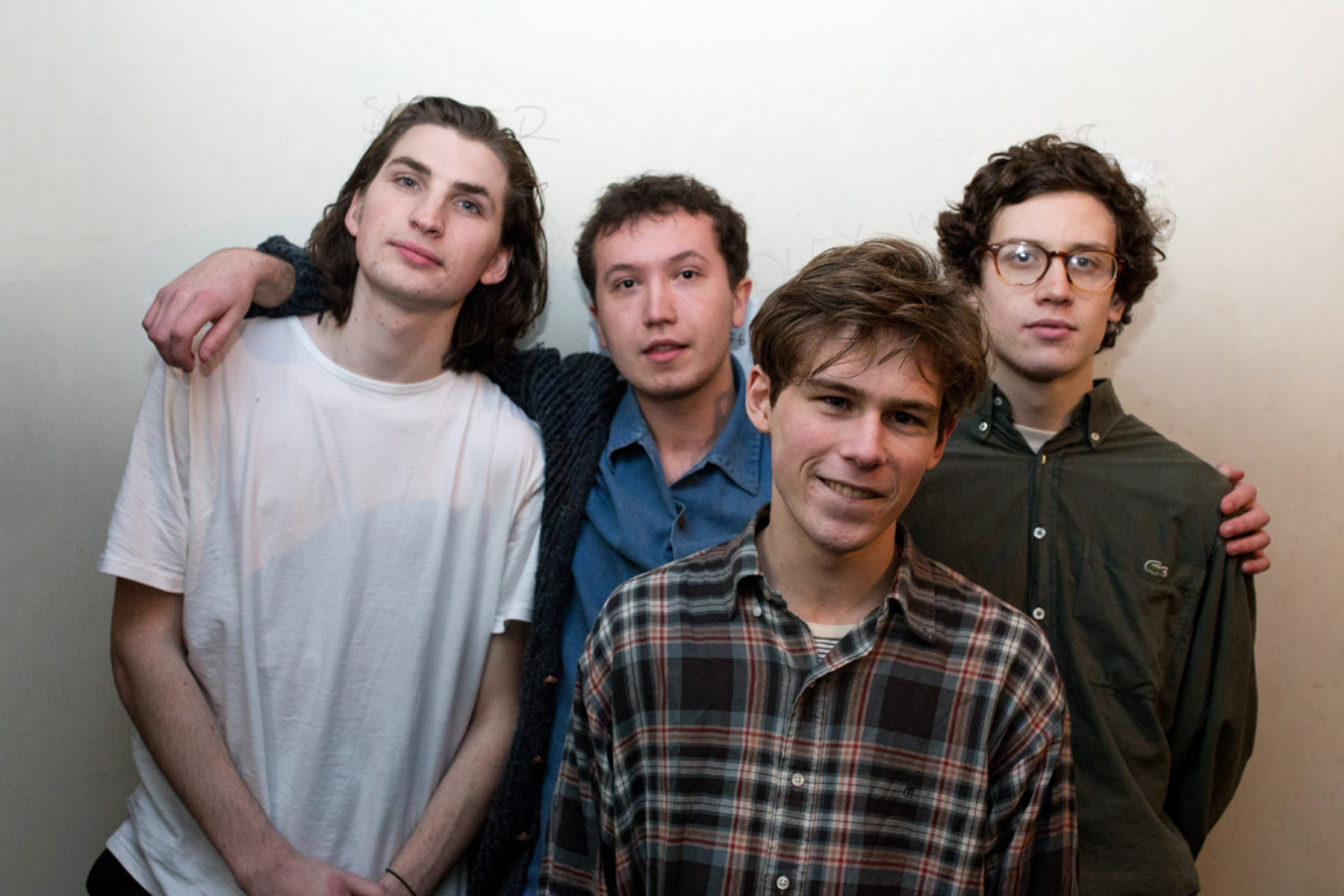 Brighton's barmiest, most prolific new band look ahead to their Roundhouse Rising gig with Girl Band and Hooton Tennis Club.
Brighton's The Magic Gang closed proceedings on the opening night of DIY's Hello 2015, January 6th, playing to a sea of flailing limbs and hyped-up punters. In the space of twelve months, the four-piece have gone from niche concern, barely formed, into one of the UK's brightest new hopes. Still, 2015 looks like being a year of small steps, rather than diving into a world of record deals and heavy-going tours.
This month, they're expected to release their new single, and they're leading the charge with an appearance at DIY Presents' Roundhouse Rising showcase, taking place this Saturday night (21st February).
The coast's most exciting, prolific new band will be joined by headliners Girl Band and Liverpool-based Heavenly signings Hooton Tennis Club, who we've already introduced.
Backstage at Hello 2015, we figured it'd be a great time to find out about what lies ahead for The Magic Gang this year.
Is it fair to say you tried to get your rep playing live?
Kristian Smith: We're kind of known and respected as a live band, which is not something I was ever expecting to happen.
Gus Taylor: It's more word of mouth, we have friends of friends coming to the show. We try and make people smile, we try and make them feel happy.
Are you always recording whenever you want, in this Brighton house you share?
Jack Kaye: It's definitely a single that's coming out, in the next two months. That's what we know.
Kristian: We've only really been a band for just over a year. We've not been hiding anywhere, we just formed and we needed time to get any decent playing time.
Gus: We were fucking shit at playing. We were so bad.
Jack: It's better to have a kick up the arse.
What made you decide you'd take your time?
Jack: People liked it. They were interested, so we thought we'd take it seriously and get good at playing together.
Kristian: It's harder to make a mistake when you have less, rather than having loads on the internet.
Gus: In a year, we've written thirty or so songs. Some of them are shit, but we're getting towards the sound we wanna go for.
Jack: Between all of us, there's so much material and there's various angles. It's not all the same thing.
How have your recent London shows been?
Gus: Really shambolic. Sam Conway [Bloody Knees] got on stage last year, trod on Jack's pedals, wiped out two guitars in one stride. These two were fucking fuming. And Sam grabbed the mic, did his thing. It was only going West from there.
How come you're going for a self-release thing and not with a label?
Gus: We don't wanna put all our eggs in one basket. If you become associated with a label, the whole process will just be so much quicker if we're releasing it with people we know. They know what we want from it and what we're about, whereas if a label comes along at such an early stage and they wanna push us in a direction, that can intervene. We just wanna write loads of great songs.

Get your copy of the latest issue