Album Review:
Torche - Restarter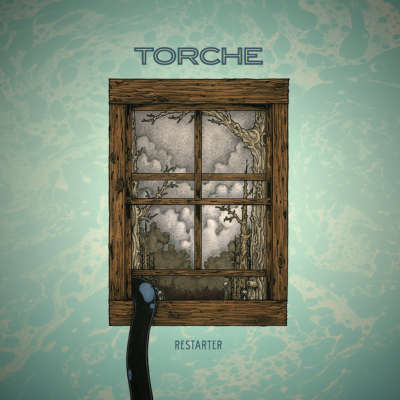 'Restarter' reverberates with a satisfying sludgy weight.
Released: 23rd February 2015
Torche have never really been your typical metalheads. Where most bands find themselves revelling in blood-drenched imagery, the Floridian four-piece roll out illustrations of rainbows and clouds. When some groups get holier-than-thou about the technicality of their riffs, Torche douse the whole track in melody and just turn up to eleven. Over the past ten years, their melting pot of pop hooks and sludgy metallics has served them well, and if their latest album is anything to go by, they show no signs of slowing down.
Beginning an album with a song as powerful as 'Annihilation Affair' would be difficult for any band to pull off without a hitch, but unsurprisingly, it feels like natural instinct for the band's opening gambit. Lead track, 'Minions', is a meandering blitz of guitars that somehow swirl and chug all at the same time. Granted, their fourth effort seems to be a little bit denser than their previous effort; there are more moments of relentless heaviness than on 'Harmonicraft', but they still possess that potent thrill for hooks. 'Undone' is packed with continuous intensity, while 'Believe It' is a heady mix of bludgeoning riffs and possessive vocals.
Where 'Harmonicraft' felt a little more slick and streamlined, 'Restarter' reverberates with a satisfying sludgy weight. Their newest full-length isn't by any means leaps and bounds from what they've done before, but when they've got their brand of metallic pop so well-honed, why would we hope for anything else?