EP Review:
Cheatahs - Sunne EP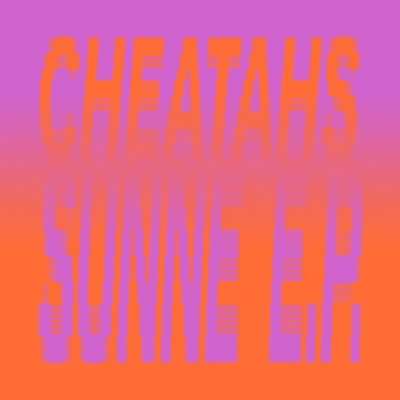 This is a band capable of immense beauty.
Label: Wichita
Released: 23rd February 2015
A band capable of disarming versatility, Cheatahs' 'Sunne EP' comes more as a kiss than a punch. Starting with 'Sunne', the London-via-the-world shoegazers launch into something that takes nods to Big Troubles as much as it does s/t era My Bloody Valentine, with a subversive chord pattern led by a tremolo heavy lead, merging into a serene verse, sung almost in a whisper by Nathan Hewitt. There are other reference points; fans of Yo La Tengo will enjoy this EP sonically and structurally. Yet, despite all of these comparisons, Cheatahs have harnessed their own sound. 'Campus' is stormy and cloaked in reverb, ride cymbals tapping like torrential rain on single glazing, yet the beauty comes from Hewitt's voice. It's almost defiantly calm and breezy against the tidal waves of guitar effects.
'Controller' punches in with a drumbeat indebted to jazz, a woozy, cloudy pop song that Tame Impala would kill for. Three and a half minute songs shouldn't have this many ideas and yet sound so cohesive. This is a band capable of immense beauty, who are also able to fit in a bizarro industrial sounding middle-eight, complete with reverse cymbals, before returning to the chorus-dripping lead guitar parts that dominate the record. Before there's a chance to exhale, 'No Drones' pounds, snares battered behind 'Goo'-esque melodies, breathless and immediate. At only four tracks in length, Cheatahs' contemporaries will struggle to compete with a record twice as long.