Live Review
Cheatahs, Power Lunches, London
24th February 2015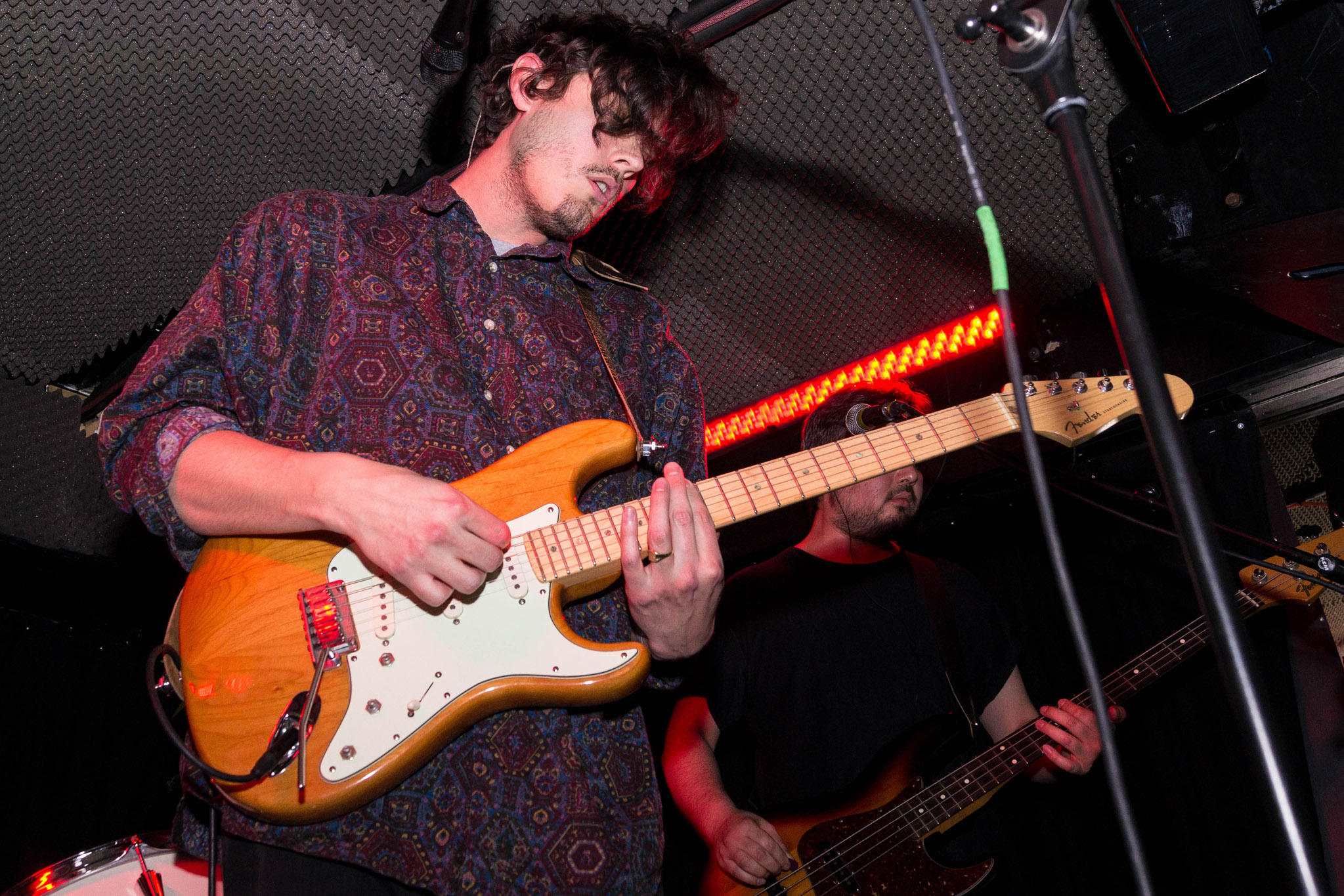 Flitting between endless potential and claustrophobic tension.
There are no games, card or otherwise, being played in East London tonight. Cheatahs are in town to celebrate the release of new EP 'Sunne' and they don't need anything but their music to get the audience to play along with their heroics.
The band politely force their way through the packed crowd, a hangover from the gnarled sunshine of Feature helped by the anticipation lingering in the gloomy basement, and take to the stage. From the double-tap drum shot of the new song that opens their set, Cheatahs engage in a conversation that never runs dry. 
Live, the delicate kiss of  'Sunne' is transformed into a gruff embrace while the considered flourish of 'Controller' dances with chaos. There's still beauty in their narrative but it's a more abrasive, immediate tale. 
This rugged reimagining of Cheatahs' carefully layered sound shares a secret or two. 'Geographic' exposes a football terrace anthem buried in the melody while a new song, tentatively titled '3D Milk', pits electronic beats against indie dancehall. It's a varied series of ideas that become fully realised in the dark theatre of the evening.
Surrounded by reflective walls and red lights, Cheatahs' sprawling noise rock flits between endless potential and claustrophobic tension. The band twist from distorted breakdown to echoing refrain, shining a light on a reckless yet grand sonic landscape that offers excitement until you see just how distant their horizon is. 
The dying whir of another new song 'Freak Waves', sees the band begin to pack down but the once gracious crowd now stand a little closer, a smiling barrier preventing anyone from leaving. For the only time tonight the audience is left wanting, if only for a playful moment. A jubilant rendition of 'The Swan' answers any last requests and underlines an evening of celebration.