From the magazine:
Purity Ring talk reinventing the wheel for LP2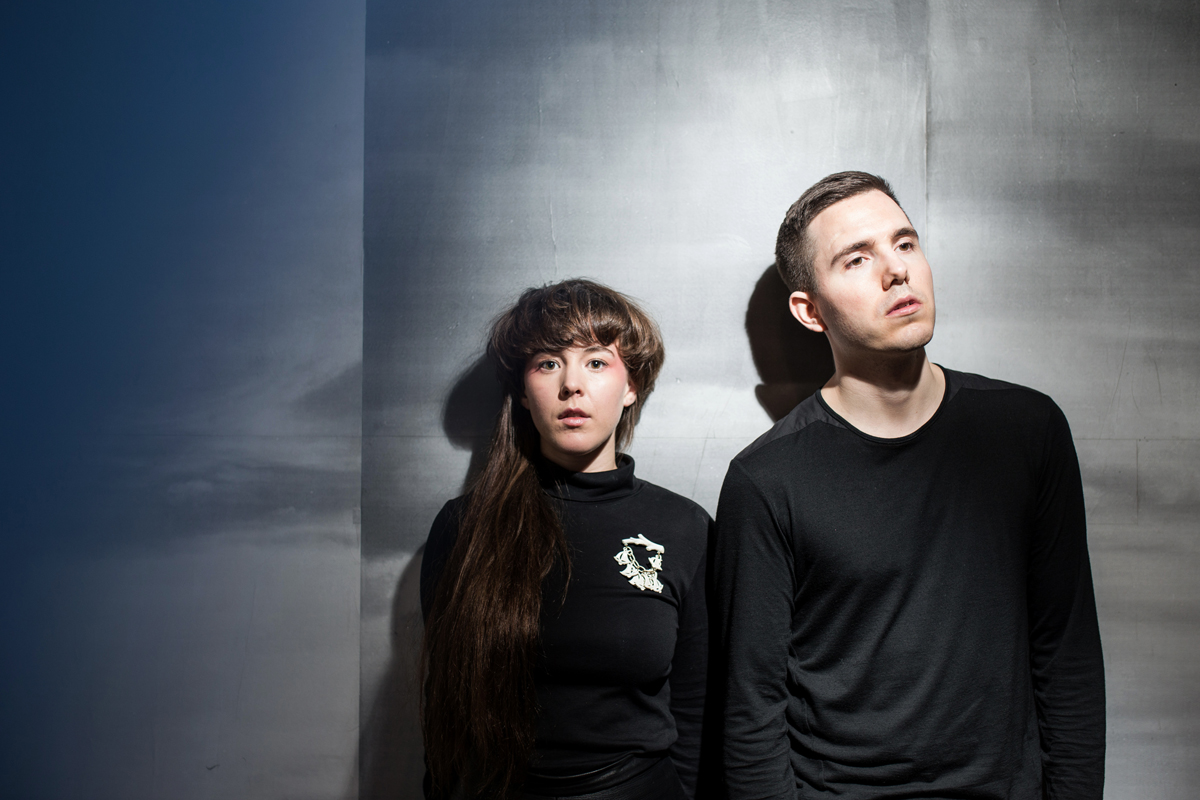 Edmonton duo ditched their email approach for a real studio with 'another eternity'.
In the new issue of DIY (out tomorrow, Friday 27th February), Edmonton duo Purity Ring discuss how they reinvented the wheel - and essentially started a new band - in order to start LP2, 'another eternity'.
Although the pair met as teenagers in their icy hometown of Edmonton, it was only after they graduated high school and moved to opposite ends of the country (Megan to Halifax and Corin to Montreal) that Purity Ring began to find its feet. Consequently – and pretty bizarrely – their first record 'Shrines' was constructed almost entirely over email: Corin would send across his backing track, and Megan would then begin working on a responsive vocal demo. As Corin explains the elaborate ins and outs of their old system, he starts to laugh – "'Shrines' was just us each doing our own thing and then smashing it together."
With 'another eternity' though, the game changed. After a solid 18-month break from writing together, the two began to experiment with actually being in the same room. Corin would fly back to Edmonton especially, and the two would force themselves to collaborate face to face only. "It was totally different. It was kind of like starting a new band," Megan remembers. Corin nods sharply. "It didn't work immediately," he adds, firmly but fairly. "It took some time for us to actually learn how to write songs together. I think that's probably the same for any new band, though. It really took us a while to get started, but it was like real songwriting as opposed to just laying a vocal track on top of a random beat. The thought went into it to give each part of the song its own space to shine. That was a big thing."
Photos: Emma Swann. Read the full interview in the March 2015 issue of DIY. Purity Ring's new album 'another eternity' will be released on 2nd March via 4AD.