Watch:
Crows stampede into view with new 'Pray' video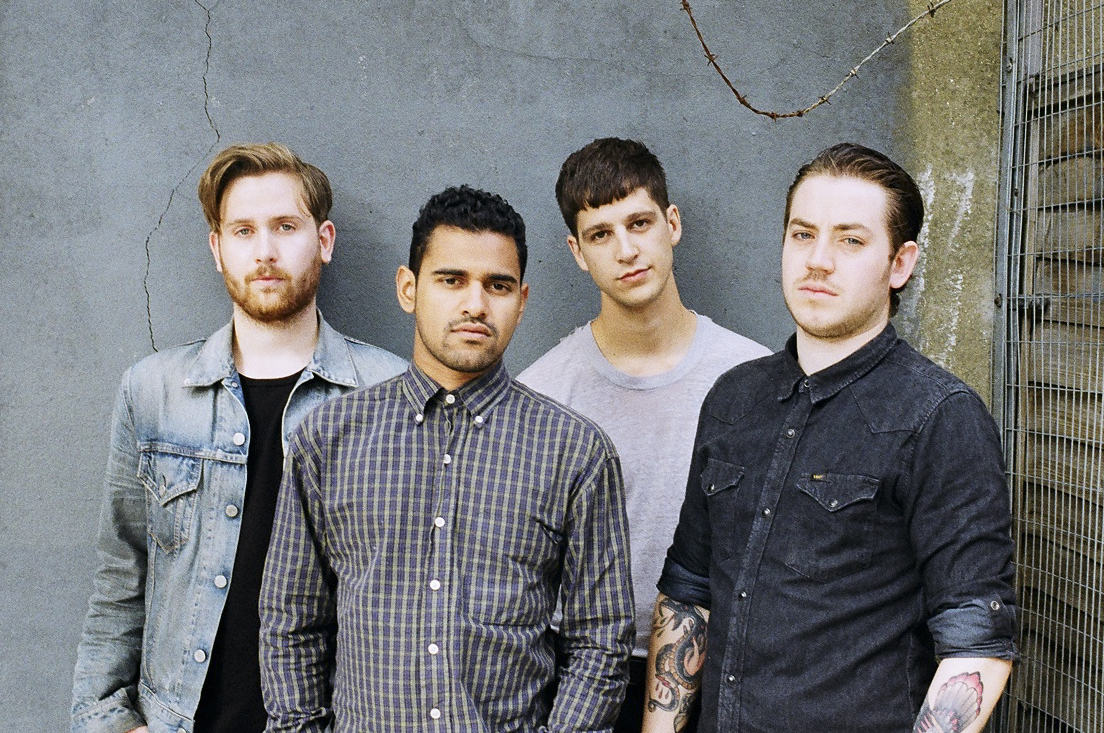 Black-and-white assault on the senses lands ahead of UK dates with Wolf Alice.
Stare into Crows frontman James Cox's eyes midway through one of their shows and chances are, he's going to react. He'll either grab your t-shirt, eyeball you into a stupor or use your body for support as he charges into the crowd. Make no mistake, he's not the average, static type.
Crows' new video for forthcoming single 'Pray' is a similar experience, really - a breakneck speed assault on the senses, it mimics the rush of being the target of Cox's intentions. Only this time, it contains a few pairs of rotten teeth. Watch out for those. Last time we saw Crows, Cox was bleeding at the mouth after just a couple of songs. Best avoid those "jagged" fangs, then.
'Pray' b/w 'Crawling' comes out 30th March on Brace Yourself Records. Pre-order here.
UK dates:
FEBRUARY (w/ The Voyeurs)
26 Glasgow, Broadcast
27 Newcastle, The Cluny
28 Bedford, Esquires
MARCH
01 Bristol, Louisiana (w/ The Voyeurs)
02 London, Old Blue Last (w/ Yung)
23 Glasgow, Oran Mor (w/ Wolf Alice)
26 Manchester, The Ritz (w/ Wolf Alice)
27 Newcastle, Riverside (w/ Wolf Alice)
31 Birmingham, Institute (w/ Wolf Alice)