Bye bye banjos?
Mumford & Sons announce new album 'Wilder Mind'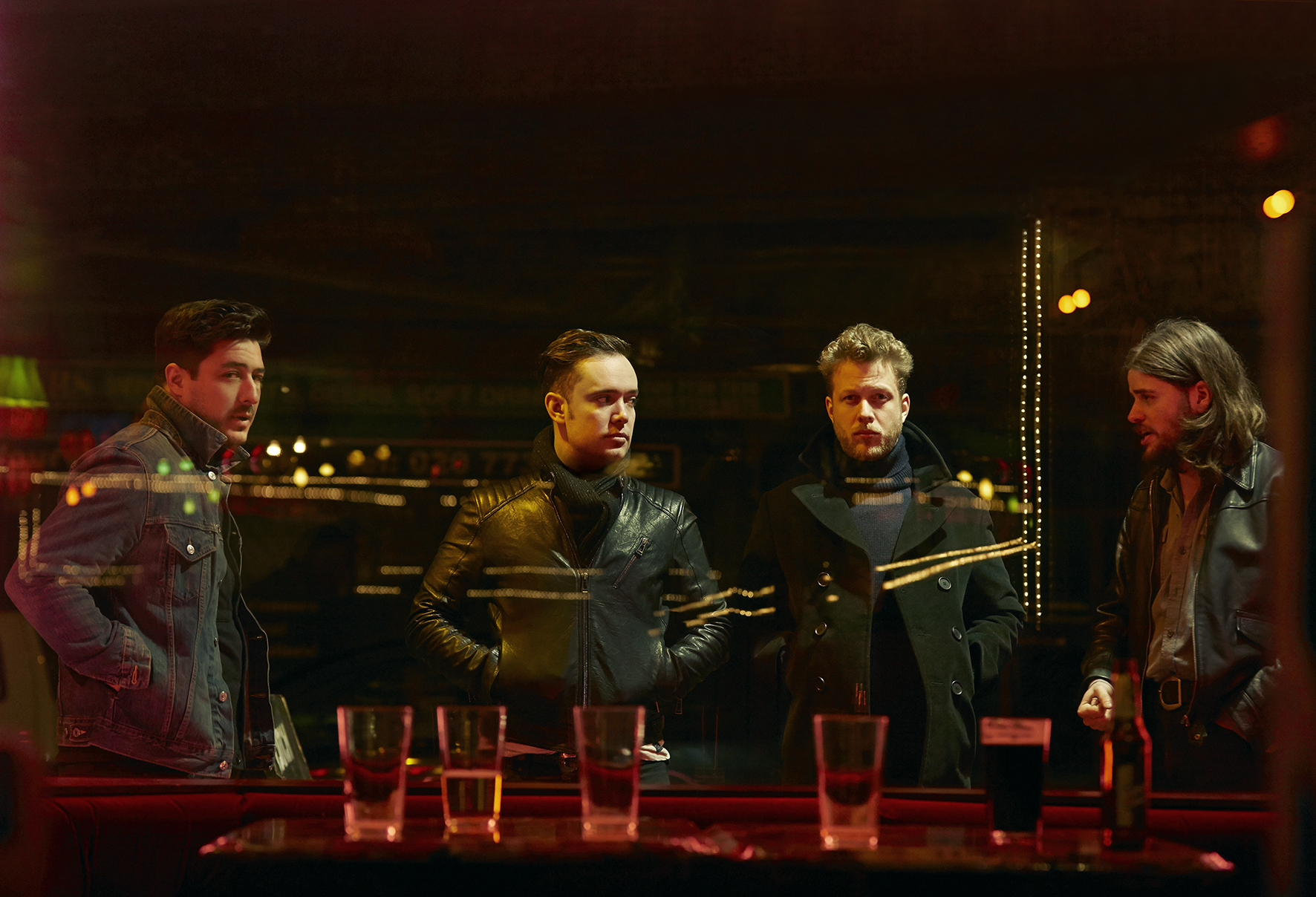 Third album is out this May, and it's set to contain zero banjos.
Mumford & Sons have announced a new album, 'Wilder Mind'.
Out 5th May, the band's third LP came to light earlier today when it was posted on iTunes, along with city skyline artwork and a tracklisting.
'Wilder Mind' was recorded in London and produced by James Ford (who has previously worked with Arctic Monkeys, HAIM, and Florence & The Machine). A number of the new songs were written and demoed at Aaron Dessner from The National's garage studios in Brooklyn.
In a press releases Marcus Mumford says that the new record is "a development, not a departure. I think all of us had this desire to shake it up," he explains. "The songwriting hasn't changed drastically; it was led more by a desire to not do the same thing again."
And here's the curveball - 'Wilder Mind' is set to be completely banjo-free. "Towards the end of the Babel tour, we'd always play new songs during soundchecks, and none of them featured the banjo, or a kick-drum," says Marcus. "And demoing with Aaron meant that, when we took a break, we knew it wasn't going to involve acoustic instruments."
"We chose instruments that played well off each other, rather than consciously trying to overhaul it," adds Ben Lovett.
According to the tracklisting 'Wilder Mind' will include songs 'Tompkins Square Park,' 'Monster,' 'Snake Eyes,' and 'Hot Gates'.
Mumford & Sons have teased the follow-up to 'Babel' with this short preview clip. Listen to a snippet of 'Wilder Mind' below, and scroll down to check out the album artwork: