Alcopop! curate Record Store Day indie labels compilation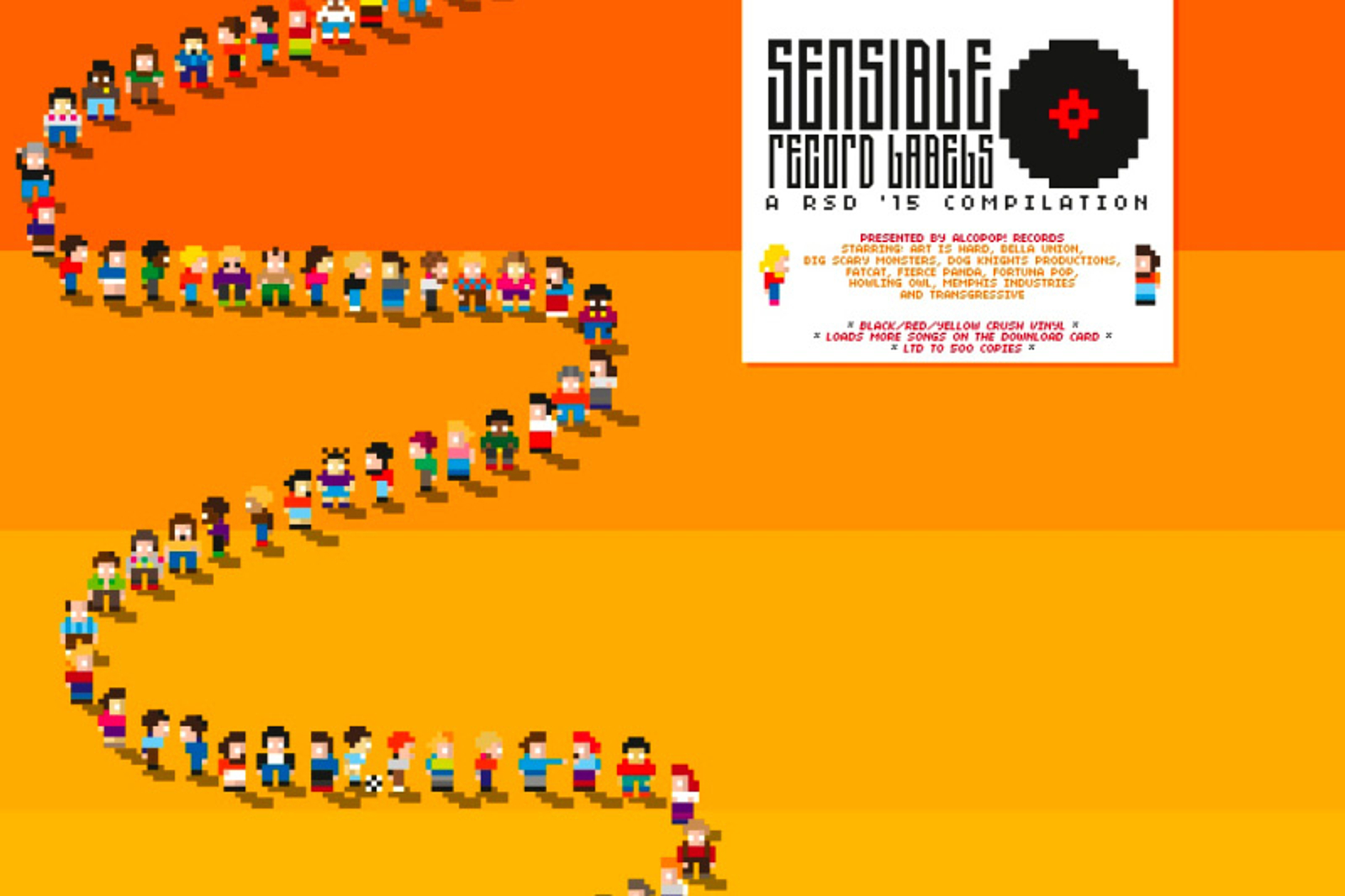 'Sensible Record Labels' will be available for £10 at all participating shops.
Alcopop! Records has curated an indie label compilation to be released for this year's Record Store Day.
Titled 'Sensible Record Labels', the release features a track each from a selection of UK labels including Transgressive, Memphis Industries and Fortuna Pop!, and artists such as Joanna Gruesome, Alvvays and Menace Beach.
The compilation will be limited to 500 copies, available on various coloured splatter vinyl at participating shops priced a strict £10 - and featuring loads of exclusive additional material in addition to the tracks themselves.
Jack Clothier, owner of Alcopop! said: "We're hoping that amid the reissues, expensive singles and re-pressed rarities, we can genuinely open people up to a new way of thinking, and encourage indie fans to delve into rosters of labels they may not already be aware of, becoming further involved the beating heart of our UK indie scene."
Tim Dellow, co-founder of Transgressive Records added: "We're thrilled to be involved in something that genuinely captures the true spirit of Record Store Day, and what this community of great independent artists and labels represent. A great value way for fans to get into new bands across all the labels, and support their local indie store. Good on Alcopop! The Alvvays track is "Underneath Us" making its vinyl debut having only been on a bonus tape given away at indie stores with their stunning debut!"
The track listing is:
SIDE A:
* Menace Beach – Hello Bully (Memphis Industries)
The Pains of Being Pure At Heart – Masokissed (Fierce Panda)
Alvvays – Underneath Us (Transgressive)
* Simmer – Bering Strait (Dog Knights Productions)
* C-Duncan – The Castle Walls (FatCat)
SIDE B:
* Tellison – Boy (Alcopop!)
* Joanna Gruesome – There Is No Function Stacy (Fortuna Pop!)
* Bernard + Edith – Dagger (Bella Union)
* Best Friends – Wash Me Out (Art is Hard)
* Woahnows – Sounds Like Spitting (Big Scary Monsters)
* Silver Waves – Gargoyle (Howling Owl)
* denotes a previously unreleased track.