Watch:
Puppy get into the heart of the mosh with debut 'Forever' video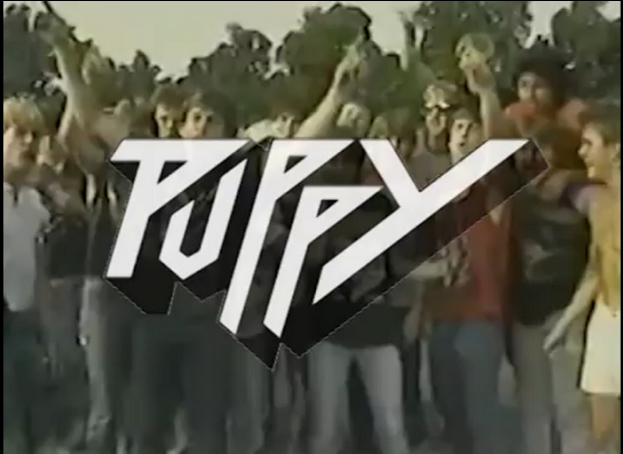 Anonymous thrashers' debut track is one of 2015's brightest first steps so far.
As 2015 finally got going, London newcomers Puppy took their thrashing first steps with a debut track, 'Forever'. Not exactly throwback, it still manages to recall the grubby, hook-stuffed peaks of pop punk, nostalgia lining the seams.
It's no surprise, then, that instead of showing their faces, the anonymous group have put together a montage of rock and nu-metal's terrifying heyday. Shots from early '00s-era Download and Reading & Leeds fests combine to showcase a grim, slightly regrettable but unmistakably of-its-time few years.
All that's missing is a Limp Bizkit cameo.
Watch Puppy's debut video below. Billy Howard Price directs.