Interview:
Clarence Clarity: "I drove myself mad making this album"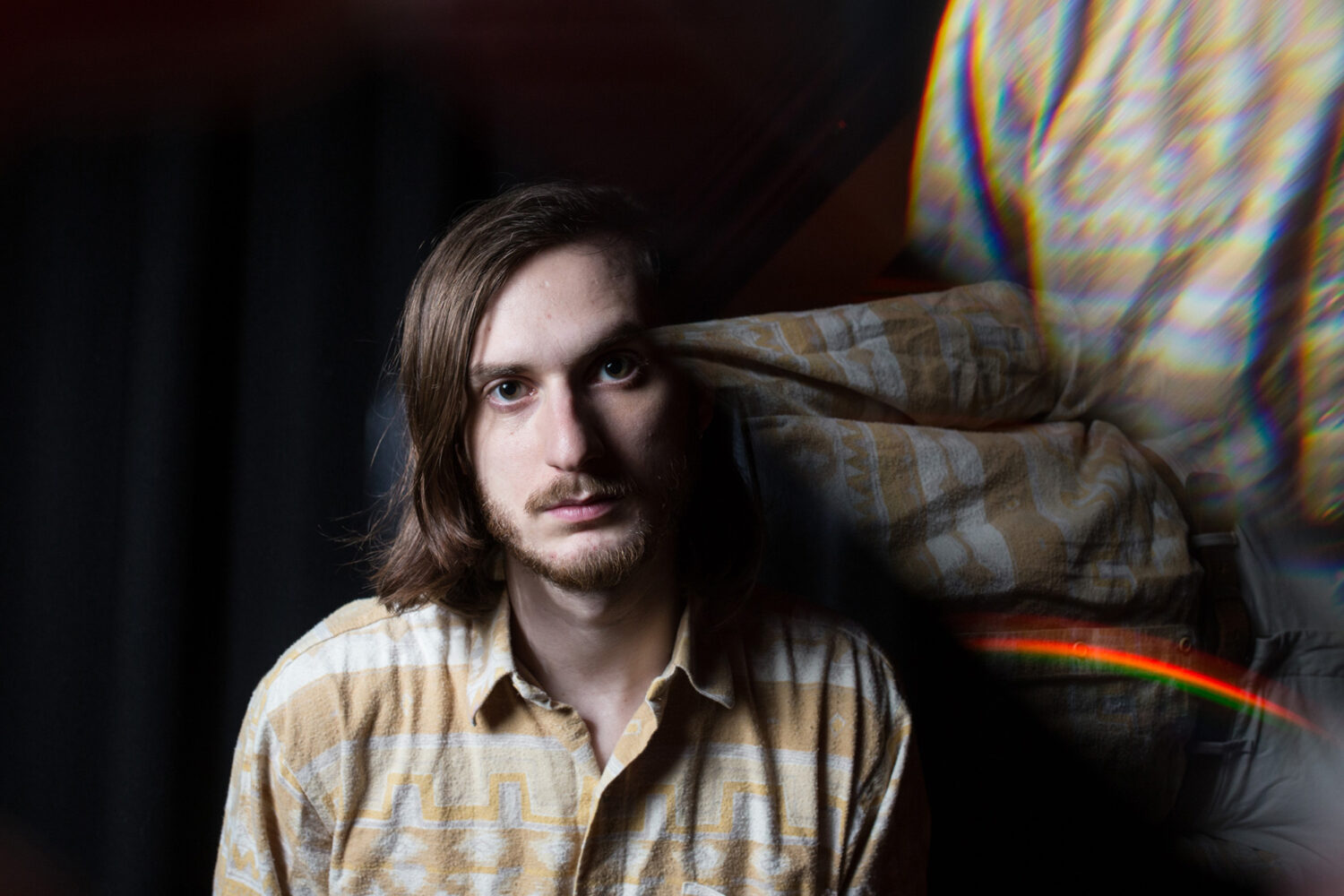 It's no secret that Clarence Clarity is an enigmatic being, but ahead of making his live debut, he invited DIY to have a glance into his world.
Emerging in a haze of neon noise and whispering truths, there's a mystery about Clarence Clarity. However, the time to break cover is looming and boy, does Clarence know how to make an entrance.
With his debut 'No Now' clocking in at twenty tracks long and his first foray into the live scene, a support slot on an already high-profile, thirteen-date Jungle headline tour, Clarence is set to expose himself like never before. Meeting him at his South East London rehearsal space, he's ready to explain why now is the right time.
The room is littered with instruments and an amplifier hums in the background. Clarence excuses himself to turn it off, only for another piece of equipment to emerge from the black. "When I started, I just wanted things to be judged on their own musical merits and to start building this story, the Clarence Clarity world, and me working that out as I go," admits Clarence. It's an ongoing process as he pauses, ponders and considers himself several times. Not as a means of disguise, or verbal slight of hand but putting the pieces of the puzzle together for himself.
"I'm hoping just going out as a live thing might be the missing piece in the jigsaw for some people," he states. "It could be that it completes the Clarence Clarity universe, it's been building up to this point," he offers, hoping for moments of clarity, if we're being crass. Both audience and performer will be united with uncertainty on these dates. "I don't necessarily know exactly how it's going to unfold on stage," he starts. "It'll be in your face and a mess, where appropriate," he guarantees. "I'll definitely be harnessing the chaos."
"There's a graveyard of things out there that I've done in the past, if you can be bothered to dig around," Clarence admits. "Not that I encourage that. It's part of the reason I've been given these dates to some extent, some people have confidence in me somewhere, hopefully they're right to do so."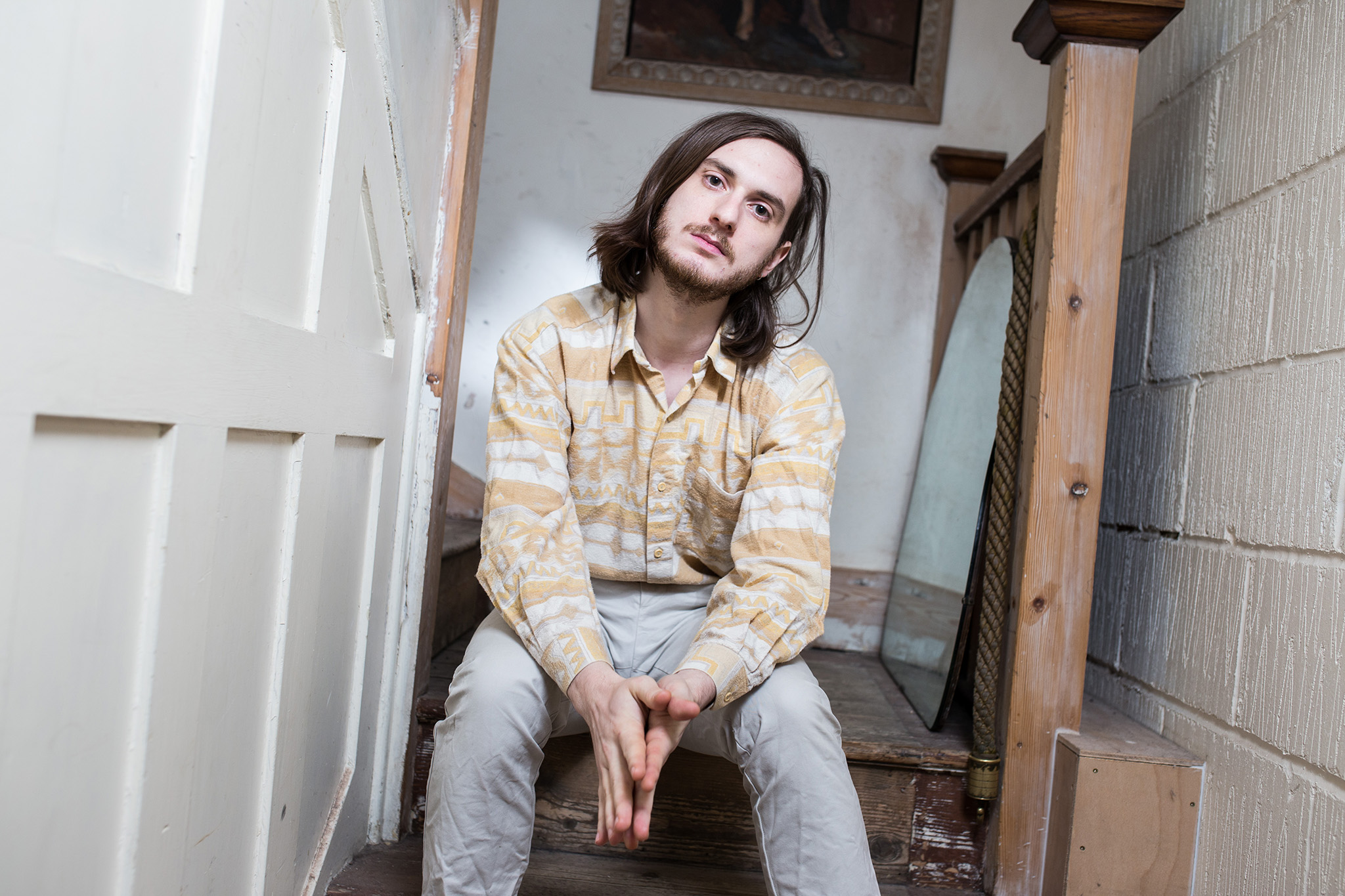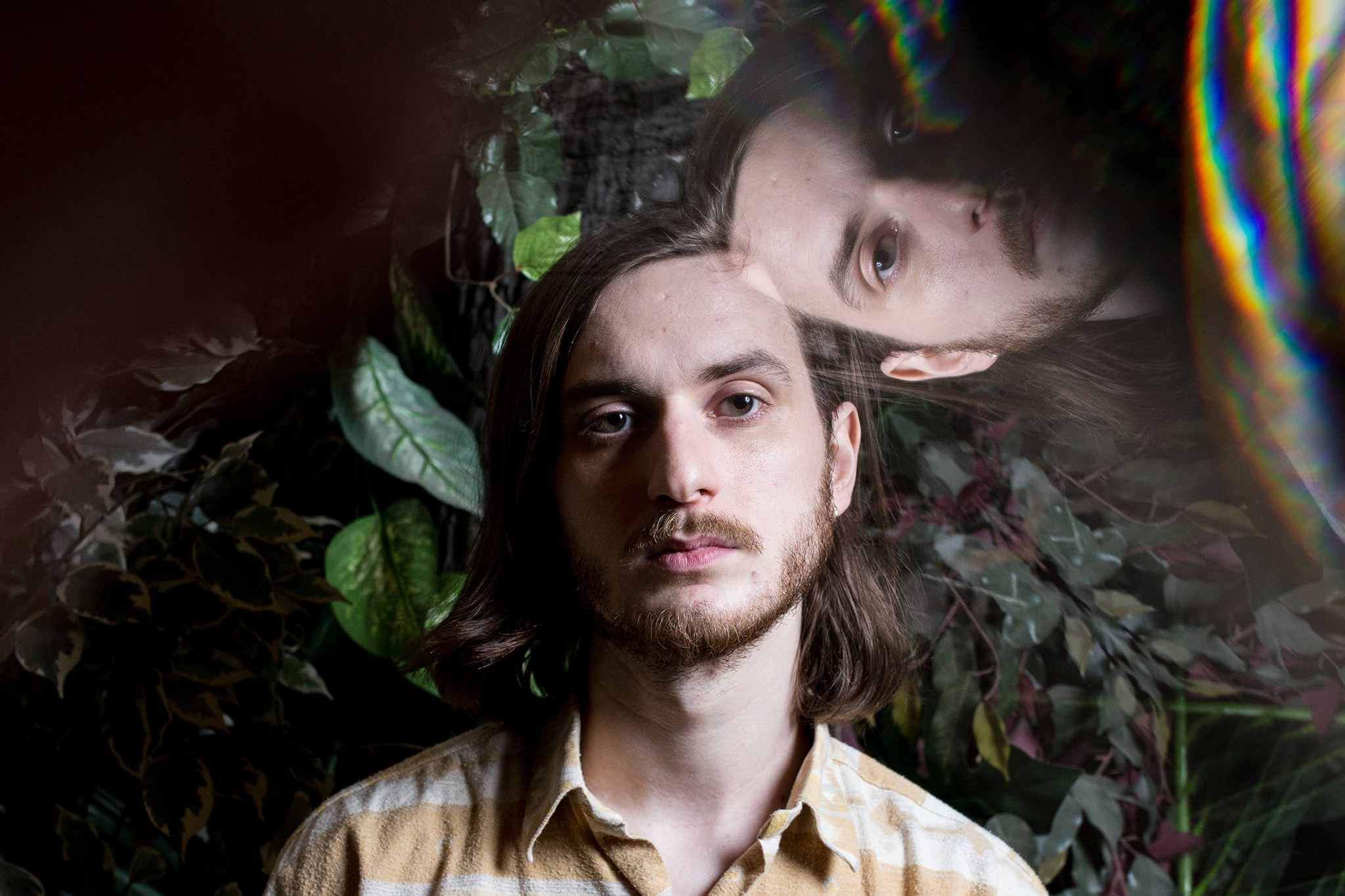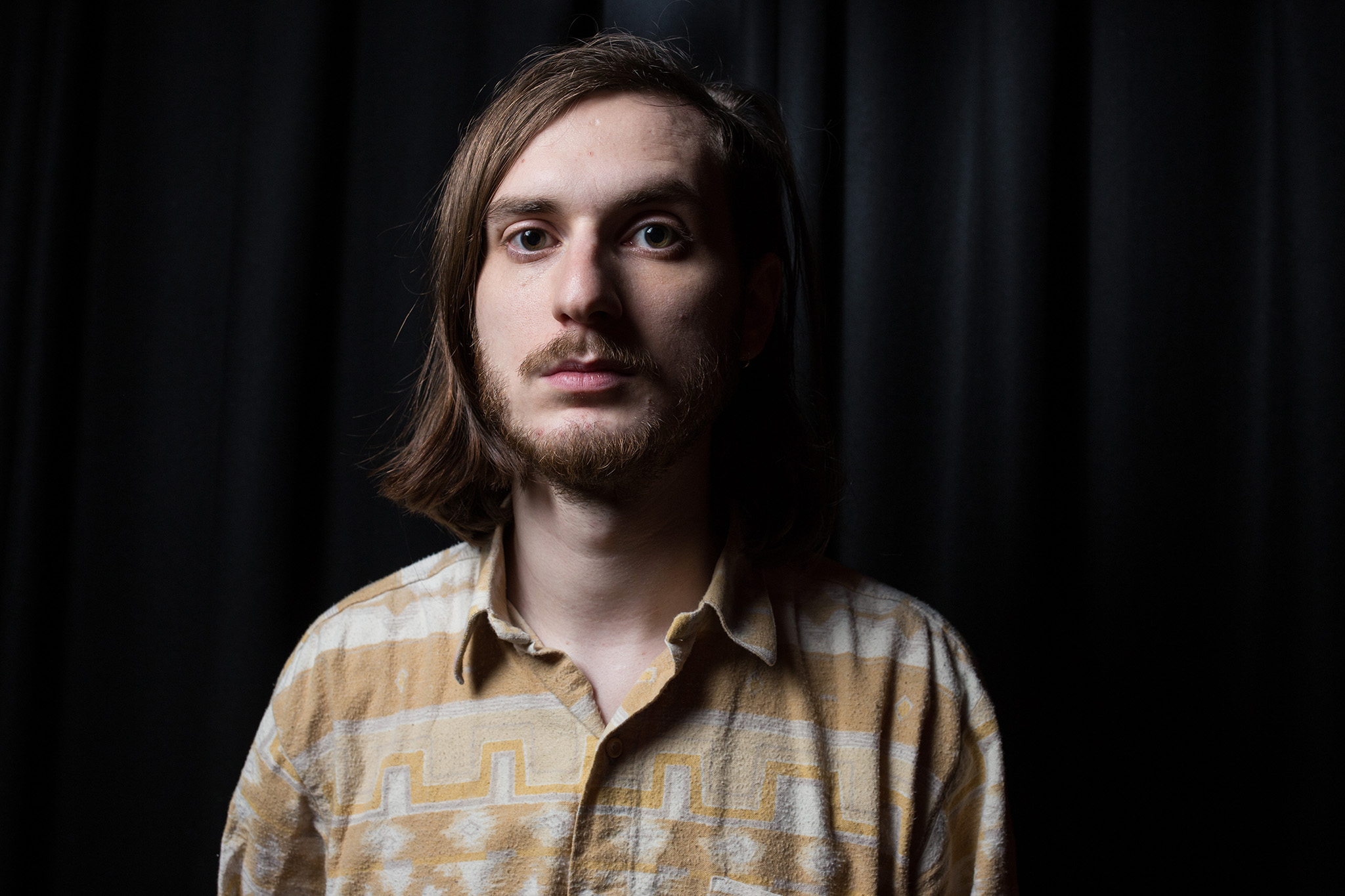 "It'll be in your face and a mess, where appropriate. I'll definitely be harnessing the chaos."
"I'm itching to get out and play," he says with a smile. "I drove myself mad making this album and it'll feel more complete for it to exist in the world rather than in my head and my bedroom. If you're expecting to come and see exactly what I've recorded, don't bother," he warns. He's extended Clarence Clarity into a four-piece band of friends and is set to bring "out some of those elements that aren't so obvious in the recordings."
"I have done stuff in the past with laptops and midi controllers but it's not what resonates with me. I need some real people around me and to feel like I'm in a bit of a gang," Clarence explains; with a full drum kit before him and a glint in his eye. "We've rehearsed the songs, musically it's as good as it should be at this point, but it's one of those things where you can rehearse forever but you just need to do a gig. It'll make sense when you see it live."
"I've just made a video with Weirdcore for 'Meadow Hopping, Traffic Stopping, Death Splash'. He's done stuff for MIA and Aphex Twin, we've been talking about some projection type stuff, it could really work but that'll be further down the line," says Clarence, briefly glimpsing into the future.
"I just wanted it to be the biggest, boldest statement that I could possibly make," Clarence says of his debut 'No Now' before promising "an assault on the senses, twenty tracks from every dark corner of my mind." From the ominous choir of 'Become Death' through the glitching swagger of 'Meadow Hopping, Traffic Stopping, Death Splash' until the serene conclusion of 'Now I Am' and back again, Clarence Clarity has done it.
"I think the whole album format is in a weird place at the minute, and that's partly why I took the liberty of making it a twenty-track album. If the album's dying out and no one knows what the hell we're doing with it anymore then I at least want to make my definitive statement one way or another." From the album's deliberately open-ended title through the range of potential influences and messages, the assured statement that is 'No Now' is open to interpretation. Dealing with the inability to pinpoint the present and the total freedom that comes with it, 'No Now' offers liberation through verse. "You can keep dividing time into smaller and smaller amounts but you never actually pinpoint it. It's constantly a fleeting moment, the present. There is no now and that's a total freedom."
"I listened to this Haitian voodoo collection of field recordings when I first started this," admits Clarence, after a few moments of deciding how much he wants to give away. "Without being super specific, there was a period of trying do that classic, get-into-world-music thing. I was also trying to make my guitars sound like waterfalls," he states simply. Inspired by David Lynch films and a blue-to-gold colour gradient, 'No Now' is the musical "representation of the picture in my head."
"People make music to express themselves that they can't in other ways," summarises Clarence. "I've definitely got an element of that. I'm quite socially awkward and I'm not the greatest conversationalist, so I tell my stories through this to some extent." He stops, with a laugh, and reasons, "I'm probably more confused than when I started. It should be like that though, the more you learn, the less you know." With loose threads of reincarnation and the cycle of fire and ice threaded into its fabric 'No Now' presents itself as infinite.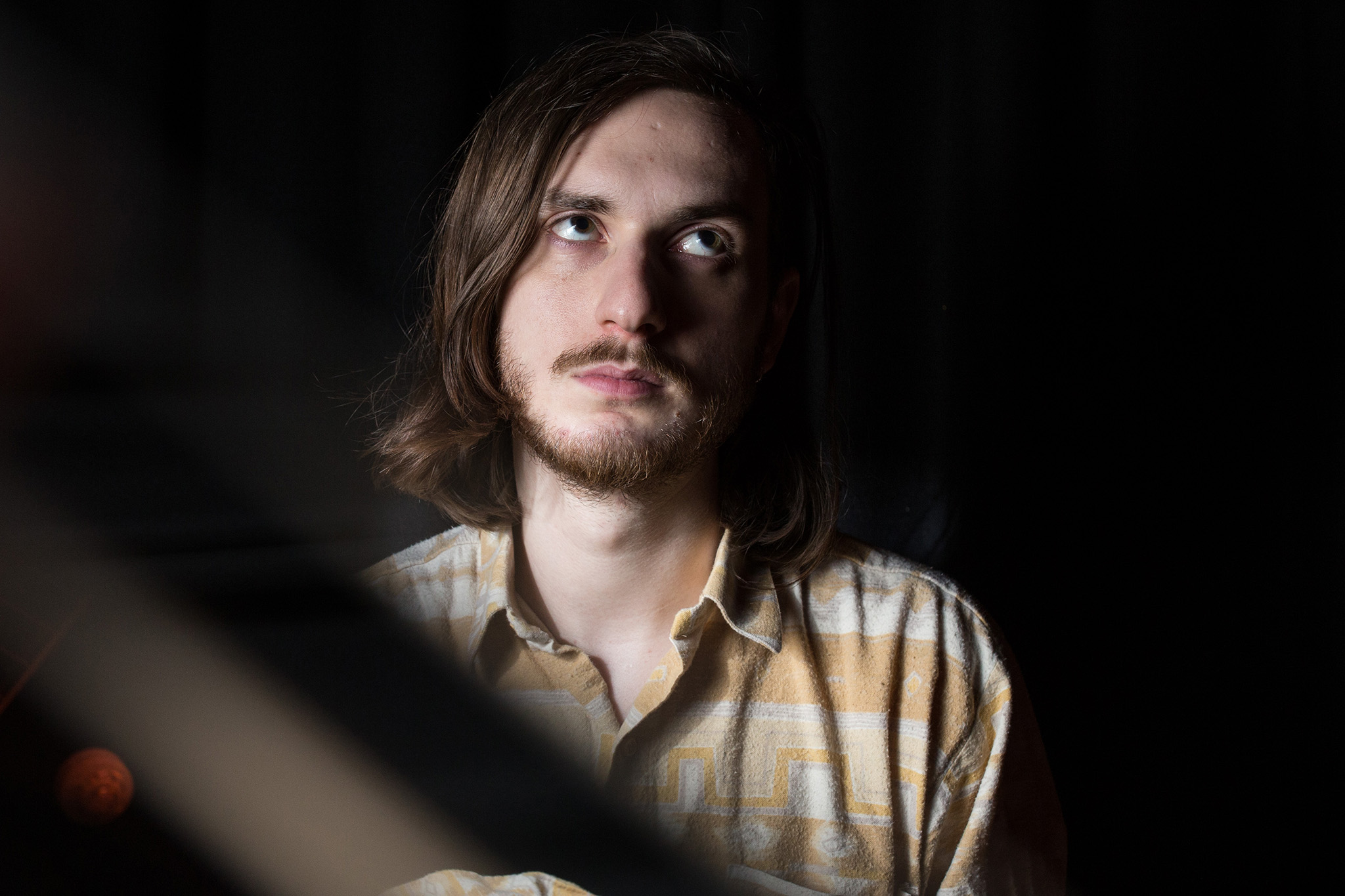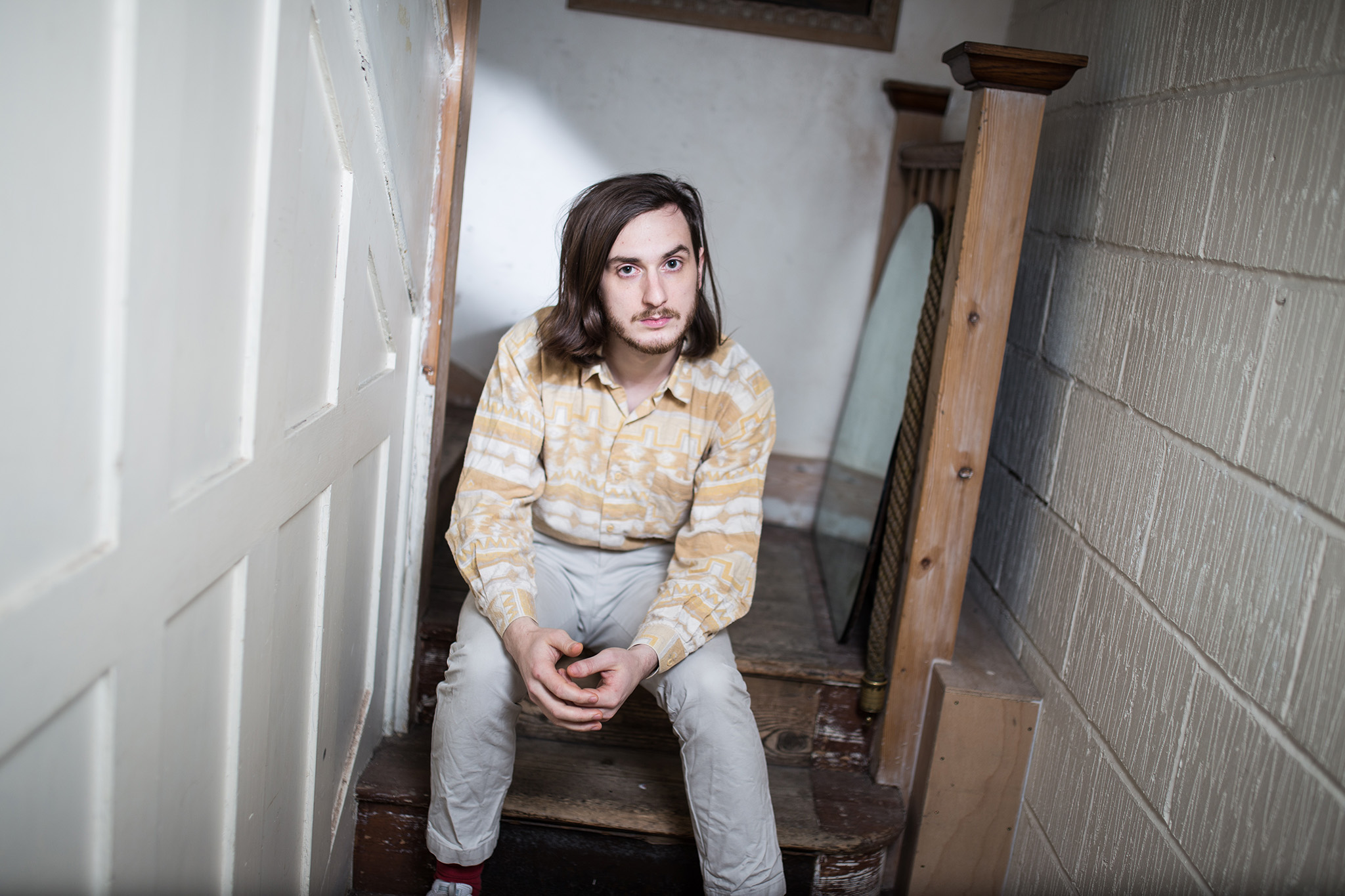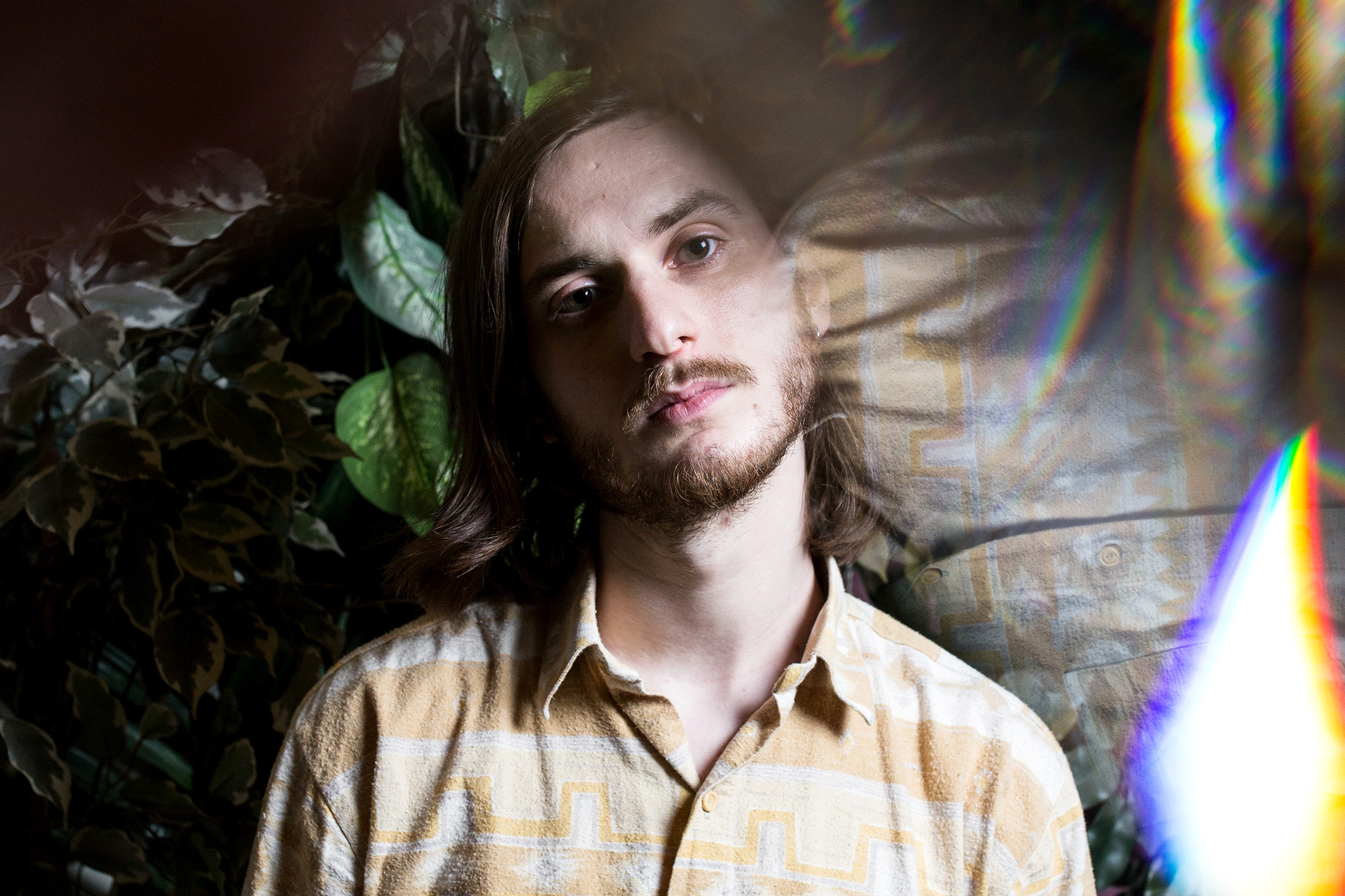 "I just wanted it to be the biggest, boldest statement that I could possibly make."
"It feels like I'm deliberately putting up some safety measures, to some degree," admits Clarence, of the mystery surrounding him. "It's bad enough for a regular person to have any kind of privacy, let alone if you're putting yourself out there or actively selling yourself.
"Saying that, the idea of fame is terrifying for me. I have no particular drive to achieve that. It's not something I'm focused on trying to achieve in any way, shape or form," he spills with sincerity. As for the hype, "I can't really concern myself with that, I can just do the best I can."
"There are a couple more musical things I'm working on," he then teases. "I won't go into what but I'm hoping to do more collaborative work. The way I tend to write is more insular but I always wanted it to be part of the Clarence Clarity world. It might not even be that all the people are real, I might just make some up to collaborate with and expand the Clarityverse." He pauses before laughing. "I just made that up, that's awful," he says, self-aware to the last.
With no tangible beginning to Clarence Clarity, and a diary filling up with tour dates, single releases and potential collaborations, there's no end in sight either. "The future hasn't happened, it doesn't exist and the past is a collection of memories that may or may not be real or true. So why worry about anything," Clarences asks. "I'm equally excited and maybe terrified," he admits of the upcoming dates. "I didn't want to play for the sake of it. I've been waiting for it to feel like the right time and it is now," he finishes. Like 'No Now' itself, it's almost a demand.
Taken from the March issue of DIY, out now. Clarence Clarity's debut album 'No Now' is out now via Bella Union.