Album Review:
Fyfe - Control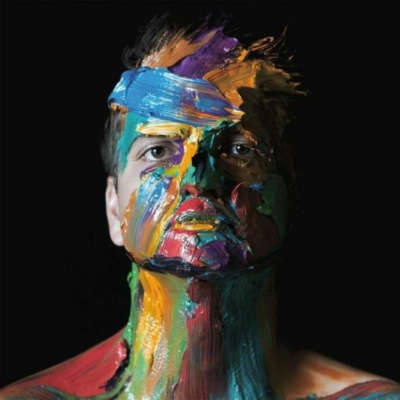 A divine celebration of ordinary heartaches.
Label: Believe Recordings
Released: 9th March 2015
Fyfe's newest work doesn't aim challenge the status quo, even if it does comes part and parcel with album art featuring his 100-yard paint covered stare. But while the form may feel familiar (think: a glitch-pop kissing cousin to Rufus Wainwright's days as a balladeer, or a soft-shoe version of Patrick Wolf's orchestral manoeuvres) a promising left-of-centre choice sets Fyfe apart from the pack of crooners.
Even when attempting the most ambitious of pop statements (see: 'For You,' which contains the sincerest sax solo this side of Kenny G) his lyrics are scattered with lonely nights, broken hearts, and melancholia - usually with him cast as the schlub diving headfirst through it all. "I missed your call, it's raining here / The light in Amsterdam is fading dear," he sings on 'Holding On' leaving the kind of achingly banal voicemail likely to never be returned. "How can chemicals feel so physical?" he wonders against the ethereal tinkling ivories and looped backing vocals of 'Veins', his flowery vocal delivery elevating the observation that has been sprawled in countless high school diaries to pure poetry. Even looking past his own broken heart, Fyfe finds that life is nasty, brutish, and filled with beautiful people having more fun than him. Album highlight 'St Tropez' is grander in scope, shimmering with layers of horns, crashing cymbals, and cooed vocal lines.
But for all its glittery glory, it's ultimately the story of working class disenfranchisement, as seen through the eyes of someone stuck waiting tables in paradise. A divine celebration of ordinary heartaches, 'Control' is sure to raise Fyfe's profile. Here's hoping he doesn't recast the central character for round two.