Live Review
Panda Bear, Brixton Electric, London
4th March 2015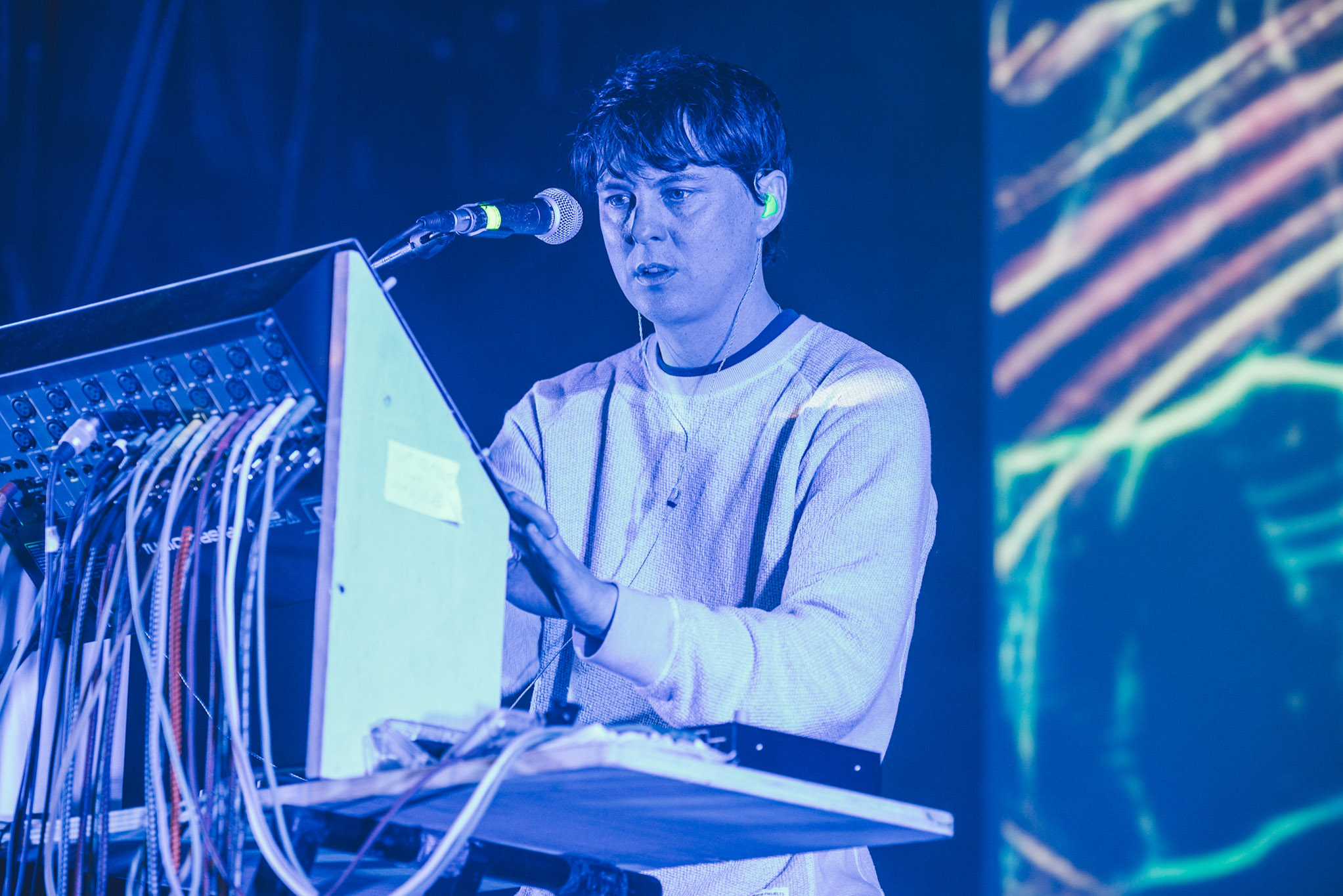 It's hard to judge what exactly is more interesting - the music, or the visuals.
'Panda Bear Meets The Grim Reaper' was a genuine bag of liquorice all-sorts, spanning a range of different styles and textures that shimmied along a line of baroque pop and hallucinogenic electronics among other bits. Tonight at Electric Brixton, it's essentially a like-for-like recreation of these sounds poised against some impressively disturbing and unsettling imagery that might not be the first thing a Panda Bear performance is associated with.
Taking to the stage alone and subtly sporting a handful of machines, Noah Lennox appears comfortable and content, perhaps because he's tucked behind the set-up in front of him as the audience's gazes are firmly rooted to the bizarre unravelling images being beamed into their retinas. As he traverses 'Tomboy' and 'Panda Bear Meets…' cuts such as the trippy, disorientating groover 'Boys Latin' and the equally off-kilter 'Faces in the Crowd', it's hard to judge what exactly is more interesting - the music, or the visuals.
There's no sign of anything from his beloved first album 'Person Pitch', and he doesn't even try and up the ante with his last lead single 'Mr. Noah', which is strangely absent from a set that's lacking in oomph and overdosing in visuals - at one point, some triplets throw up all over themselves as a technicolour frenzy engulfs the screen. Considering how the tempo of the set slows considerably, becoming far more of an intimate affair when he segues 'Come to Your Senses' into standout 'Tropic of Cancer', the visuals appear erratic, off-putting and slightly unbearable.
Ultimately, it all proves to be a bit much for a Wednesday night, and without the power of melody-driven songs such as 'Mr. Noah', the somewhat basic and confusing set is left hanging on the strength of Lennox's pristine live vocal, which at times is mesmerising and as hypnotic as the layers he creates in his most complicated moments. Highly visual shows can definitely heighten shows that are otherwise lacking in stage presence, but in Panda Bear's case, tonight it proved to distract from the fact that the core performance itself was simply underwhelming.