Festivals:
The Cribs, Skepta, Gaz Coombes to play The Great Escape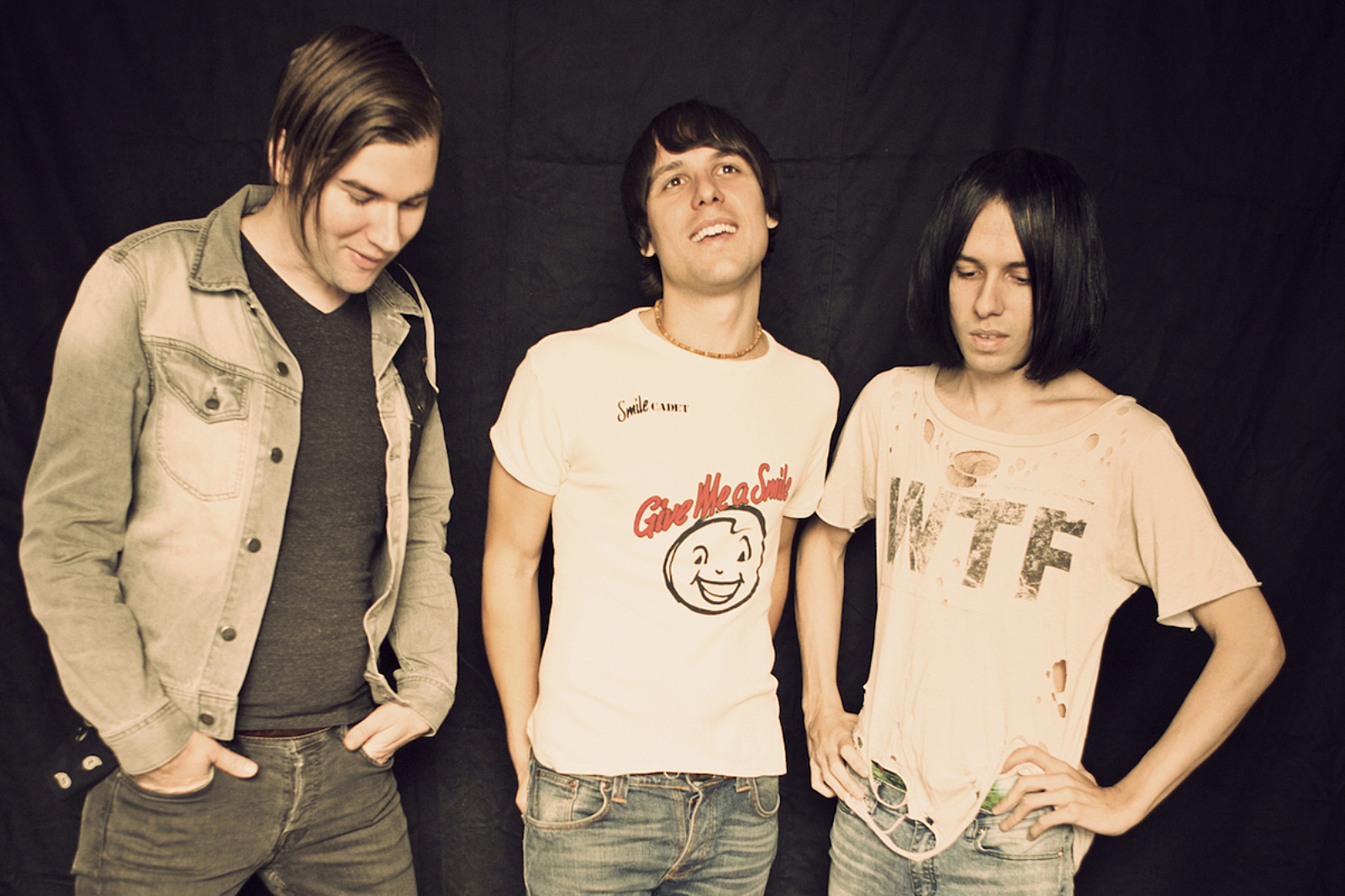 Check out the full, complete line-up for this year's fest.
Brighton's The Great Escape has announced the final 150 bands for its 10th birthday edition, taking place 14th-16th May.
The Cribs lead the new additions, confirmed to showcase their new album 'For All My Sisters'.
Grime pioneers Skepta & JME* are set to appear for a special Brighton Dome showcase, while Gaz Coombes and Danish punks Yung also join the bill.
Elsewhere, Brooklyn alt-pop star Empress Of, DIY Class of 2015 favourite Rhodes and new Chess Club Beach Baby are set to appear.
These new additions join a bill topped by Alabama Shakes and Kate Tempest, who both play separate shows at Brighton Dome.
3-day festival passes are available now for £53, while Brighton Dome shows are available for a separate £15 (Alabama Shakes' Friday 15th May gig has sold out).
Stay tuned for details on the DIY stage at The Great Escape. We're an Official Media Partner. Tickets are on sale now. Visit diymag.com/presents for more information.
The Great Escape additions:
A.O.S.O.O.N / Acid Arab / Ady Suleiman / Afrikan Boy / Akcadamy / Al Bairre / Allusondrugs / Andreas Moe / Arborist / Astronomyy / Baby Queens / Bad Weed / Baxter Dury / Beach Baby / Bill Ryder Jones / Blanck Mass / Blaue Blume / Bonkaz / Brika / Bristol / C. Duncan / Cape Cub / Casi / Cc Smugglers / Chilli And The Whalekillers / Ciaran Lavery / Daisy Victoria / Dan Owen / Daudi Matsiko / Dj Nature / Duke Garwood / Elias / Empress Of / English Heretic / Fekky / Feverist / Fickle Friends / Float Fall / Francisco The Man / Furs / Gabi / Gaz Coombes / Georgia / Get Inuit / Gramotones / Hannah Lou Clark / Hein Cooper / Ho99o9 / Hollysiz / Hooton Tennis Club / Hyena / Indigo Face / Jack Robert Hardman / Jamie Lawson / Jane Weaver / Jeanne Added / Jeremy? / Jerry Williams / Jesse Sheehan / Jme / Joe Dolman / Jpnsgrls / Julia Marcell / Junius Meyvant / K.I.D / Kelvin Jones / Klara Ketelaars / Klo / Kuenta I Tambu / Landshapes / Liberto Wolf / Lily Rendle-Moore / Lion Babe / Lloyd Yates / Lonely The Brave / Loris / Miamigo / Mick Jenkins / Mile Me Deaf / Model Aeroplanes / Mugwump / Nah / Neon Saturdays / New City Kings / Ngod / Ocean Wisdom / Okmalumkoolkat / Ólah Bliss / Oliver Daldry / Olivier Heim / Optical / P.H. Fat / Palace / Plastic Mermaids / Queen Kwong / Raye / Rebecca Clements / Rhodes / Ria Mae / Rob Finlay / Robyn Sherwell / Rory Indiana / Sabella / Sasha Siem / Say Yes Dog / Saycet / Scarlet Rascal / Sg Lewis / Shopping / Skepta / Slug / Sonar Soul / Spring King / Stal / Sunflower Bean / Sykes / Tama Sumo / The Academic / The Accidentals / The Big Bluff / The Cribs / The Mispers / The Moon / The One Hundred / The Strypes / The Vryll Society / Thor Rixon / Tkay Maidza / Tor Miller / Tora / Triana Park / Tropics / Tusks / Versus You / Warm Graves / Whilk And Misky / White / Wyles & Simpson / Yorke / Young Kato / Young Romance / Yung / Zak Abel / Zibra / Ωracles